Estimated read time: 2-3 minutes
This archived news story is available only for your personal, non-commercial use. Information in the story may be outdated or superseded by additional information. Reading or replaying the story in its archived form does not constitute a republication of the story.
Alex Cabrero ReportingThe funeral for Spencer Koyle was held this afternoon. He's the BLM firefighter who died in the Devils' Den fire last week.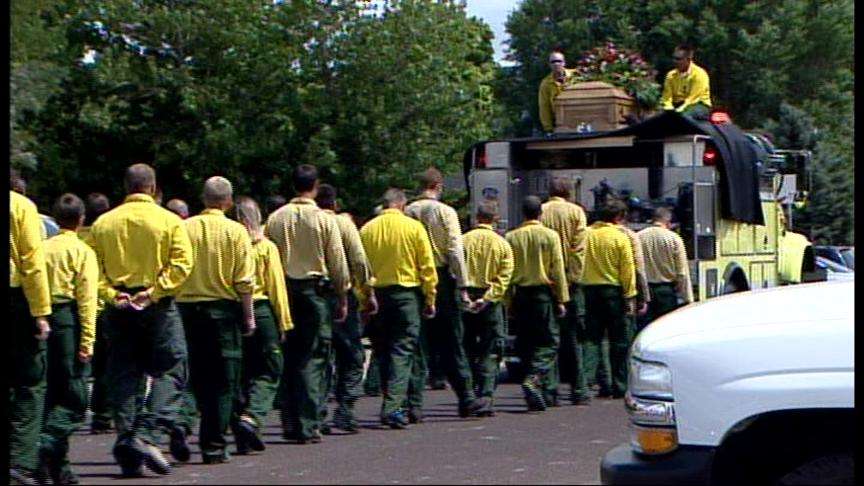 The services were held in a church in Holden. It was packed full, with about 1,100 people coming to pay their respects. Some even had to stand outside because there just wasn't any room.
Most of the people in attendance were firefighters who didn't even know Spencer Koyle. Still, they felt they had to be there. They say being a firefighter means you're part of a big family, bigger than just the department you work for.
It's doubtful anyone could count the number of times Koyle has ridden in a firetruck, but everyone knew this was his final ride.
Russ Ivie, firefighter: "What a tribute to a fine man."
Russ Ivie fought next to Koyle for years and just can't believe he never will again.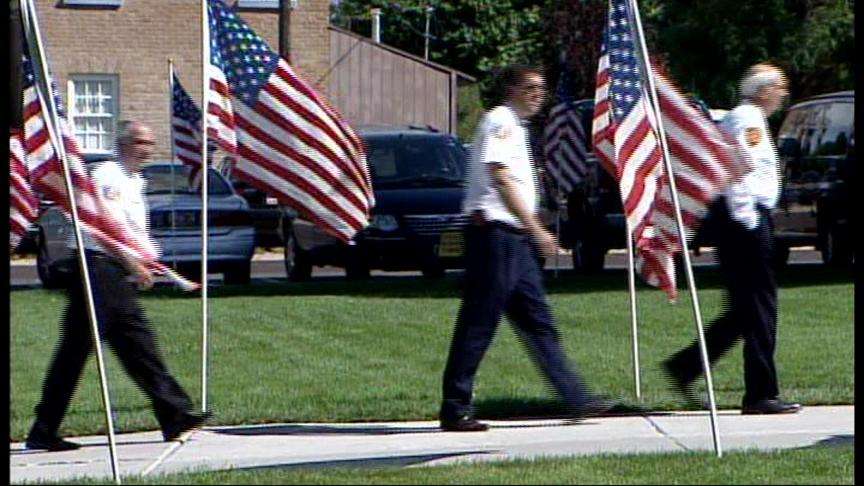 Russ Ivie: "He was such a leader that he's left behind a lot of good firefighters."
Koyle was a firefighter for the BLM. Last week he got trapped in a wildfire and couldn't get out. He was scouting an area to try and determine where best to send in firefighters and equipment when the wind tragically shifted, surrounding him in flames he couldn't escape from.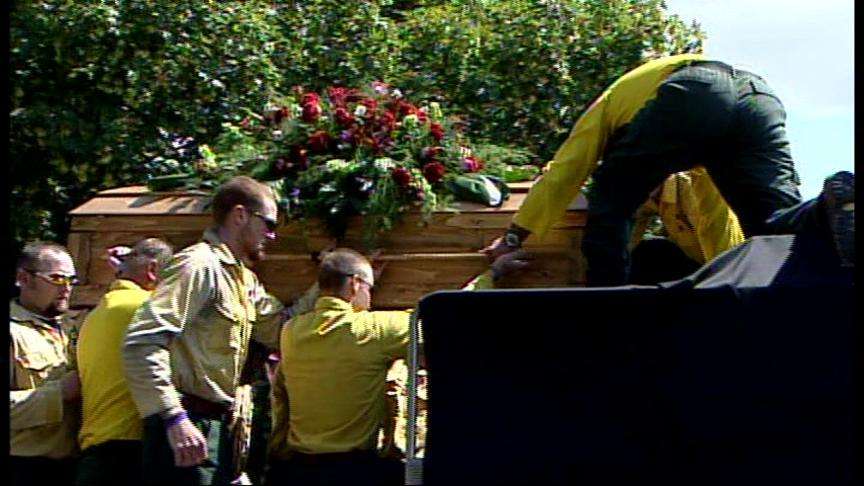 Susan Marzec, Bureau of Land Management: "Firefighting is an extremely dangerous job. It's one of the most dangerous jobs. And even though we give firefighters lots of training, there's still circumstances that come up, that they're trapped and that's all there is to it."
That's the unfortunate truth of firefighting.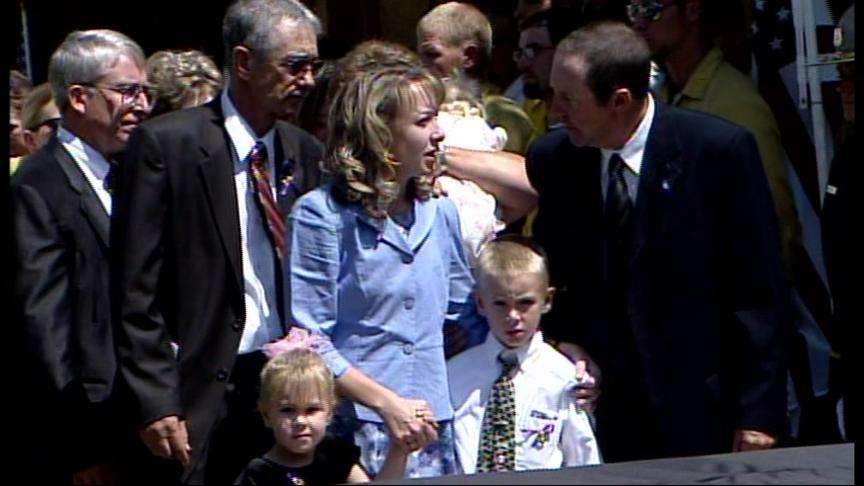 Spencer Koyle, 33-years old, leaves behind a wife and three children. He was buried in Holden, where his family lives.
Today, this was a reminder that even though we see firefighters in action all the time, it's never routine and always dangerous.
Flags at BLM stations across the country were flown at half staff today in honor and memory of Koyle.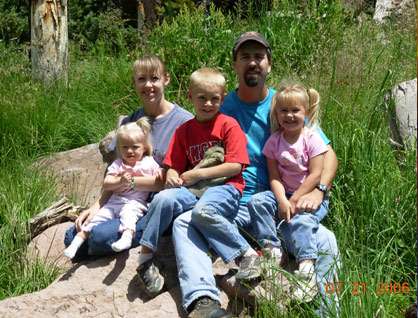 Meanwhile, the Devil's Den Fire continues to burn in the Fishlake National Forest near Oak City. So far, it's scorched more than 78-hundred acres.
Donations can be made to any Wells Fargo Bank under the "Spencer Koyle Memorial Fund."
(The Associated Press contributed to this report.)
×
Most recent Utah stories