Estimated read time: 3-4 minutes
This archived news story is available only for your personal, non-commercial use. Information in the story may be outdated or superseded by additional information. Reading or replaying the story in its archived form does not constitute a republication of the story.
Were lobbyists pressured to contribute money to a pro-school voucher campaign or face "legislative retribution"? That's one of the allegations contained in a formal ethics complaint filed today against Utah State Representative Greg Hughes of Draper.
The complaint filed today has six charges in all. Number one is the attempted bribery allegation we've been covering for the past 24 hours. But there's much more to it, including attempted extortion of lobbyists. The complaint, filed by three House democrats alleges that lawmaker Greg Hughes twice offered former fellow GOP Rep. Susan Lawrence $50,000 in campaign cash to switch positions on vouchers, to vote for them.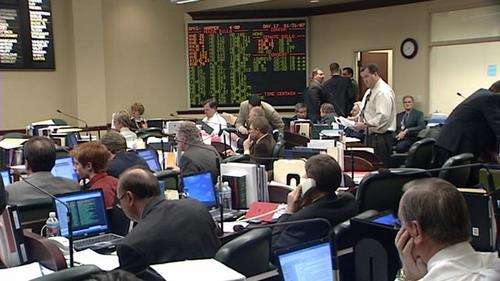 Today on KSL's Doug Wright Show, she stood by the allegation. He denied it.
"It is what it is, and my motivation was to hopefully get other people motivated to take these ethics complaints a little more seriously," Lawrence said.
Hughes said, "At no point did I ask her or infer that she should change her vote specifically for filthy lucre, for a certain amount of money, or that she should go against her conscience or anything like that. We didn't even have a bill printed."
The context of the bigger picture here includes a really passionate fight for and against vouchers last year.
Rep. Susan Lawrence faced a lot of pressure to support that proposal back then, even to the point of getting an offer that made her table.
The voucher vote in the House was super close: passing 38-to-37 in February 2007. Prior to then, there had been years of campaigning, vigorous, even aggressive pro and con lobbying about vouchers.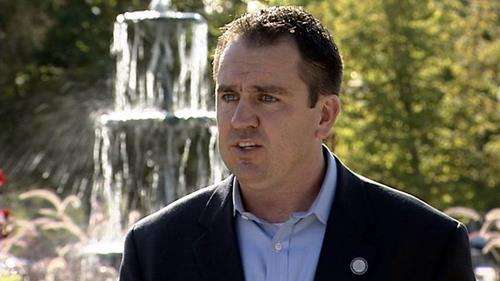 Legislator and former teacher Carol Spackman Moss, a Democrat, remembers it as a tense time on Capitol Hill. She says, "There was a lot of pressure put on Republican legislators by their leaders to vote for vouchers. There was a lot of pressure."
What the public may not realize is how much some lawmakers struggled, individually, about how to vote. That includes former Rep. Susan Lawrence, who also faced a tough re-election campaign that year.
The lawmakers who filed the complaint say the other charges are equally serious and are supported by witnesses and other evidence. According to Rep. Roz McGee (D) Salt Lake City, they include "Intimidation of office holders, intimidation of lobbyists, intimidation of people about whether or not they would file to run for office."
Lawrence herself lost the election to Democrat Phil Riesen, coincidentally, the man accused of leaking the ethics complaint to the news media.
Accusation number two is that Hughes was part of a meeting in which a group of lobbyists were told they faced potential "legislative retribution unless they contributed money" to pro-voucher efforts, something Hughes also denies.
"The idea that there was a quid pro quo, a pay for performance aspect to it simply did not occur," Hughes said.
Hughes filed his own ethics complaint today against one Phil Riesen, one of the democrats who signed the original ethics complaint, for allegedly leaking documents to KSL.
Rep. Phil Riesen, (D) Salt Lake City, said, "The complaint against me is nothing more than an attempted sideshow to distract from the serious charges in the complaint against Representative Hughes."
We also spoke with a lead prosecutor in the Attorney General's office today. He says they're aware of this story and will investigate any information brought to them.
E-mail: rpiatt@ksl.com
E-mail: aadams@ksl.com
×
Related links
Most recent Utah stories