Estimated read time: 3-4 minutes
This archived news story is available only for your personal, non-commercial use. Information in the story may be outdated or superseded by additional information. Reading or replaying the story in its archived form does not constitute a republication of the story.
Thirteen types of child booster seats may not be as safe as you'd like. According to a highway safety group, new study results show that certain models aren't quite up to standards.
This study is certainly important here in Utah, where the law requires children under 8-years-old to be in booster seats. But the experts say if you have one of the low rated brands, don't panic. They say having any booster is better than nothing.
Safety is an easy enough reason to put your child in a booster seat, but do you have one that works? The Insurance Institute for Highway Safety says all seats aren't created equal. They even gave 13 boosters low performance marks.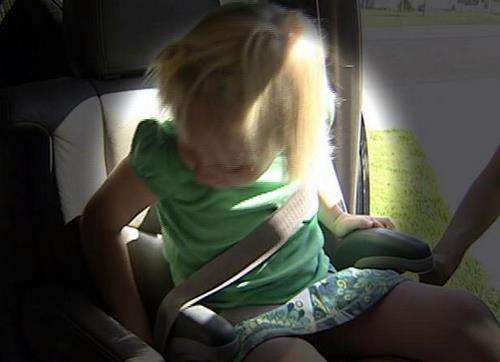 Mother Marla Burns said, "I don't really want to go out to the store to buy a new one. The cost is minimal, but it's just making the time to get out, all the kids out."
Robert Parenti, with the Utah Safety Council, said, "Parents need to restrain their children in a vehicle in order to prevent injury or death that could result in a crash."
Janet Brooks, with Primary Children's Medical Center, said, "Certainly do not go without using that booster seat. We want parents to feel comfortable that the booster seat they're using is better than a seat belt alone."
Brooks says testing on the 41 boosters was very broad. It took a 6-year-old-sized dummy and looked at where the seat belt hit on the child. If the lap belt hit on the stomach and the shoulder strap touched the neck, the seat got a low rating.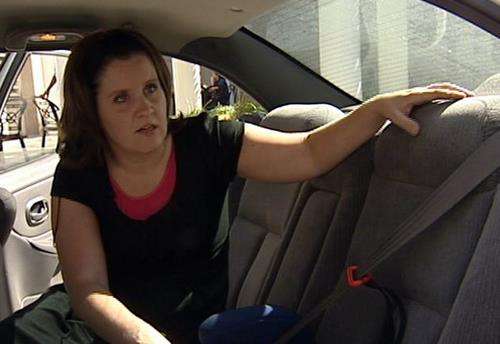 Brooks says using only one type of dummy may have skewed the results. "If you know how to use it correctly and you use it every time, and it fits your child and your vehicle, you're going to be good," she said.
One common mistake is putting a backless booster seat in a car with no headrest to cushion against head trauma in an accident. If you're unsure about what kind fits best, free safety workshops are offered all over the valley.
Evenflo said in a statement that it conducts extensive tests of the seats and the IIHS study was "misleading as it fails to consider the real world use and performance of the seats tested." Evenflo said it had sold more than 4 million units of the seats cited by the Institute and "we are not aware of a single incident in which a child was injured as a result of an improper fit." Other child seat manufacturers said their products meet and exceed federal regulations. Dorel Juvenile Group said it "welcomes the opportunity to review the evaluation conducted by the IIHS." Graco Children's Products said in a statement that "safety is always a top priority and nothing is more important than the well-being of the children who use our products."
The Virginia-based Insurance Institute for Highway Safety and the University of Michigan Transportation Research Institute, did not recommend:
Compass B505
Compass B510
Cosco/Dorel Traveler
Evenflo Big Kid Confidence
Safety Angel Ride Ryte
Cosco/Dorel Alpha Omega
Cosco/Dorel (Eddie Bauer) Summit
Cosco Highback Booster
Dorel/Safety 1st (Eddie Bauer) Prospect
Evenflo Chase Comfort Touch
Evenflo Generations
Graco CarGo Zephyr
and Safety 1st/Dorel Intera.
E-mail: ngonzales @ksl.com
(Copyright 2008 by The Associated Press. All Rights Reserved.)
×
Related links
Most recent Utah stories