Estimated read time: 3-4 minutes
This archived news story is available only for your personal, non-commercial use. Information in the story may be outdated or superseded by additional information. Reading or replaying the story in its archived form does not constitute a republication of the story.
SANDY — "Best State for Business" is a description trotted out so frequently by Utah leaders that it may have reached cliche status, but chances are audiences will keep hearing it, because it's true.
Another truth is, if you're a woman with a full-time job, Utah is most assuredly not the best state in which to work for a business.
However, a slate of local businesses took the stage at Salt Lake Community College on Tuesday to testify that the Beehive State's tech sector is working hard to push back against that unfortunate reality.
Cydni Tetro, co-founder and executive director of Utah's Women Tech Council, outlined some of the statistics behind the challenges faced by working women in Utah at the Talent Innovation Summit sponsored by her organization.
Although women comprise almost 45 percent of the state's workforce, compared with similarly-employed men, they earn about 70 cents on the dollar. And if current trends continue, women's pay rates will not catch men's until 2102.
Women are also underrepresented at manager, executive and senior executive-level positions. And at the moment, they lag more than 5 percent behind men in STEM-related jobs.
While the data is dismal, a growing bright spot, according to Tetro, is the commitment to diversity found among Utah's burgeoning tech industries.
In these markets, where top companies are competing against each other to lure the top talent from a limited resource pool, the employment version of the "law of the wild" produces results that are simply more fair.
"When companies recruit on a pure, talent-first basis, it creates the most high-performing team," Tetro said. "It also creates an employee base that is naturally balanced and diverse."
Cathy Donahoe, an executive from American Fork business software titan Domo, said her company has embraced the talent-first credo since its inception.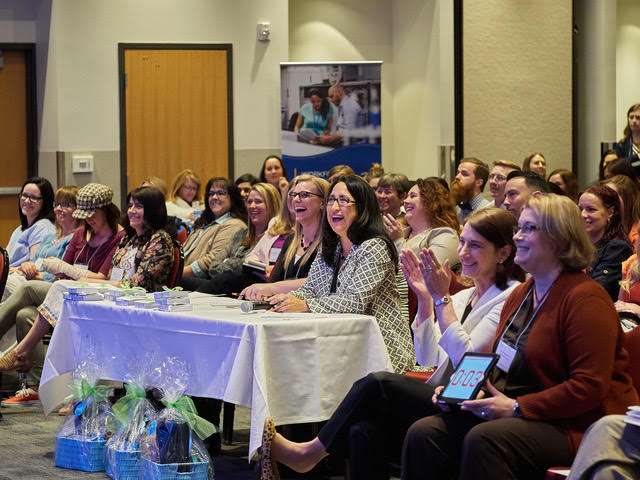 "We are freakishly committed to hiring the best person for the job," Donahoe said. "And when you do that, diversity will happen."
And, Donahoe said, Domo offers a lot of incentives to keep the talent they attract, like near-equity pay scales (women at Domo earn 97 percent of what men make), a benefits package that is among the best in the country and schedule flexibility and paid time off that helps accommodate maternity leave.
At Provo's Chatbooks, Vanessa and Nate Quigley are unabashed about their commitment to their women employees, who comprise 70 percent of their workforce.
"We're trying to be the best company for all the amazing women in Utah to work for," Nate Quigley said.
Chatbooks has embraced a unique, work-from-home model for some of its staff that allows for job responsibilities to work alongside at-home responsibilities.
"We call it the Mom Force," Vanessa Quigley said. "These are mostly stay-at-home moms, more than half of whom have told us they wouldn't be working if it wasn't for this opportunity."
Adobe's Utah women employees are paid on par with their male counterparts, according to Cindy Sanders. She also noted the company has made a recent overhaul to its recruitment approach.
"We currently have a mandatory requirement that we have women in the pipeline for every open position," she said.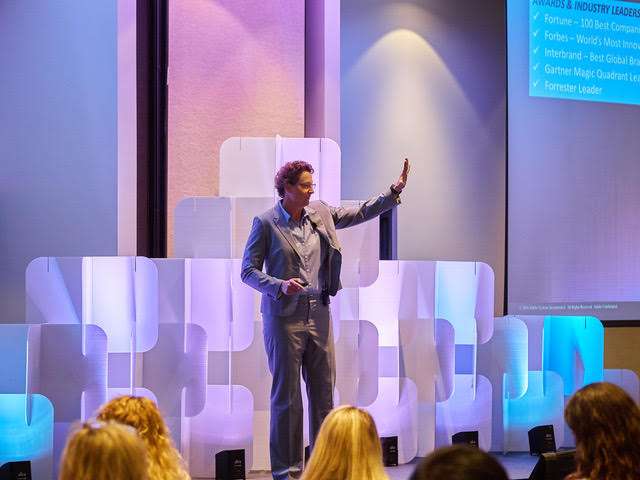 For Tom Stockham, Experticity's CEO (and previously of Ancestry.com), pursuing the talent-first model can sometimes be hindered by skewed views of Utah, particularly from those who have never actually visited the state.
"Two decades ago and trying to build a company in Utah, it was overwhelmingly difficult to get anyone outside of the state to come to Utah," Stockham said. "As a state, we now have a much better ability to attract and retain people.
"But there is a stereotype about Utah that we still have a long way to go to overcome."
For Tetro, all the challenges for working women in Utah are solvable.
"Change is happening," she said. "In some areas more than others, but we're moving things in the right direction, and you can see evidence of that here today from these companies.
"But we're going to continue the work to bring the conversation to the forefront about how we ensure that talent leads to diversity in our Utah workforce."
×
Photos
Related Stories