Estimated read time: 2-3 minutes
This archived news story is available only for your personal, non-commercial use. Information in the story may be outdated or superseded by additional information. Reading or replaying the story in its archived form does not constitute a republication of the story.
If you think you have an interesting "Today's Woman" topic, you can contact Candice Madsen at cmadsen@ksl.com. Pilots from all over the southwest gathered in Ogden over the weekend for a special meeting, and their passion for flying isn't the only thing they have in common.
The pilots flew in for a regional meeting of the Ninety-Nines, the international organization of licensed women pilots.
Diane Lauren Cole said, "This is a beautiful spot, and we're just really happy to be here."
Weekend activities included hiking, a reception and a tour of the Hill Aerospace Museum.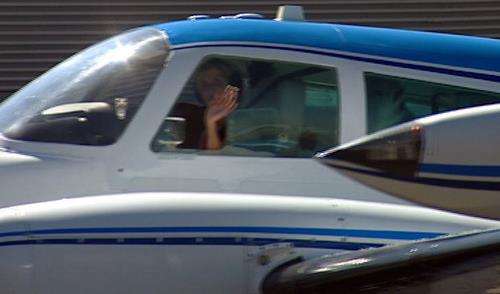 Andrea McCarthy said, "It's rewarding, it's exciting, it's fun, and you just get to be around a whole bunch of women pilots, and it's great."
The Ninety-Nines were organized in 1921. At the time there were 117 female pilots. Ninety-nine joined the group. In 1931 Amelia Earhart became their first president.
Laurie Hope told us, "We're now an international organization. We have Russian branches, we have Korean branches, Saudi Arabian branches, and mainly we're here to promote aviation for women."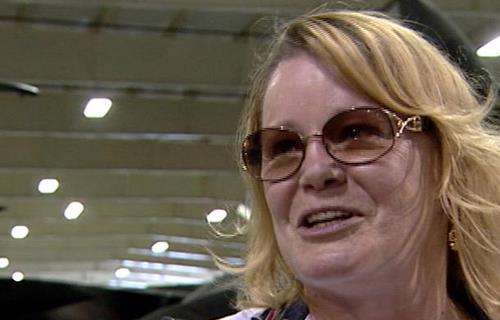 The advancement of women in aviation is especially important to Hope. "I got my private pilot's license back in '71 because I was hoping the Air Force would have women pilots, and seven years later they had their women pilots. By then I was too old for the cut," she said.
But she passed her love for flying onto her daughter, who plans to fly F-18s when she graduates from the naval academy in 2010. "It's definitely in the family. We like to say sometimes apples fall up from the family tree," Hope said.
Whether they are flying in the armed services, commercially or for fun, the Ninety-Nines are united in the air and on the ground.
Susan Horstman said, "We share a lot. That's the biggest thing. Those of us who have more experience are always willing to mentor the young people coming up."
And the hope is a lot more women will be coming up. The Ninety-Nines encourage women to fly by giving scholarships and offering training programs.
×
Related links
Most recent Utah stories