Estimated read time: 3-4 minutes
This archived news story is available only for your personal, non-commercial use. Information in the story may be outdated or superseded by additional information. Reading or replaying the story in its archived form does not constitute a republication of the story.
SALT LAKE CITY — Activists say the Bureau of Land Management should not offer possible oil and gas development in central Utah where a sage grouse population is already suffering from significant population declines.
The federal agency announced it is taking public comment on an environmental analysis to possibly offer just shy of 15,000 acres in Juab County for potential oil and gas leasing.
Comments are being accepted on the proposal until May 1 by the federal agency, which could make changes to its plan based on input and review.
The area under potential lease includes habitat for the Sheeprocks population of greater sage grouse, which the BLM says has dropped in numbers by nearly 40 percent over the last four years.
"We've lost so many sage grouse in the Sheeprocks area that the government has had new ones brought in from other places and released," said Kelly Fuller, energy campaign coordinator with Western Watersheds Project.
"It's a waste of money trucking in new sage grouse and then putting their habitat on the auction block."
The effort to protect the species and its habitat represents the most comprehensive and expensive conservation undertaking in the United States, spanning 11 states and costing hundreds of millions of dollars. The bird is considered an indicator species for the health of the sagebrush-steppe habitat, which has suffered from wildfires, invasive species like cheat grass, industry activity and urban development.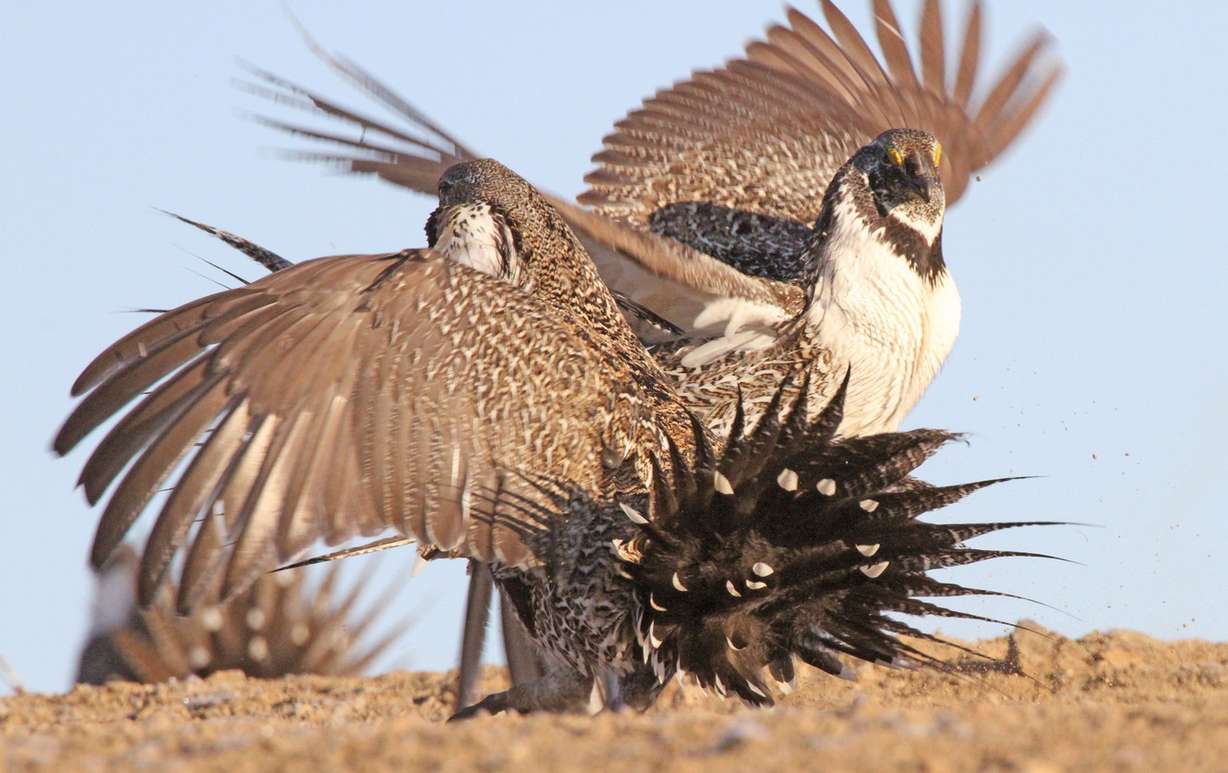 In 2015, the U.S. Fish and Wildlife Service faced a court-ordered deadline to reach a decision whether to add the chicken-size bird to the Endangered Species list or determine it was not warranted.
While the agency made the decision not to list, the Bureau of Land Management and U.S. Forest Service were tasked with coming up with an exhaustive and detailed management plan to conserve the species.
Critics of those plans say the restrictions had the same effects of a federal listing and many states sued, including Utah, arguing that the success of state conservation plans was ignored.
Advocates say the BLM is now offering the September sale in Juab County in contradiction to those same federal plans.
"This proposal ignores what the hard trigger in the Utah plan is telling us, that sagebrush country needs more conservation, not more drilling," said Steve Holmer, vice president of policy at the American Bird Conservancy.
BLM spokesman Ryan Sutherland said any expressions of industry interest will be sent to field offices to analyze protections consistent with resource management plans that deal with greater sage grouse.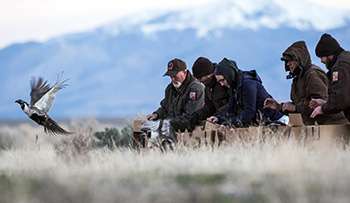 For priority habitat areas with sage grouse populations, the BLM has a list of restrictions that include energy density limits of no more than one facility for every 640 acres, restrictions on activity during mating and brooding seasons and no surface occupancy requirements. The BLM would also require in those instances where there is habitat loss that a corresponding conservation gain take place.
But Allison Jones, executive director of the Wild Utah Project, said the BLM proposal to offer the leases makes little sense given a February announcement by the federal agency that it was prioritizing conservation in the same area.
"I was really surprised to see this area on the leasing table, that any priority habitat would be offered up for any kind of leasing," Jones said.
"Sage grouse are like canaries in a coal mine. Their population numbers are indicators of environmental health, and when they're not doing well, it's a wake-up call that it's time to do something."
×
Photos
Related stories
Most recent Utah stories