Estimated read time: 4-5 minutes
This archived news story is available only for your personal, non-commercial use. Information in the story may be outdated or superseded by additional information. Reading or replaying the story in its archived form does not constitute a republication of the story.
RIVERTON — Derek and McKenzie Tillotson are no strangers to posting their family videos online. But when they uploaded one particular video asking for applications for a nanny to spend a year traveling the world with them, they were shocked by the response.
"We were flying on a trip and we were on a layover at the Atlanta airport," Derek said. "We're sitting there, just on those chairs, waiting for our flight, and we heard our story being talked about behind us on the TV."
News of their video spread across the world, and the applications poured in.
"All of the sudden we'd get a surge of people from Spain," he said. "And so we knew our story had just aired on Spanish television or something."
Their year-long trek around the globe, with three small children in tow, is something the couple has spent months planning out. They'd initially bonded over their love of travel, and were seeking for a way to make such a trip possible.
Their sales jobs allow them to work from anywhere, but their main concern was having someone along who could help homeschool their kids — Porter, Beckett and baby Wren.
"They needed to have a background in education," Derek said.
Every application was automatically entered into a spreadsheet.
"The spreadsheet that we made would've read through this and picked up the word 'education,'" he said, while pointing to his computer. "Where they have a background in education, or they have an education degree. It would actually flag that as a keyword."
While he stressed over one aspect of their nanny search, McKenzie was worried about another.
"Derek was definitely heavier on the qualifications and I was heavier on our personalities matching," she said. "They're going to be a member of our family. It would be like having my sister along. I see the relationship being close like that."
With such a deep pool to choose from, the couple could afford to be picky. Derek pored over every detail on the applications.
"I'm sorry, if you're not able to swim, we're a swimming family, it'd be hard to have a liability of somebody watching the kids who's not able to swim," he said.
Related:
Meanwhile, McKenzie was researching certain applicants in her own way, by examining their Facebook pages.
"I had a five picture maximum on bikini selfies," she said with a laugh. "It was more that I thought it said something about them, than me being genuinely worried about Derek in any way."
Eventually, after dozens of online interviews, they took two final candidates on short family trips to Park City.
"That weekend was really good to see what their energy level was like with kids," McKenzie said. "If they get stressed easily, and also seeing how they interact with us when the kids are asleep, and how our energies work together."
Eventually, one candidate stood out. With 24,444 applicants from all around the world, their new nanny, Alaire Moore, lives right down the road — she's a student at Utah Valley University.
"(It's) a whole entire year where my life will be put on hold," Moore said. "But I feel like it's bigger than me. It's not just for myself, it's for who I'm going to be, who I'm going to become."
As an elementary education major who's had direct experience as a nanny, Moore checked all the boxes for the Tillotsons — she's even taught swimming lessons.
"The kids really like her a lot," Derek said, thinking back on the time they spent together in Park City. "And it was funny because as she was leaving, she was in there in Beckett's room, saying 'Tell them Alaire is your favorite. Alaire is your favorite.' Kind of like brainwashing our kids. And that almost just showed me how bad she wanted the job."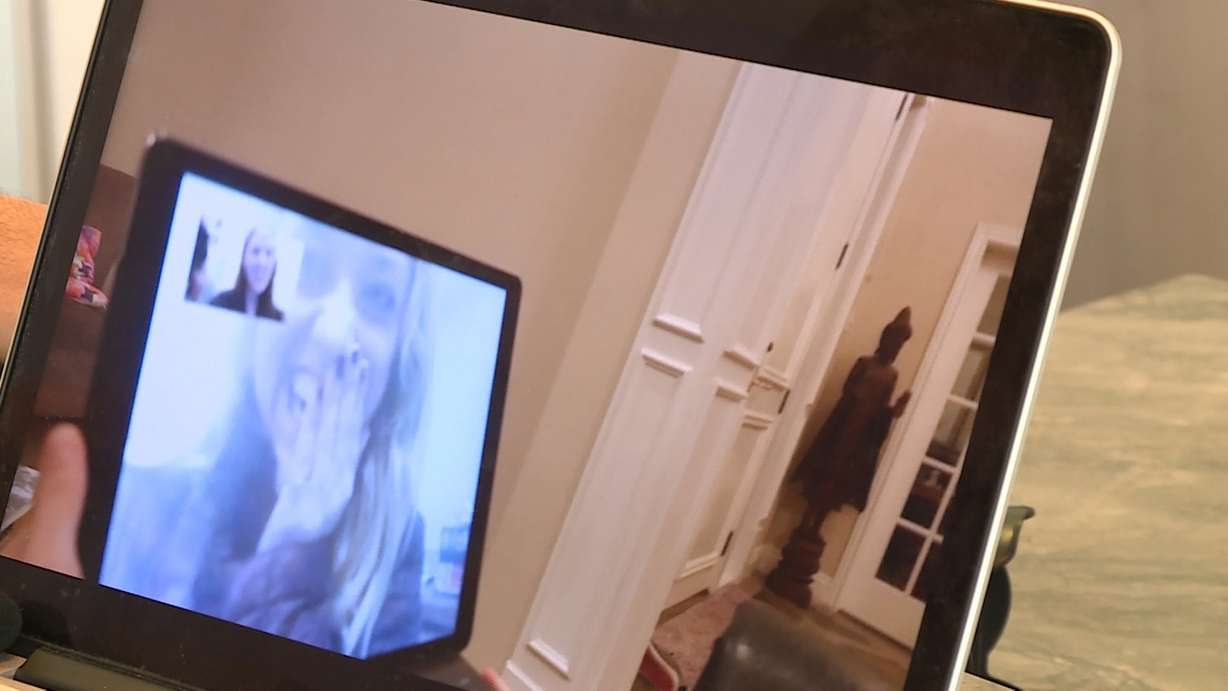 The Tillotsons have already sold their house. With Moore in tow, they plan on leaving Utah in July. After spending a week in New York City, they'll start their international journey in Iceland.
"I've already started getting rid of a lot of things so I can condense it down to one bag," Moore said.
And although 24,443 applicants didn't get the job, Derek said many haven't stopped dreaming.
"We've had a few people message us as follow-ups, saying, 'I just went on a trip to Greece,' he said. "We gave people inspiration somewhere along the line to go and travel and see more of the world."
You can keep up with the Tillotsons on their trip by following them under the name "Five Take Flight" on Facebook, Instagram, Youtube, or their website.
×
Photos
Related stories
Most recent Utah stories