Estimated read time: 2-3 minutes
This archived news story is available only for your personal, non-commercial use. Information in the story may be outdated or superseded by additional information. Reading or replaying the story in its archived form does not constitute a republication of the story.
More than 20,000 Latter-day Saint women filled the Conference Center in Salt Lake City this evening for their annual meeting. Millions more watched in meetinghouses throughout the world to hear their leaders encourage them to fulfill the purpose of their organization.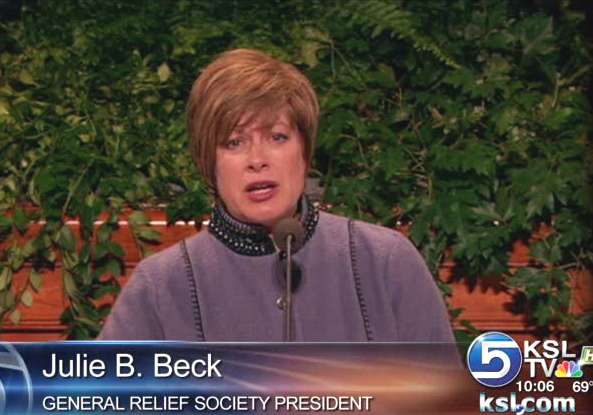 General Relief Society President Julie B. Beck talked of the Relief Society's history. It was founded under Joseph Smith with his wife, Emma, as the first president.
"The real power in this great worldwide sisterhood lies within each woman," she said. "We all share a noble heritage and can develop a faith that is equal to that of remarkable, faith-filled women who have gone before us."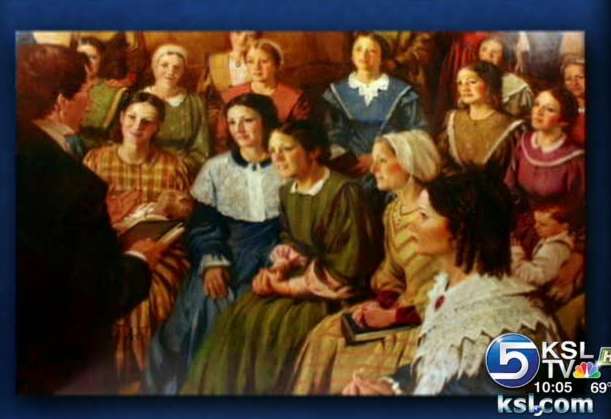 First Counselor in the General Relief Society Presidency, Sylvia Allred, encouraged the women to attend the temple and find peace there.
"I testify to you that the temples are sacred, holy places. They are a source of spiritual power and strength. They are a place of revelation," she said.
The advice from Second Counselor in the General Relief Society Presidency, Barbara Thompson, was to rejoice in the mutual strength.
"We can be a righteous army of women armed with love, compassion, kindness, service and faith. We can be a mighty force for good in this world," she said.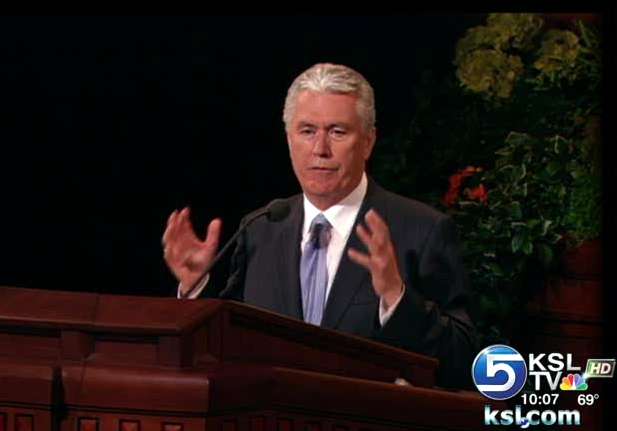 Church President Thomas S. Monson and his two counselors attended, as did other men and women leaders. Second Counselor in the First Presidency, President Dieter Uchtdorf, expressed his understanding of the women's struggles but urged them to reach out.
"Let us open our eyes and see the heavy hearts. Notice the loneliness and despair. Let us feel the silent prayers of others around us and let us be an instrument in the Lord's hands to answer those prayers," he said.
He encouraged them to simply make the world a better place.
The 178th Semiannual General Conference meetings for all members of The Church of Jesus Christ of Latter-day Saints takes place next weekend. You can watch the Saturday and Sunday sessions on KSL TV 5 and listen on KSL Newsradio 102.7FM/1160AM and KSL.com
E-mail: cmikita@ksl.com
×
Related links
Most recent Utah stories