Estimated read time: 2-3 minutes
This archived news story is available only for your personal, non-commercial use. Information in the story may be outdated or superseded by additional information. Reading or replaying the story in its archived form does not constitute a republication of the story.
SALT LAKE CITY — This fall, the University of Utah will debut a new sports team. And if your kids are into playing video games, this is the team they'll want to be on.
And they might even get a scholarship to boot.
The U. announced Wednesday the formation of a varsity esports program — "E" as in electronic. The program is the first of its kind from a school out of the Power Five athletics conferences (Pac-12, Big Ten, Big 12, Atlantic Coast and Southeastern). The hope is other schools will do the same.
"Our hope is that schools like Gonzaga, University of Washington or Clemson, all these other universities around the country will kind of adopt an esports program of their own," said Jordan Runyan, a junior at the U. and communications director of Crimson Gaming, an organization for gamers.
"The thing about esports is that it's come along so fast. It's exponentially getting more popular, popular, popular, especially in the United States," said A.J. Dimick, director of operations for the new program. "And it has such a much larger presence on college campuses than people realize."
The program will be sponsored by the U.'s Entertainment Arts & Engineering video game development program, which has been ranked as the No. 1 video game design program in the nation for three of the past five years by The Princeton Review.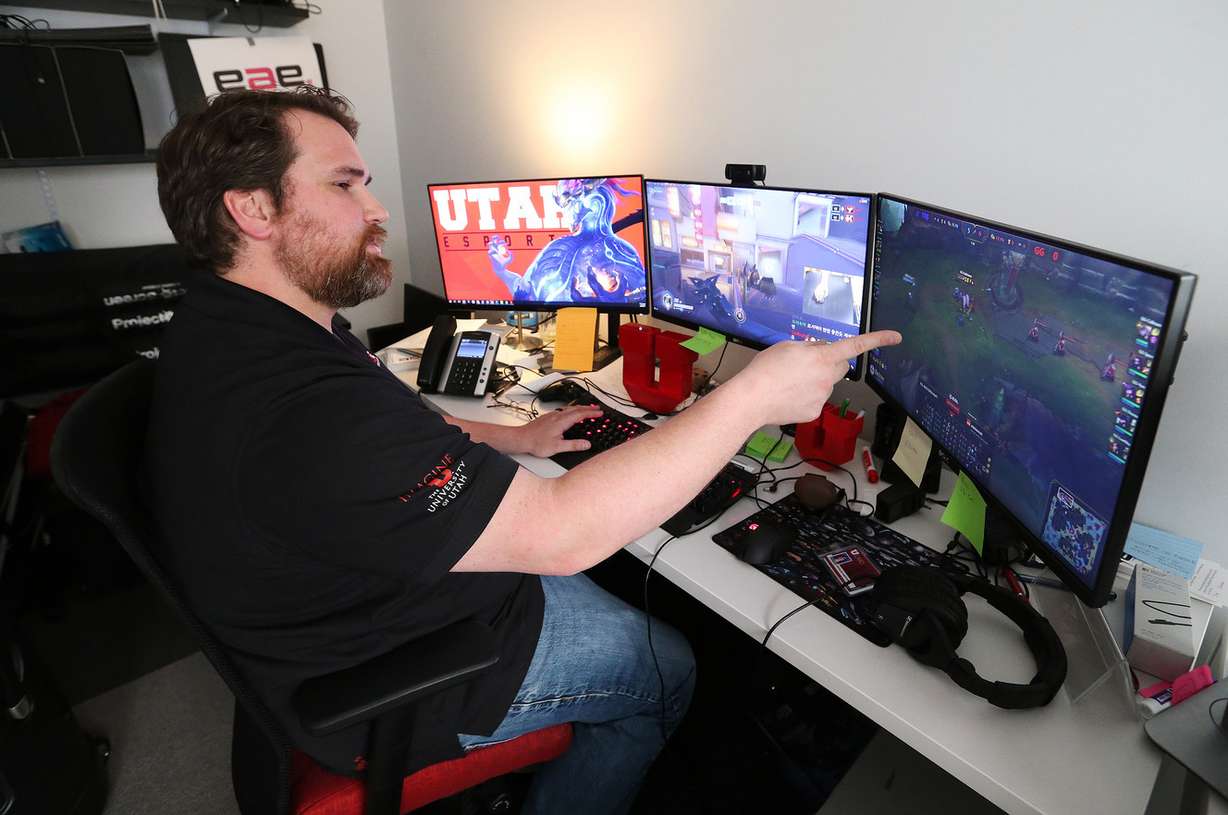 "If you want to develop games, this is the place to go. If you want to play games, this is the place to go," Dimick said. "And if you want to represent your university in competition playing video games, the University of Utah is the place to go."
As for the competition, the popular "League of Legends" is the first game students will play. Other games will be added in the near future.
And how can a good gamer land a spot on the team?
"We will sometime, probably before the fall semester, have an open tryout. We will pick the best players on our campus. We will recruit high school players that are really good to come play here," Dimick said. "That's right, varsity esports is a real thing at the University of Utah now. You can get a scholarship to play a game."
×
Photos
Most recent Utah stories