This archived news story is available only for your personal, non-commercial use. Information in the story may be outdated or superseded by additional information. Reading or replaying the story in its archived form does not constitute a republication of the story.
Since this week's SWAT standoff in Farmington ended with the death of the suspect, a lot of people have been asking questions about how police standoffs should be handled. Some are supportive of police actions. Others wonder whether Brian Wood really had to die.
We went in search of some insights into how police approach these life-or-death situations. We talked to a man who is a forensic psychologist and former police officer.
Police officers will tell you that protocol is for handling standoff situations on a case-by-case basis. But Dr. Mark Zelig says decisions are never made haphazardly. It's all about getting the best resolution.
He said, "There may be more victims in this case than what initially meets the eye."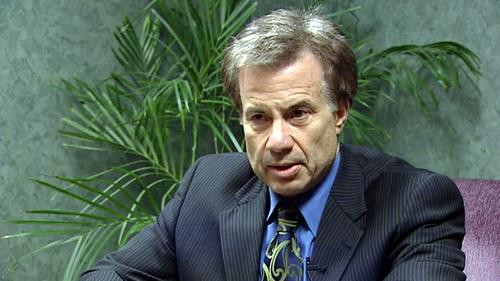 The 12-hour standoff ended with a Davis County sheriff's deputy firing the shot that killed Brian Wood. Dr. Zelig is a forensic psychologist and spent 25 years as a Salt Lake City police officer. He says more than 80 percent of standoff situations end safely.
"By and large, the methodology in the system the police departments are using now is fairly sound," he said.
Still, domestic-related calls can be some of the more dangerous ones for officers, who often don't respond alone.
"They're not only volatile, they're unpredictable," Zelig said.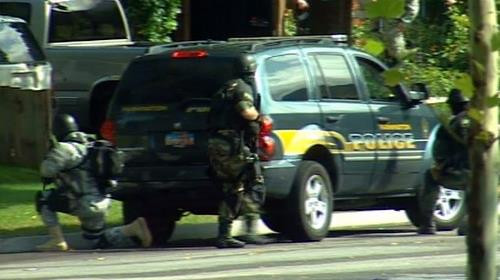 That appeared to be the case on Monday, when Wood fired a shot into a garbage can, then sat inside his truck with two guns. Police tried non-lethal methods to resolve the situation, including flash-bang grenades. They say Wood fired a second shot, but it's still unclear if that's what drove the deputy to fire that fatal bullet.
Zelig believes part of the investigation will consider if that's how Wood wanted to go. He points out that Wood called police first, and then refused to surrender to officers he already knew. Zelig says those are signs that can indicate "suicide-by-cop," which accounts for 10 percent of police-involved shootings.
"Someone who worked with the fire department part time certainly would have been around police responses enough to know that police usually will do what they need to do to protect their lives and other people's lives when someone points a gun at another person," Zelig said.
Wood's relatives criticized police for not allowing them to talk to Wood during the standoff. Dr. Zelig says that generally isn't allowed because it can involve an unknown degree of risk.
A viewing will be held for Brian Wood tonight. His funeral takes place tomorrow.
Meanwhile, the Utah Attorney General's Office is investigating the incident.
E-mail: syi@ksl.com
×
Related Links