Estimated read time: 9-10 minutes
This archived news story is available only for your personal, non-commercial use. Information in the story may be outdated or superseded by additional information. Reading or replaying the story in its archived form does not constitute a republication of the story.
PARK CITY — In 2007, Forbes Magazine ranked Salt Lake City the "vainest city in America," thanks to the city's 45 practicing plastic surgeons, nearly six per 100,000 people.
Ten years later, Utah welcomed over 200 of the world's top plastic surgeons from 22 different countries for the ninth annual American-Brazilian Aesthetic Meeting in Park City from Feb. 24-27.
Dr. Renato Saltz, Park City resident and president of the International Society of Aesthetic Plastic Surgery, organized and hosted the conference nestled at the base of the snowy mountains covered in Utah's famous powder.
Plastic surgeons from South America, Asia, Europe and beyond came to the conference to debate and discuss the finer points of everything from the "J-Lo and Kim K booty" to patient safety, even welcoming Paul Nassif, plastic surgeon and television personality of E!'s reality TV show, "Botched."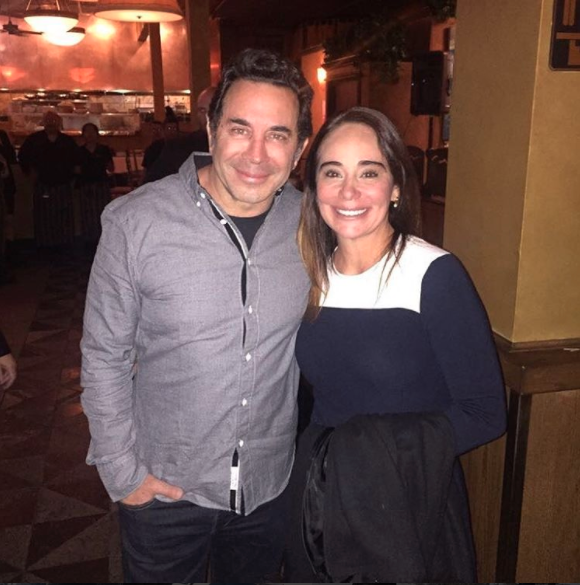 "(Patient safety) is really my main mission," Saltz said. "We deal with patients that get lured by a beautiful picture on the internet and they fly across the world to have some procedure done and they get hurt. … So you want to really be careful, you want to do your homework, you want to find out who is doing your surgery, where he or she is located, what facility they're going to use."

In 2011, Utah had the eighth-highest number of plastic surgeons per capita in the nation, according to an analysis by KSL.com, which combined information from the 2010 U.S. Census Bureau and data from the American Board of Medical Specialties.

This year, KSL used the same sources to discover that Utah is now sixth in the nation for the most plastic surgeons per capita.

*Graphic: Josh Furlong* Saltz wasn't too surprised by these figures. Apparently facial rejuvenation (or a "face-lift," in layman's terms) is a popular procedure here in Utah, thanks to the dry, and often sunny, climate. Another popular procedure is one colloquially known as the "mommy makeover."

"There's this incidence of very young marriages (in Utah) with many, many kids," Saltz said. "We do a lot of … body contouring, where I see young women that have already had five, six kids (and) their bodies are really damaged by pregnancy. They come in for tummy tucks and liposuction and body contouring procedures like breast lifts and try to replace what pregnancy and breastfeeding has done to them."

Breast augmentation is the most popular cosmetic surgical procedure in the U.S., followed by liposuction, nose reshaping, eyelid surgery and face-lifts, according to 2016 statistics from the American Society of Plastic Surgeons.

"We had a whole session on fat injections (as well)," Saltz said. "You know the big thing now is to have big buttocks like J-Lo and the Kardashians. Patients keep coming every day and asking for that so we had a big session on how to do it, different techniques, techniques to make it safe."

*Graphic: Josh Furlong*Tracee Lolofie, Dr. Saltz's office manager and former patient, stressed the importance of looking for a board-certified plastic surgeon, which she said made all the difference for her when she underwent a complete body procedure to remove excess skin after losing more than 100 pounds. She estimates the procedure cost her $17,000 to $18,000.

"He did the surgery at a hospital, so that way I knew it was a safer environment than, say, in some doctor's office back room," Lolofie said. "That way I knew regulations were met and the people that were there were qualified. … Even if you take all the precautions, you can still have complications, so it's imperative that you make sure whoever is doing your operation ... is qualified and well-trained."

Lolofie's mother underwent cosmetic surgery when Lolofie was 15 and the concept was always presented to her in a positive light, she said.

Lolofie's experience isn't universal, however.

One patient, who has asked that she be known only by her nickname "Reese," has often felt what she described as the "shame" that surrounds cosmetic and plastic surgery. Reese, a student at BYU, has undergone two liposuction procedures: one for her cheeks and one for her torso.
"When you talk to people who have actually been through plastic surgery, it's a very different narrative than what you get from people who haven't," Reese said. "Getting cosmetic surgery is one of the biggest blessings that's happened in my life and I'm open about it, but … there's a stigma about it. I really wish that wasn't so because my life was really difficult before I got cosmetic surgery, and afterwards, 25 years of pain and suffering just evaporated really quickly."
Reese recounted a first date with a young man who "went on for 25 minutes" about how much he disliked plastic surgery. Reese opted not to mention that she had undergone two procedures, though the young man soon said he wished women could be "naturally beautiful like (her)."
"I was just thinking, 'You don't even know you're talking to a girl who has had two cosmetic surgery procedures,'" Reese said. "The path that I took was really painful and it was a different kind of investment. I have a personal trainer now ... I invest in myself more because I feel like I can reach goals that I couldn't reach before."
Reese lamented the pressure she felt from society to be naturally perfect and emphasized that cosmetic surgery gave her the opportunity to learn to love herself, though the experience with surgery was an isolating process for her.
"There's a lot of data today demonstrating that patients that have successful plastic surgery, that it does improve their self-esteem," Saltz said. "With that goes a much happier individual, a better professional, these individuals do better in their communities, they do better in their marriages, they do better with their peers."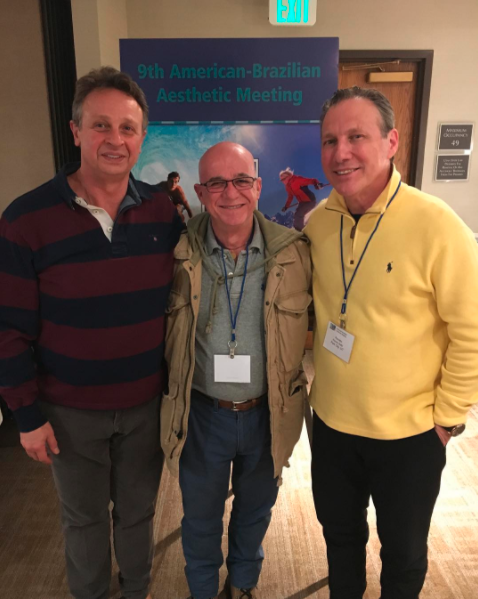 While successful cosmetic surgery may improve self-esteem in some, experts note that those with depression, anxiety or body dysmorphic disorder, a psychological disorder in which a person can become obsessed with imaginary defects in their appearance, may undergo unnecessary plastic surgery to correct perceived defects, yet end up as unsatisfied as they were before they started, according to the BDD branch of the International OCD Foundation.
"These treatments don't usually make their appearance concerns disappear. Often the level of distress and degree of concern remain unchanged, and in some cases, the appearance concerns may get worse," according to a study by clinical psychologists Megan Kelly, Elizabeth Didie and Ashley Hart, published by the International OCD Foundation.
---
As the popularity of plastic surgery continues to grow, many psychologists... will encounter a patient that has thought about or undergone a cosmetic procedure. It will be increasingly important for psychologists to be able to talk with patients about their appearance concerns.
–- David Sarwer, PhD, director of the Education, Weight and Eating Disorders Program at the University of Pennsylvania
---
Doctors also frequently remind patients of the risks involved with any surgical procedure.
Blood clots are one potential side effect that may complicate recovery, and some patients may also contract pneumonia, according to the Mayo Clinic. They may also see infections at incision sites, fluid buildup, mild bleeding, scarring or skin breakdown and (occasionally) permanent nerve damage.
The Center for Disease Control also offers safety guidelines for those patients that do decide to go abroad to receive a procedure and caution them against the increased risks, including infections caused by antibiotic-resistant strains for bacteria not seen in the U.S.
Despite noticing increased uniformity in plastic surgery across the world, Saltz noted the importance of "doing your homework," when looking for a plastic surgeon.
And Utahns appear to be looking more and more as time goes by. As plastic surgery becomes more common, Utah may be witnessing, not just a change on the faces around them, but a change in perception as well.
---
Liesl is a reporter at KSL.com, section editor of KSL Tech and a student at Brigham Young University. You can email her at lnielsen@ksl.com and follow her on Twitter at @liesl_nielsen.
×
Related stories
Most recent Utah stories