Estimated read time: 1-2 minutes
This archived news story is available only for your personal, non-commercial use. Information in the story may be outdated or superseded by additional information. Reading or replaying the story in its archived form does not constitute a republication of the story.
PLEASANT VALLEY — What was supposed to be a relaxing Labor Day weekend camping trip took a drastic turn for Magan Mickelsen and her family.
As they sat around the campfire the evening of Sept. 3, a stranger came running into their campsite.
"They're like, 'Someone's been shot and we need help,'" Mickelsen tells EastIdahoNews.com. "So I grabbed whatever we could take off my trailer – every first aid kit and all my towels – and we jumped on our four wheelers and took off."
Two miles down the road, Mickelsen discovered 42-year-old Brant Balls bleeding heavily after being accidentally shot in the buttocks by his mother.
"They had seen a moose on the road and were going to cut through the willows but that's when the gun went off and they never made it," Mickelsen recalls.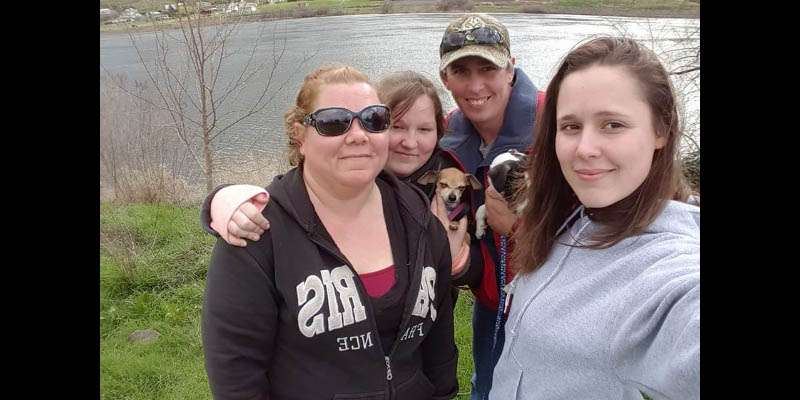 Mickelsen is an oral surgeon assistant in Idaho Falls and has received extensive medical training. She immediately placed pressure on the areas where Balls had been shot.
"I remember three hours of just being on my knees and holding on to the entrance wound and exit wound and just talking to him," Mickelsen says.
Emergency crews, an ambulance and a medical helicopter finally arrived at the remote area. Balls was flown to Eastern Idaho Regional Medical Center and eventually released to go home.
The American Red Cross of Greater Idaho selected Mickelsen as one of 11 "East Idaho Real Heroes" for 2017. She was honored during a luncheon Thursday in Idaho Falls but insists everyone else who helped Balls that evening is also a hero.
"I thank every single one of them for being there because it was tough," Mickelsen says.
×
Photos
Most recent Utah stories