Estimated read time: 2-3 minutes
This archived news story is available only for your personal, non-commercial use. Information in the story may be outdated or superseded by additional information. Reading or replaying the story in its archived form does not constitute a republication of the story.
THE GREAT OUTDOORS — Division of Wildlife Resources officials announced two new requirements Thursday for Utah boaters to help stop the spread of invasive quagga mussels.
For boaters who visit Lake Powell or Deer Creek Reservoir, in addition to stopping at all mandatory inspection stations, they must also remove the drain plugs from their boat and not replace them until they return home.
"Many boaters pull the plugs on the launch ramp or in the parking lot," DWR aquatic invasive species coordinator Nate Owens said in a news release. "Once the water drains, they replace the plugs and travel home. If quagga mussels are in the water, they'll stay alive while you transport them. If you leave the plugs out, the water that might have mussels in it will drain as you drive down the road."
The other mandatory requirement is that boaters must also call a DWR aquatic invasive species specialist to perform an inspection of their boat if they have been docked at Lake Powell for two weeks or longer before they can go to another body of water, officials said.
Related Stories:
If quagga mussels are found on the boat, the owner will be directed to a private business near Lake Powell where they will have to pay to have their boat professionally decontaminated. The boat owner must then let the boat dry for the required amount of time —18 days in the spring and fall and seven days in the summer— before they can launch on any other body of water, wildlife officials said.
The Utah Wildlife Board recently approved the changes to help eliminate the spread of quagga mussels from Lake Powell and Deer Creek Reservoir to other Utah bodies of water. Quagga mussels cause many problems including plugging water lines and damaging boats, according to Division of Wildlife Resources officials. Mussels also remove plankton from the water column and plankton support many of Utah's native fish. When mussels die in large numbers, they smell bad and their sharp shells can cut people's feet.
"Quagga mussels are spreading in the reservoir," Owens said. "We're very concerned about mussels from Lake Powell ending up in other waters in Utah. The laws the board approved should reduce the chance that happens."
Owens said juvenile mussels have not been found at Deer Creek since they were initially discovered in October 2014. If biologists don't find mussels at the reservoir this year, the water will be declared free of mussels in 2018. However, to be safe, the requirements will be mandatory for 2017.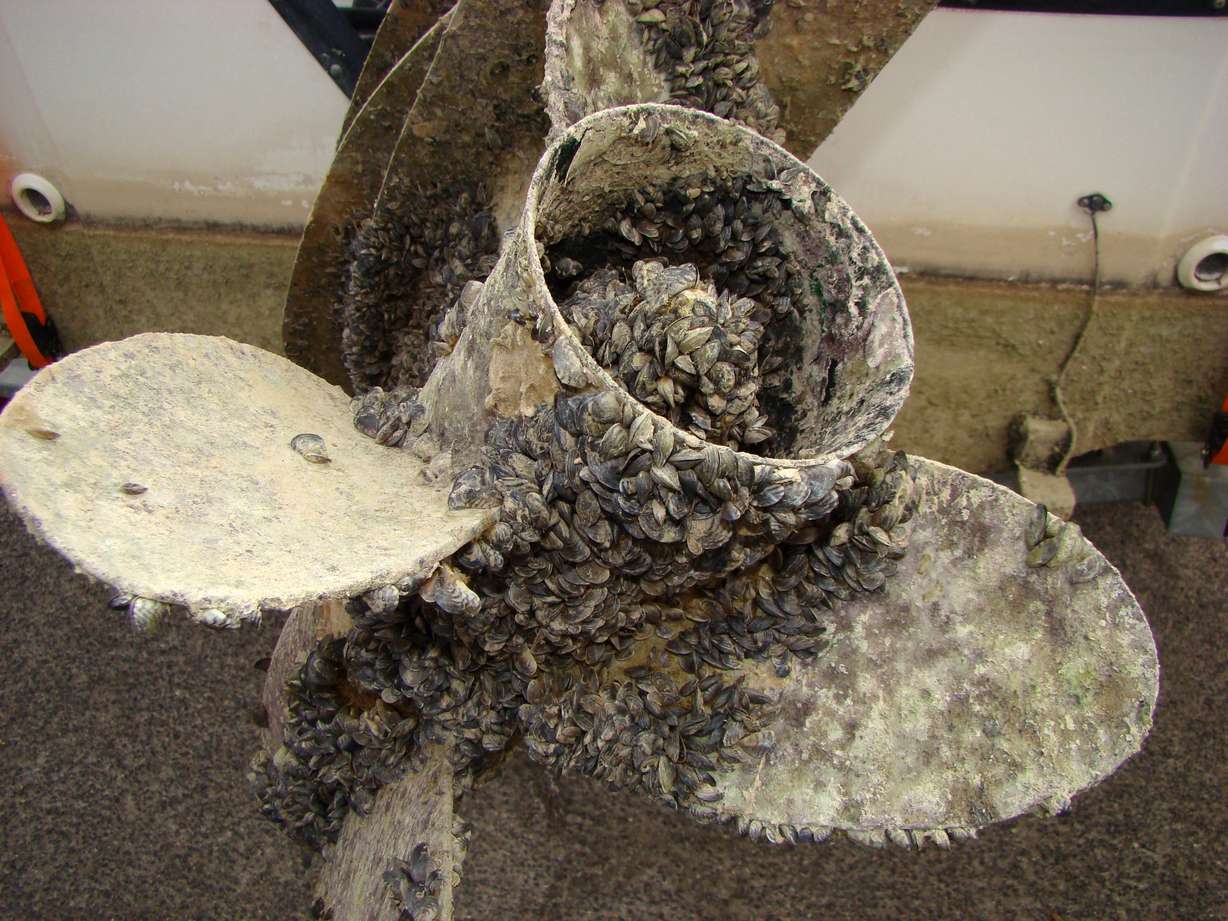 ×
Most recent Utah stories