Estimated read time: 2-3 minutes
This archived news story is available only for your personal, non-commercial use. Information in the story may be outdated or superseded by additional information. Reading or replaying the story in its archived form does not constitute a republication of the story.
OGDEN — Bennett and Kassie Thurgood's nearly $1 million home came with million-dollar views.
"We just love the area," Bennett Thurgood said Tuesday, gazing out from the back porch of his now empty "dream home" on Hampton Ridge Drive in Ogden.
The house was supposed to be the last stop for the Thurgood family.
"We could retire here and let our kids go to junior high and high school here," Bennett Thurgood said. "(Prior to building) we had the land surveyed, the soil tested, and we relied on the city to inspect it."
They enjoyed five months in the house before they first noticed the cracks.
"I basically had a panic attack," Bennett Thurgood said.
Then, the retention wall below their home failed. In October, fearing for their safety, they moved out.
For the last three months, the Thurgoods have watched their home slip slowly down the hillside. While they've tried to get help from their insurance company, homebuilder, and city, they say all they got was a feeling of abandonment.
"It's an empty dream house," Bennett Thurgood said. "It's facing foreclosure. It's financial devastation. I mean, we lost everything."
His wife, Kassie, visited the site several times a week as the building progressed, but now she doesn't like to come near it.
"I can't come up here," Kassie Thurgood said, fighting back the emotion in her voice. "It brings a lot of anxiety."
The couple turned to their insurance company, which "denied the claim because it's considered settlement," according to Bennett Thurgood.
"The city, the retention wall builder, the soil tester are all pointing fingers at each other," he said.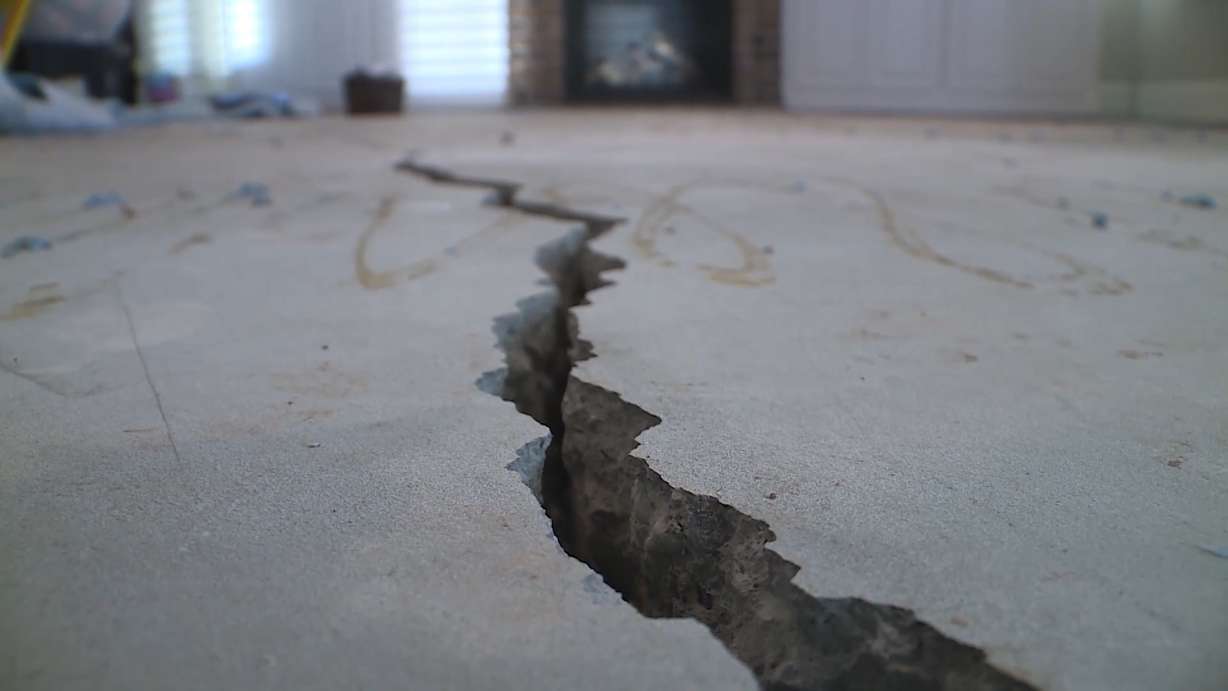 KSL News spoke by phone Tuesday to representatives from the company that built the home. They said they did not build or guarantee the integrity of the retaining wall, and the city of Ogden approved their building permit.
"We feel like we did our due diligence and now we're here," Kassie Thurgood said.
"We would just like our lives back," Bennett Thurgood said. "To be made whole, and be able to move on."
Moving on may not happen anytime soon. There is an ongoing legal battle between the homeowners, home builder and retaining wall company.
KSL News also reached out to the city to see of they're going to condemn the property and didn't hear back Tuesday. For now, the home sits empty and continues to move.
×
Photos