This archived news story is available only for your personal, non-commercial use. Information in the story may be outdated or superseded by additional information. Reading or replaying the story in its archived form does not constitute a republication of the story.
PARK CITY — When Jeff Beal flew to Park City, Utah, for the Sundance Film Festival, he brought along a small orchestra in his carry-on luggage.
The film composer came here to promote the Sundance documentary he'd scored — Al Gore's "An Inconvenient Sequel" — but he was also busy writing music for two other movies, director Rob Reiner's latest feature and a documentary about the Boston marathon.
He brought along two computers, a small keyboard and hard drives with a sampled orchestra which he uses to compose on the road.
You may not know his name, but, no doubt you've heard his music, including scores for "Pollock," "Monk," "Blackfish," and, most notably, Netflix's "House of Cards."
"I've actually written whole episodes of "House of Cards" on the road like this," he said while composing at the makeshift music studio in the kitchen of his Park City condo.
Beal has gained acclaim and won Emmys scoring other people's stories but recently wrote music for his own story, for his own, unexpected plot development.
About 10 years ago at the South by Southwest Film Festival he began having trouble walking.
"Literally, sort of limping around, like my whole side of my left side of my body had sort of gone numb," Beal said.
He was diagnosed with multiple sclerosis, a disease in which the coverings of nerve cells are damaged.
A few years later, he says, he found some relief with surgery. He became the first patient to receive a controversial treatment in the United States. It was surgery to correct CCSVI, obstructed vessels directing blood away from the brain.
"I remember very clearly as soon as the procedure was done it was like the lights came on back on," he recalled. "It is not a cure, you know, make that clear, but it was very dramatic in terms of what it did in terms of my cognitive awareness, my fatigue, was quite a bit better."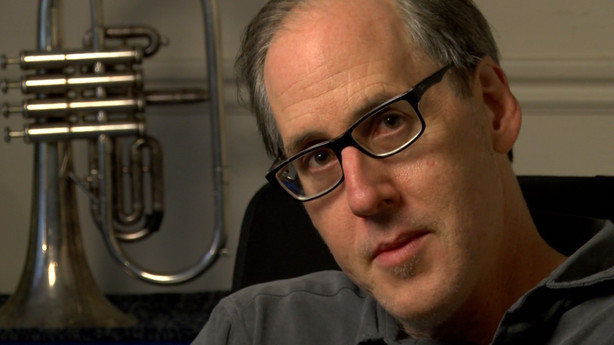 Another thing that helped him feel better, Beal said, was writing music, an autobiographical choral concert piece called "The Salvage Men."
"I wanted to write something about catharsis," he said. "I wanted to write something about suffering, not only for myself but also just as an idea, just as a journey that we all go through. I wanted to emotionally just face that head on, you know."
"The Salvage Men" was based, in part, on a letter writer Oscar Wilde wrote while in prison. De Profundis was, in part, a treatise on the meaning of suffering and sorrow.
In 1895, Wilde, then a celebrated author, was sentenced to two years hard labor for having relationships with men.
"Where there is suffering," Wilde wrote, "there is holy ground."
"Just by the fact by the writing of it (the music), by the time I was done I actually felt…so much better," Beal said.
"It was if all of that stuff we've (Beal and his wife have) been through," Beal said, "it was something beautiful now."
"One of the things I love being an artist is that, you know….you don't run away from life. You don't run away from the dark stuff," he said. "That's what's interesting about life. That's what's interesting about being a human, you know, is confronting the scary stuff, you know, and that's where we grow."
×
Photos