Estimated read time: 2-3 minutes
This archived news story is available only for your personal, non-commercial use. Information in the story may be outdated or superseded by additional information. Reading or replaying the story in its archived form does not constitute a republication of the story.
AMERICAN FORK — A woman who went into a 7-Eleven in American Fork to get a drink Wednesday is safe after surveillance footage shows her being robbed of her car at gunpoint.
The carjacking occurred after the woman went inside the store to buy a drink. Despite it being daylight with a police station just a block away, an armed man approached her as she walked outside.
Surveillance footage shows a man pointing a gun at the woman as she left the store. The woman complied with the man's demands to give him her keys, and she can be seen walking away and going into the store as the gunman got into her car and sped away.
"The victim responded well," American Fork Police Sgt. Cameron Paul said. "She simply gave into the demands and understood that that vehicle was not going to be worth any injury on her behalf, so she handed over the keys, which is what she should have done and was able to walk away without being injured at all."
As officers reviewed the surveillance video, they believed the gunman was 20-year-old James Dekota Brunson, who officers said is well-known to police in the area.
"We got some anonymous tips and had some other information that led us to believe he was in Orem," Paul said. "So we were able to narrow it down to a general area and saturate it with a number of police agencies and were able to locate him in that area."
But Brunson, still in the stolen car, tried to get away.
"He fled, and at one point, tried a U-turn and almost tried to hit (a) deputy," Paul said. "At another point in time, he ran into a deputy's vehicle and tried to run on foot. But with so many officers in the area, we were able to apprehend him quickly."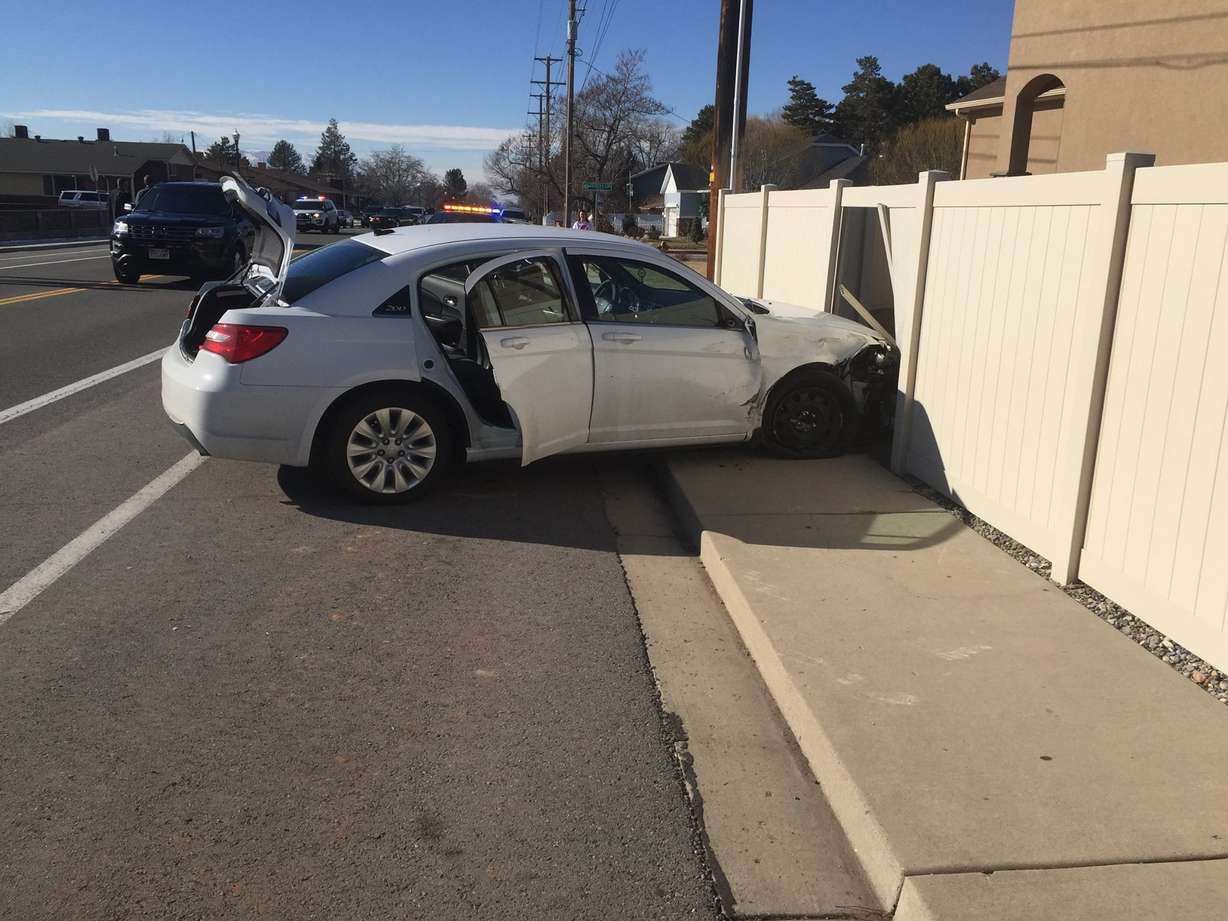 Officers found evidence of illegal drugs and two BB guns that they said looked very realistic.
Police credit the woman for doing everything right and letting them catch the suspect.
"She is doing well — obviously a little shaken up with what happened," Paul said. "But she wasn't injured at all and is doing well."
Brunson has been in and out of jail multiple times since he turned 18 years old, police said. He is being held on $500,000 bail and faces the possibility of prison if he is convicted in connection with the case.
×
Photos
Most recent Utah stories