Estimated read time: 2-3 minutes
This archived news story is available only for your personal, non-commercial use. Information in the story may be outdated or superseded by additional information. Reading or replaying the story in its archived form does not constitute a republication of the story.
Former actor Gary Coleman was criminally charged today in an incident that occurred 11 days ago in Payson; and the man who says he is the victim filed a lawsuit against Coleman this afternoon.
Reckless driving and disorderly conduct are the criminal charges against Coleman. It will be handled in Payson's justice court.
Coleman is also being sued by the man involved in the altercation, Colt Rushton, who is seeking damages for medical bills, pain and suffering and also wants punitive damages from Coleman. His attorney, Dustin Lance, says his client hasn't been able to work because of his injuries to his back and knees. The lawsuit names Gary Coleman, his wife, Shannon Price, and Paul Rohbock as defendants.
Lance said, "This wasn't a situation of paparazzi or stalker-razzi, this was a fan snapping two photographs with a cell phone."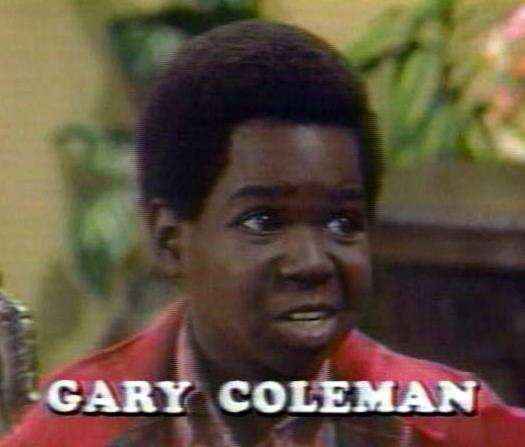 Rushton, of Spanish Fork, alleges that the former star of the TV show "Diff'rent Strokes" became upset at him after he took photos at the bowling alley they were at in Payson on Sept. 6. Rushton says Coleman demanded $20 to take his picture, and when he tried taking another as they left the bowling alley, Coleman's wife and friend took away his cell phone.
Lance said, "As he was talking the photograph, Mr. Coleman's wife, Shannon Price, attacked him from behind, clawed him, tore up his arm and took the cell phone."
The dispute escalated when Rushton says Coleman ran over him with his truck. Police were called, and Rushton was taken to the hospital, but he believes police gave Coleman a break.
Lance said, "If this was any other member of the public, they wouldn't have left that bowling alley in their own truck and on their own free will. They would have been arrested on the scene; they would have been put in jail. And so the fact Mr. Coleman is a celebrity, if anything, things have gone lighter on him."
Coleman's attorney disputes the allegations in the lawsuit. He says there are several other witnesses who have a much different story to tell, and he says Coleman will fight the allegations of the lawsuit and the criminal case.
Coleman will be issued a summons to appear in court to answer to the criminal charges next month.
E-mail: spenrod@ksl.com
E-mail: rjeppesen@ksl.com
×
Related links
Most recent Utah stories