Estimated read time: 9-10 minutes
This archived news story is available only for your personal, non-commercial use. Information in the story may be outdated or superseded by additional information. Reading or replaying the story in its archived form does not constitute a republication of the story.
WASHINGTON — Justin Kunz has experience in all sorts of artistic platforms.
Kunz, currently an assistant professor of illustration in the department of design at BYU and a Lindon resident, has a past of traditional painting, where he has focused on classical realist and religious design. He also worked 11 years in the video game industry, including more than five years helping designs for "World of Warcraft" games.
Designing coins, though? "I was always interested in historical subjects," he said, and designing coins gives him an opportunity he typically doesn't get.
On Thursday, the U.S. Mint revealed a new coin, known as the 2017 American Liberty Gold Coin, designed by Kunz to commemorate the 225th anniversary of the American branch.
"I was just really lucky they took my design," he said.
Rhett Jeppson, principal deputy director of the U.S. Mint, said the design struck him immediately. As the Mint celebrates 225 years of existence, Kunz's design brings back some of the tones of early coins minted by the U.S. with an updated modern touch.
Of those, the female emblem of liberty from the 1790s and the word liberty appear in the new design.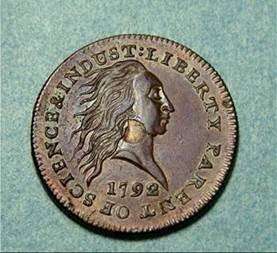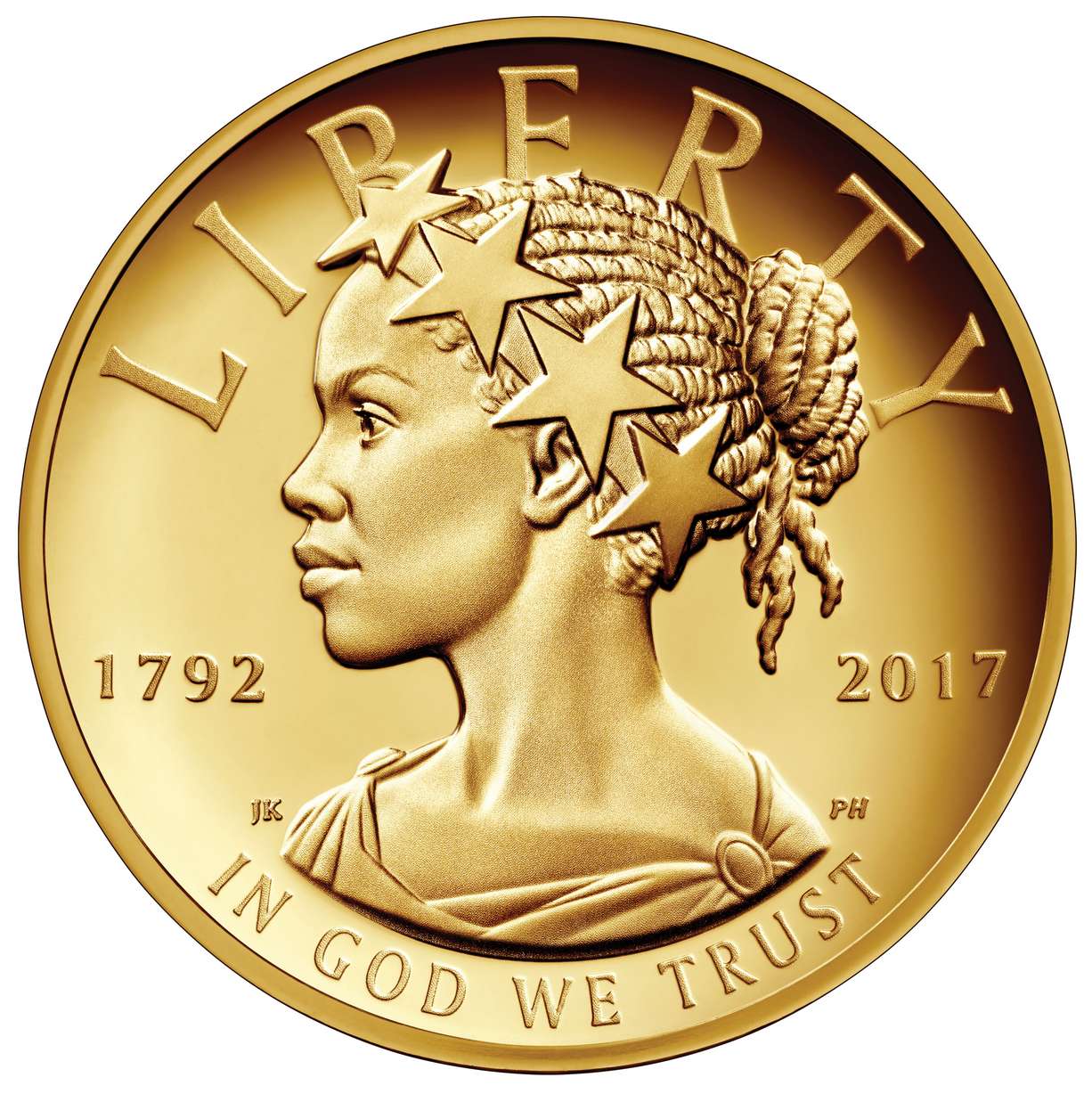 "We have done something very much in the same vein just reimagined," Jeppson said. "If you look at the craftsmanship we put in this particular coin versus any of the other gold coins we've made, it's not only the technology we have, it's the care we put into it."
Jeppson added the artwork is what moved him and others toward the design, with its ability to draw in the tone of liberty.
"If we see ourself in that and it speaks to us, that's really powerful and it makes us feel inclusive," he said.
The design, Kunz said, drew from inspiration on a previous project, as well as the statue at the top of the U.S. Capitol, known as the Statue of Freedom. That statue features a woman wearing a helmet with stars around the helmet.
"I just borrowed that and kind of made it more of a crown," he said.
It's the seventh design by Kunz to reach the mint since he joined a pool of artists more than a decade ago and his path to designing coins began serendipitously.
While attending BYU as a student, he painted, including learning under artist James C. Christensen, who taught him for one year. That eventually led him to a career as an artist in painting and video games. When he joined the Artistic Infusion Program in 2004, which is a pool of artists the U.S. Mint asks to come up with designs each piece of currency it intends to create, it was because of some great timing.
On a morning back in 2004, Kunz just happened to catch a brief teaser for a local television story regarding how the U.S. Mint was searching for artists to create coin designs. He wrote down the information about how he could join as the segment aired and eventually entered the pool of artists.
"They were just trying to get more diverse designs and tap the creative talent in the country without necessarily hiring more full-time artists," Kunz said. "That was the purpose of that program, and I was lucky enough to get into the program that year."
When the U.S. Mint has an idea for a new coin, they contact these artists across the country to design it before picking a winner. Jeppson said two committees then advises before a final decision is made and the Secretary of Treasury approves it.
Of course, the process of designing a coin is much different than a painting. While painting can easily be started and completed by one person, Kunz said the coin-design system is more collaborative. On top of that, he can create a design and the U.S. Mint could pick another artist.
It also has a different ending — one that gives great pleasure to any artist staring at a finished product that has the potential to last hundreds of years.
"There's something about the weight of it and the texture when you can touch it and feel the relief," Kunz said. "That's a different experience than a painting. And to also know that the coins are being mass produced. I like that because they're spread around the world and they get in the hands of collectors and people see them. … They're probably going to last even longer than me, so it's a sense of longevity as an artist to know that something I created will remain on the earth after I die."
The Utah connection
There is another Utah tie to it all. Jeppson, the man currently running the U.S. Mint as principal deputy director (the U.S. Mint hasn't had a director since 2011), is also a Utah native — growing up in Midvale and attending Hillcrest High School until his family moved to Florida when he was in the 10th grade.
Jeppson's path to the U.S. Mint is about as unexpected as Kunz's.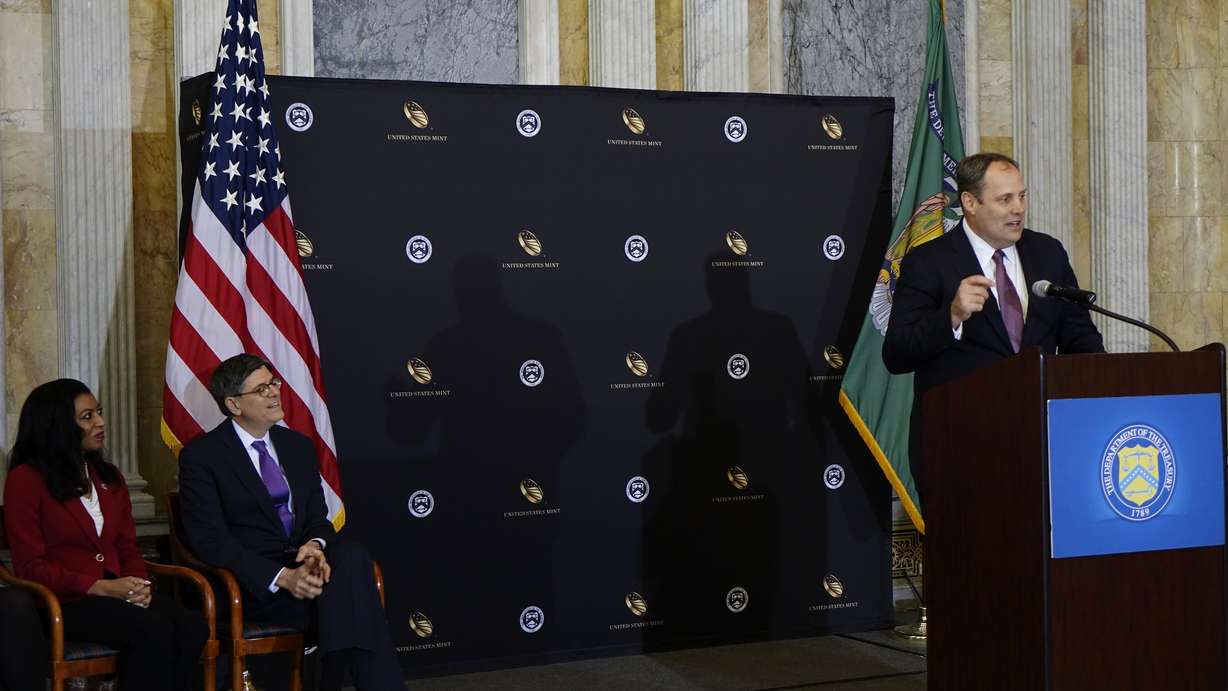 "I was a Joe-average in the valley there just trying to make my way and tried to just keep from getting kicked out of school. I wasn't particularly great in school," Jeppson recalled of his time growing up in the Beehive State in the 1980s.
After high school he graduated from the University of Florida in 1987 and went into the military, where he'd go on a lengthy career with the Marines. He was deployed to Iraq during Operation Desert Storm in 1991. After a brief break from active duty, he went on to go all over the world.
In 1999, he joined Florida's Department of Business and Professional Regulation and moved into several other state positions before returning to military service again after the 9/11 attack in 2001. In fact, Jeppson currently serves as lieutenant colonel in the Marine Corps Reserve.
One day he was approached by someone telling him he should consider going into veterans issues for the administration. Jeppson joked that as a lifelong Republican he wasn't necessarily sold on the idea of working for the Obama administration. However, citing Utah politicians he admired growing up for working across the aisle for the good of the country, he knew he had to help in any way possible.
"I wasn't real sure, but it's been a really great experience," Jeppson said. "There's a lot of great Americans trying to do great things for our people."
He worked as acting chief operating officer of the Small Business Administration and as associate administrator of Veterans Business Development before being named the principal deputy director at the U.S. Mint in 2015.
The Mint needed a leadership role with the director vacancy since 2011. Jeppson wasn't able to have the official role of director since his nomination was never officially confirmed, despite having a hearing with the Senate Banking Committee in 2016.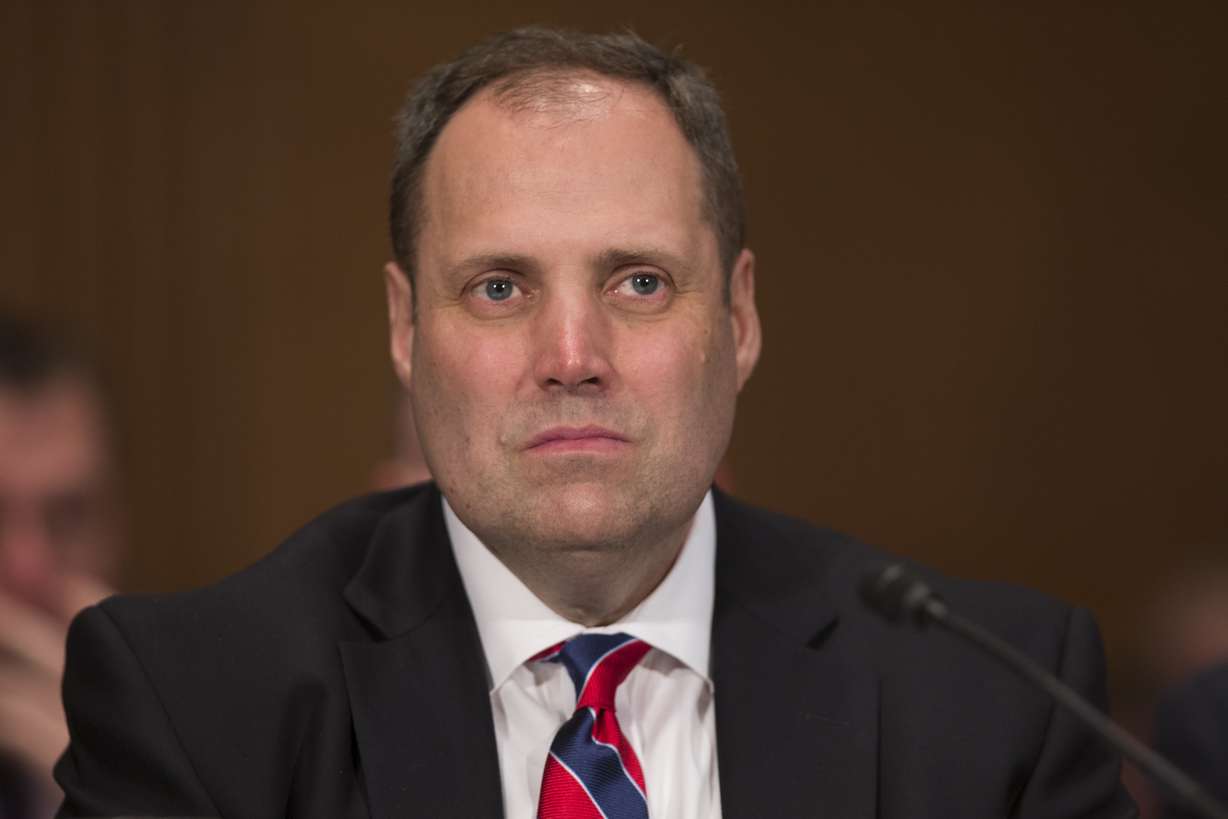 Despite not having a background in coins, he said it has become a job he has enjoyed.
"It's been a fascinating place for me to be and to learn about our history, and it's something that's resonated with me in the respect that so much of what we do with the Mint ties back to the history and values that we have as Americans," Jeppson said.
The continuous creation of new coins is where his path and Kunz's became intertwined. In this most recent case, Jeppson picked the designed unknowing at the time that Kunz had designed it, but it was something he was proud of seeing a Utah artist create the winning design.
"I just had a big smile on my face that two guys from Utah actually had an association with this coin," Jeppson said.
And while it's connection they share, they also share a similar vision for Utah's future. Jeppson said that with his story — a once lackluster student that went onto having a vital role in the government — that perhaps another Utah student in the future will use the same hard work to accomplish a similar feat.
Kunz echoed that sentiment. "It doesn't surprise me that you're going to see a lot of people from Utah showing up in Washington, D.C. or the arts or the media," he said. "It's just more and more — I think we see other Utahns succeeding in their fields and it inspires us.
"For the other Utah artists out there, set your sights high, dream big and don't let anyone tell you that you can't do it because you're from Utah. You don't have to be from L.A. or New York or D.C."
How the U.S. Mint has grown over the years
The coin released Thursday celebrates the 225th anniversary of the Coinage Act, which established the U.S. Mint upon its signing on April 2, 1792, and created the U.S.'s first currency.
Most of the legwork behind the act was done by U.S.'s first Secretary of the Treasury Alexander Hamilton and Thomas Jefferson before it was signed into law by George Washington
"The founding fathers were not just political thought revolutionaries, they weren't just rebels against England," Jeppson said. "Even in the monetary way, Hamilton and Jefferson and the others were very revolutionary."
The first coin differed from others all over the world by simply featuring the word liberty.
"It showed what they valued most," he added.
Of course, currency and technology have since changed. For example, it took the U.S. Mint three years to produce its first 1 million coins, according to the department. Today, it takes the Mint 30 minutes to produce that.
The U.S. produced 11,178 coins in 1792 and 16.7 billion coins in 2016. The number the Mint produces each year, though, is based off how well the economy is doing. Jeppson said about 5 million coins were produced in 2009 because cash was circulating around banks and stores at that time and the need to produce coins wasn't there.
The Mint used to even use harnessed horses to help power coin-stamping machines. Now, the Mint uses robotics to stamp coins.
And while much has changed, some things haven't. Jeppson notes that same love for liberty exists to this day. And while currency becomes more and more digital, he knows cash isn't completely out of circulation.
"One of the most recent reports tells us more than 40 percent of transactions are done in cash," he said.
Riding the Metro to work daily early on in his time in Washington, he'd see plenty of others around him needing cash to transit each day. It's through those images that Jeppson says there are no plans in coin production falling off anytime soon.
"I don't ever want to be in position where we become kind of elitist because we only use credit cards and don't understand that there are others still using cash and aren't bankable as others," he said.
×