Estimated read time: 4-5 minutes
This archived news story is available only for your personal, non-commercial use. Information in the story may be outdated or superseded by additional information. Reading or replaying the story in its archived form does not constitute a republication of the story.
SALT LAKE CITY — "Blindsided." "Betrayed." "Terrified." "Demoralized."
Those are just a few words Sugar House neighbors used to describe how they felt when they found out the city planned to build a new homeless resource center in their neighborhood.
More than 150 Salt Lake City residents overflowed the City Council chambers Tuesday night during the first of several public workshops scheduled after city leaders announced the future sites for new homeless resource centers.
Of the more than three dozen who spoke, nearly all were from Sugar House, infuriated by the site chosen for 653 E. Simpson Ave. (2240 South) — and they were even more incensed at the process that allowed their neighborhood to be selected without public notice.
"Our little neighborhood will be destroyed for a decade or more if this goes wrong," said Chris Sveiven, who lives one house away from the site. "And I have every reason to believe that this will go wrong from the way this has been handled. None of you can promise this will be handled well. It's been handled poorly from the beginning."
City Council members and Mayor Jackie Biskupski listened silently as dozens of speakers blasted them, some with voices that trembled with emotion.
All along, city leaders have said the four sites are nonnegotiable — but after the meeting, Biskupski had a slightly different message.
When asked if the public's input on the Simpson site affected city leaders' resolve on the matter, Biskupski said the site properties have been purchased, but now city leaders are prioritizing listening to residents' concerns while dispelling "misconceptions" that created fear within the neighborhood.
"Then we'll see what happens," she said. When reporters asked if there is any way city leaders could withdraw the Simpson Avenue site at any point, the mayor said, "it's possible."
"But at this stage, we have not changed our mind," she added.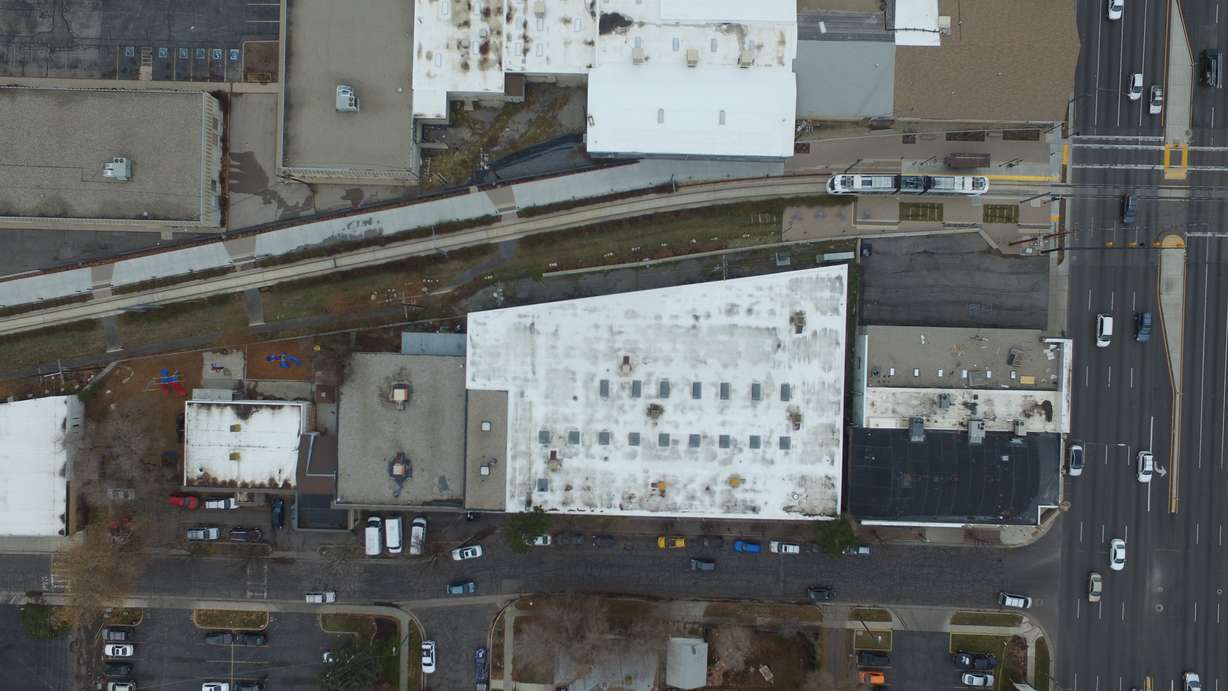 Earlier Tuesday, City Council Chairman James Rogers said he and fellow council members were "committed" to the four sites, so it's not clear whether the Simpson Avenue site will ever be up for negotiation.
Sugar House resident Caitlin Arnett said she and her boyfriend broke ground this fall on their home just 1,000 feet away from the Simpson Avenue site, but when they heard the homeless sites announcement on the news "our dream home became our nightmare."
"The impact of the city's decision on our neighborhood's safety, our well-being and our investment has been extremely demoralizing and disheartening," she said. "Our future safety and well-being are at your mercy."
Arnett and several others called the homeless resource centers a "social experiment" that puts her neighborhood at risk.
"I will not continue to live in this area on a gamble you guys are willing to take," said Josh Sevy, another resident who lives down the street of the Simpson site. "We have been given no reassurance this is going to work."
Before the meeting, the City Council met with Salt Lake County Mayor Ben McAdams to discuss the future of homeless services. During the discussion, McAdams answered several questions from council members that voiced their neighborhoods' concerns, predominantly worries that the city is experimenting with an unproven model.
"The system we're building will be the first of its kind. We have high hopes, but we can't predict what will happen. There will be uncertainty," McAdams acknowledged. But later in the meeting, he said the county does have "a pretty good idea of how these sites will operate."
---
Candidly, I think it was not a good decision to not solicit public input. I think the public input is an important part of the process that shouldn't be short-circuited.
–Mayor Ben McAdams, Salt Lake County
---
McAdams pointed out that the resource centers will work in conjunction with two other detox and rehabilitation centers, affordable housing programs, Pay for Success programs, and other initiatives to transform the city and county's homeless services from an emergency response to a preventive and proactive approach.
But its not just the homeless centers themselves that angers residents. Patrick Thomas said he found out he lived across the street from the site when a local TV reporter shoved a microphone in his face and asked him for his reaction.
"That was jarring," he said, telling city leaders his biggest concern about how the issue has been handled is transparency.
When asked about the process, McAdams said the county was not asked to participate in site selection, but had misgivings about the way the sites were selected and he hopes the city listens to Tuesday's public input.
"Candidly, I think it was not a good decision to not solicit public input," he said. "I think the public input is an important part of the process that shouldn't be short-circuited."
But Biskupski stood by the city's decision to not "pit neighborhoods against neighborhoods."
"I just wouldn't do that," she said.
There are still several other community council meetings and public workshops scheduled to take public input on the homeless resource center sites. The workshops are planned for Jan. 11 from 1 p.m. to 3 p.m. and 6 p.m. to 8 p.m. at the Salt Lake Community College South Campus, and Jan. 18 from 7 p.m. to 9 p.m. at Nibley Park Elementary.
×
Photos
Related Stories