Estimated read time: 4-5 minutes
This archived news story is available only for your personal, non-commercial use. Information in the story may be outdated or superseded by additional information. Reading or replaying the story in its archived form does not constitute a republication of the story.
SALT LAKE CITY — Salt Lake City Mayor Jackie Biskupski announced four new homeless resource centers in the Salt Lake Valley Tuesday afternoon.
The new locations include:
653 E. Simpson Ave (near 2300 South)
275 W. High Ave (approximately 1400 South)
131 E. 700 South
648 W. 100 South
Biskupski said the new centers are the "best of all the available resources" in the area, including transit and other essential services. "These sites are accessible, secure and support" those impacted and will service a maximum of 150 people each.
The Tuesday announcement is the culmination of a two-year process among Salt Lake County, city and state officials to move from a "shelter-based system to a housing-based system," according to David Litvak, deputy chief of staff to Biskupski.
Biskupski said the new resource centers would be "places of hope for those in need and for a community to compassionately move from homelessness to housing." She added that Salt Lake City can be a "city for everyone."
City Council Chairman James Rogers added that the resources centers are "key to a change" and that the council has paid careful attention to ensure "safety and security is important to the long-term success" of the centers and the communities impacted and surrounding them.
The new resource centers are intended to provide mental health and substance treatments, in addition to providing job skills and training to the homeless in the Salt Lake County area.
In a briefing before the official announcement, Litvak said the four resources centers will not be in areas zoned for residential use; however, they will be in mixed-use zones where residential housing may be included.
The city originally identified 20 possible locations for the new resources centers, but narrowed them down to the four sites identified based on input from the public, Litvak said.
Video: Mayor Jackie Biskupski press conference:
On Monday, Biskupski's spokesman, Matthew Rojas, told KSL News that the board of directors of Shelter the Homeless Inc. voted to close The Road Home shelter on Rio Grande Street in downtown Salt Lake City once the new resources centers were operational.
The newest example of the type of resource centers is Volunteers of America-Utah's Homeless Youth Resource Center at 888 S. 400 West. It provides youths shelter, meals, a place to do laundry, shower or pick up clothing. It's a place to help youths complete their education, find work and housing. It's a place where youths struggling with addiction, mental illness or other trauma find help.
While the mayor and council stand firm behind the selection of the four sites, Litvak said the decisions have not been made where to place the shelters that will serve specific populations such as single women, single men and families. There will also be an ongoing "due diligence" process.
State Rep. Rebecca Chavez-Houck, D-Salt Lake, whose district makes up the downtown Salt Lake City area, released a statement saying the new sites are a "vital part of how our state will build a culture of success and sustainability." She added that "the solution to addressing homelessness requires much more than rapid housing and emergency shelter."
"We are doomed to fail if we don't tackle the root causes, which will require long-term, extensive investment from all levels of government in integrated health services," Chavez-Houck said. "I, and other local legislators whose constituents have been the most immediately affected in recent years, call to our colleagues to ensure that this new initiative succeeds."
State Rep. Angela Romero, D-Salt Lake, whose district also makes up the downtown Salt Lake City area, added that legislators and other elected officials will have "a positive model to mirror as we address this statewide issue."
"It is the legislature's turn to now commit to funding mental health, substance abuse, and many other programs to ensure success," Romero said. "I look forward to working with legislative colleagues, members of my community, and city officials as plans to develop these sites progress."
The city mayors' Homeless Services Site Evaluation Commission, chaired by Utah Jazz owner Gail Miller and former Salt Lake City Mayor Palmer DePaulis, worked collaboratively with the city to assess and finally recommend sites for new resource centers.
Meanwhile, Salt Lake County's Collective Impact on Homelessness Steering Committee, appointed by Mayor Ben McAdams has been working to reform the delivery system of homeless services and help plan resource centers.
Earlier this year, the Utah Legislature appropriated the first of what state lawmakers envision as a three-year commitment to the state's services for people experiencing homelessness. Toward that end, lawmakers appropriated $9.25 million, the first installment of a planned $27 million total appropriation.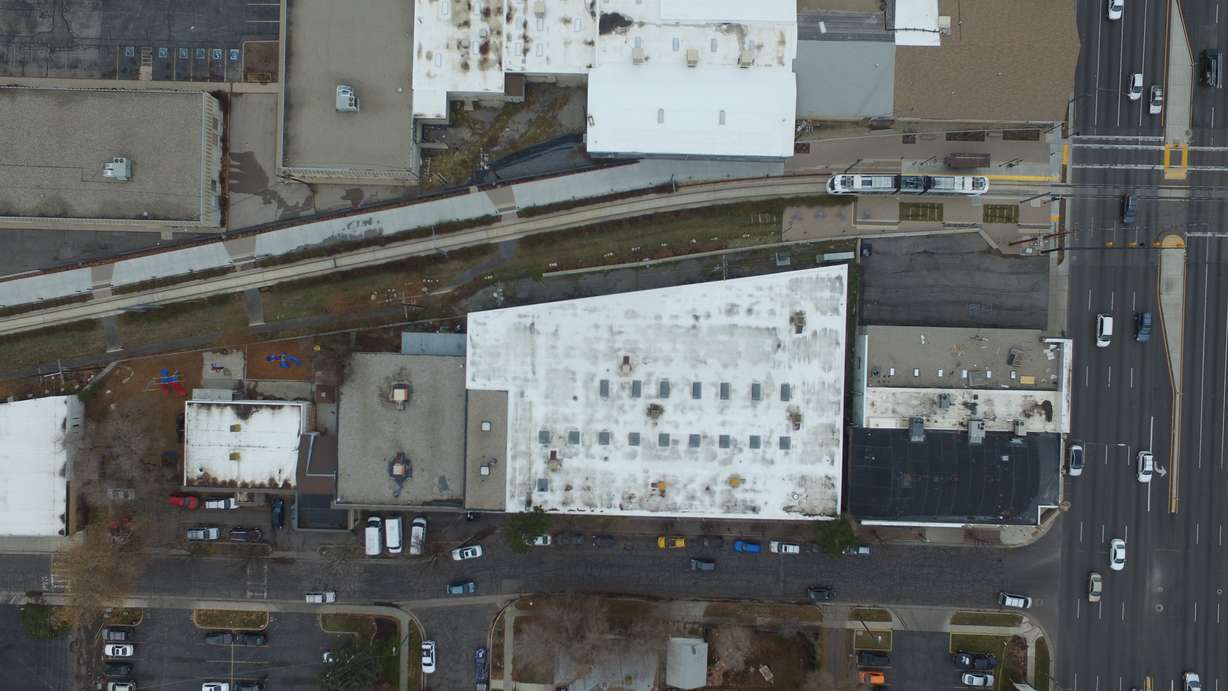 More information will be posted when it's available.
×
Photos