Estimated read time: 2-3 minutes
This archived news story is available only for your personal, non-commercial use. Information in the story may be outdated or superseded by additional information. Reading or replaying the story in its archived form does not constitute a republication of the story.
COTTONWOOD HEIGHTS — Just in time for Christmas, a man is trying to give families he's never met a special gift.
Russ Van Wagenen possesses roughly two dozen portraits taken in the 1950s and early 1960s at Biddulph-Stum Photographers, a studio in Provo that his late father, Glen, managed.
"I think, 'how cool would that be,' you know, for somebody to have those memories back," Van Wagenen said, looking at the portraits carefully tucked away inside his Cottonwood Heights home. "I know how much memories mean to family, particularly as our family members pass away. These folks may be with us, they may not be with us, but certainly I would think that family members are probably still around, and I know that it would probably have some meaning to them."
Some of the portraits have full names scribed on the back of them — Dean Garner, Faye Baker, Bill Sego, Sherrell S. Watkins, Joan Berg and Diane Stevensen.
Others contain partial names or no name at all.
Van Wagenen said he found the portraits while cleaning out the house belonging to his mother, who now resides in an assisted living center.
"When my dad passed away in 2002, I'm sure these were stuck in the garage somewhere," Van Wagenen said. "They're beautiful portraits, as far as the color. It was by no work of my own that they were preserved. I'm sure that they were in cold garages for many years."
Photos have meant a lot to Van Wagenen and his family because of his father.
Glen, the son said, always seemed to have a camera in hand, and even took his engagement and wedding pictures.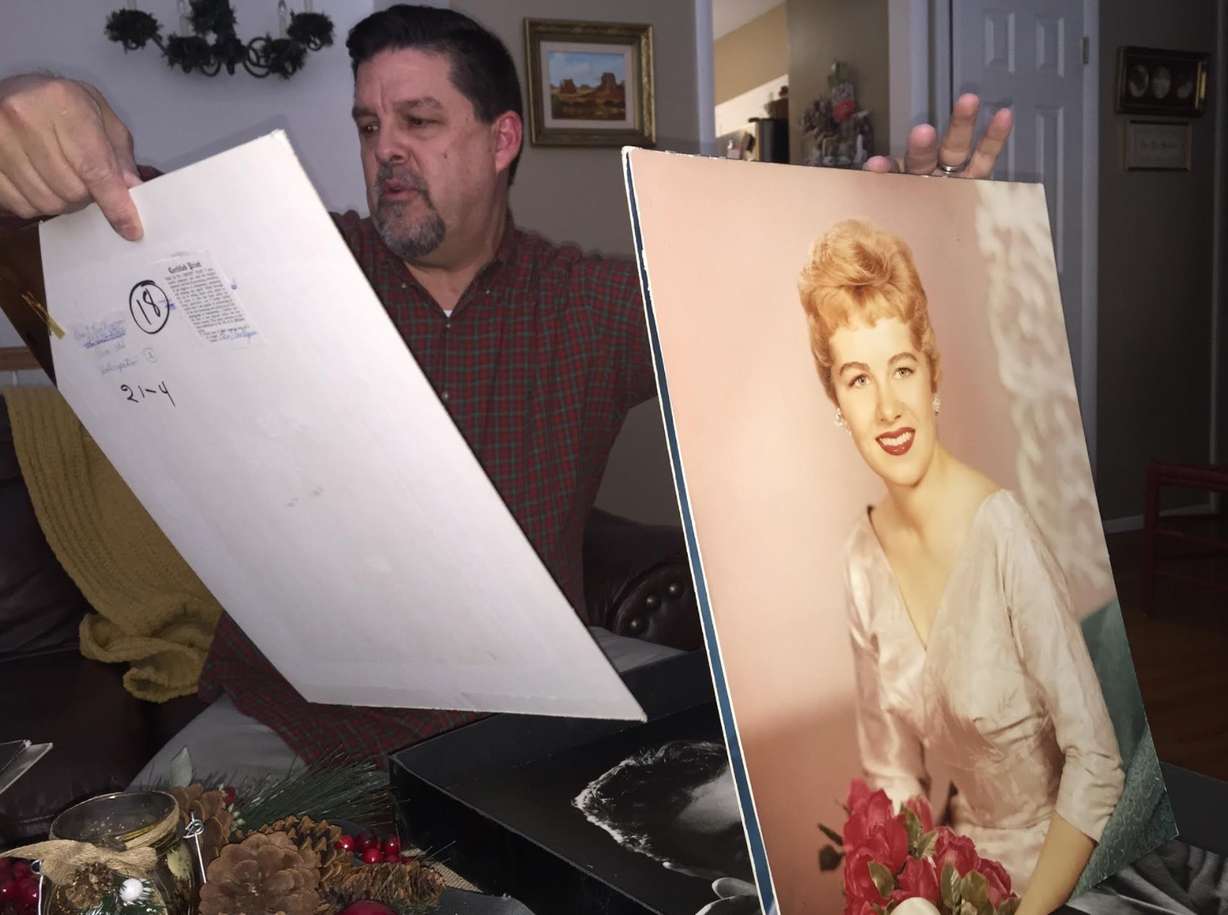 "I don't think many people get that opportunity, and particularly now that he's gone and been gone for a while and the fact that he lost his eyesight and had those things — and know that it was special for him to take the time to do that — (it) certainly became special to us," Van Wagenen said.
Still, Van Wagenen understands the portraits may hold deeper significance to someone else.
"You know, they're in great shape, and I still think they would look really great on somebody's wall when they walk in and look at family pictures, for sure," he said.
Van Wagenen said anyone who believes they know or are related to the people in the portraits should contact him via email, at rvdub@hotmail.com.
×
Photos
Most recent Utah stories