Estimated read time: 2-3 minutes
This archived news story is available only for your personal, non-commercial use. Information in the story may be outdated or superseded by additional information. Reading or replaying the story in its archived form does not constitute a republication of the story.
(AP Photo/Houston Chronicle/Karen Warren)
In the wake of Hurricane Ike, some people along the Gulf coast are assessing the damage while others are still trying to survive. A group of Utahns with the American Red Cross is in the hurricane region trying to help.
There are 2,500 people with the Red Cross in Texas alone; 24 of them live here in Utah. They say the damage is significant, and it will take weeks, if not longer, for the region to get back up and running.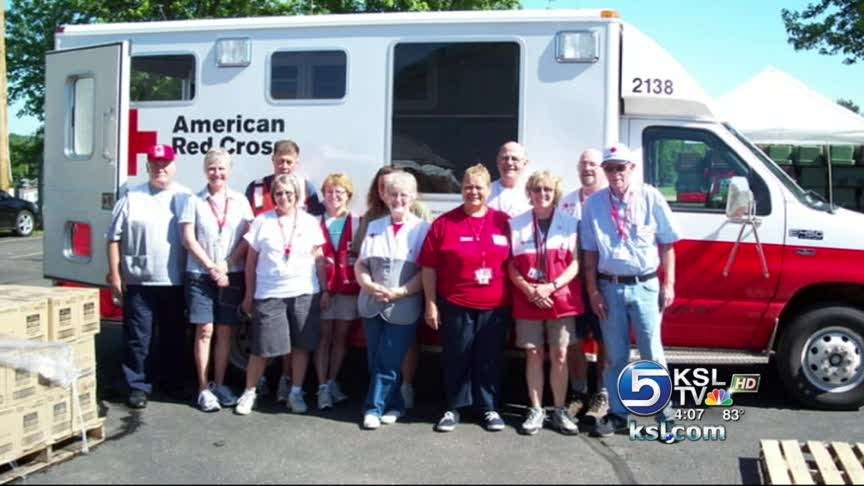 As Hurricane Ike approached the Texas shore on Friday it had the temper of a deadly storm. Today efforts are underway to locate the estimated 140,000 people who failed to evacuate. Only a handful of deaths have been confirmed so far, but that number is expected to rise.
Susan Thomas, the communications director with the American Red Cross, said, "They are saying that this hurricane was one wild ride."
As residents in Texas and Louisiana assess the damage and sift through debris, the group of Utahns, mostly volunteers, is providing much needed relief. "When people need basic essential needs, like shelter, food, clothing, water, that's what the Red Cross does," explained Thomas. She says these services will be required for some time to come.
One of the biggest concerns is power. Officials say as many as 5 million people could be in the dark. Houston Mayor Bill White said, "Everything humanly possible should be done to get the electrical power grid in this area back up as soon as possible."
Ike's storm surge was 15 feet high, less than feared but still enough to leave entire communities underwater and billions of dollars in damage. It's a costly mess taking its toll on the already depleted disaster relief funds of the American Red Cross.
"We had the Midwest floods, which were the worst in 15 years, and then we had a record year for the number of tornadoes, and then we've had Gustav and Hanna and Ike," Thomas said.
With all of the weather-related disasters this year, the American Red Cross estimates it'll need $100-million by Jan. 1. If you would like to donate, visit American Red Cross, Utah Chapter.
E-mail: wjohnson@ksl.com
E-mail: tcallan@ksl.com
×
Related links
Most recent Utah stories