Estimated read time: 2-3 minutes
This archived news story is available only for your personal, non-commercial use. Information in the story may be outdated or superseded by additional information. Reading or replaying the story in its archived form does not constitute a republication of the story.
This summer, more than four million Americans were either behind on their mortgages or fell into foreclosure, and that's the grim reality http://stage.bonnint.net/slc.php?path=4,148&story=4250093,109,pageEdit,0,&act=activate CMS: Local Newsa West Valley father is facing, along with another difficult challenge: multiple sclerosis.
Of those 4 million people, some bought beyond their means, but Justun Hepler says he wasn't trying to live large, he was just trying to live with his disease.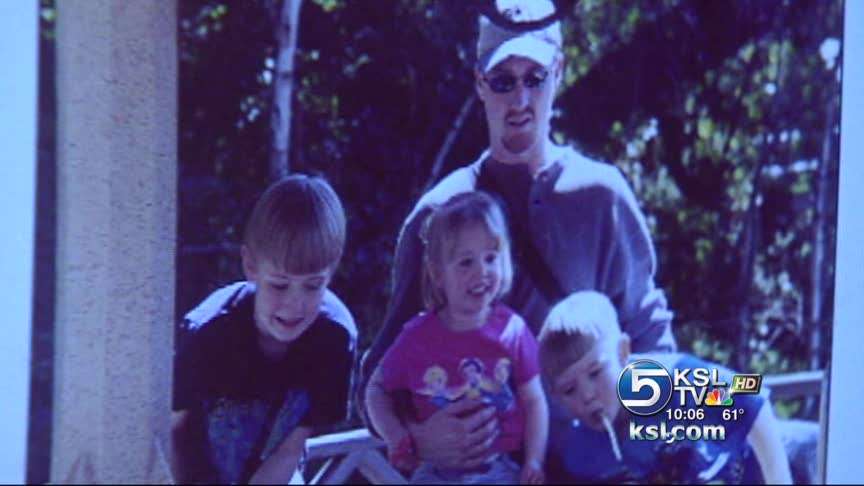 Hepler's diagnosis of multiple sclerosis changed a lot of aspects of his life, but it didn't change his relationship with his children. "I love my kids to death," he said.
The disease forced him into a wheelchair, so when he bought his home six years ago, he had it built to accommodate one. But his hold on his home is in jeopardy.
Five years ago Hepler's wife left him. Unable to work because of the MS and on a fixed income, Justun says he was forced to go with the only mortgage company that would work with him, one that offered an adjustable rate mortgage. And next month it balloons.
"My payments are going to double what they are now, and I just won't be able to make it," he said.
His neighbor Heather Fowler said, "To see him lose his dream of owning his home and being able to take care of his kids would be really sad."
Neighbors have written letters pleading for some type of help for Hepler, who believes losing the house will cost him custody of the kids. While they help him around the house, many neighbors are going through similar mortgage difficulties.
"We're in the same position, but I can go out and get a second job," Fowler said.
That's not an option for Hepler. He was a computer technician, but his body shakes so badly now that his son Jordan has to move the mouse for him. "I wish I could do something about it," Jordan said.
"Why can't they keep it lower for people in my situation. I'm not asking for the world," Hepler said.
He's looking for any kind of help, like good advice or a program that might provide assistance. If you have any ideas, please e-mail Sarah Dallof at: sdallof@ksl.com
×
Most recent Utah stories