Estimated read time: 5-6 minutes
This archived news story is available only for your personal, non-commercial use. Information in the story may be outdated or superseded by additional information. Reading or replaying the story in its archived form does not constitute a republication of the story.
BOUNTIFUL — When a 15-year-old student walked into a first-period science class at Mueller Park Junior High Thursday, firing a blast from a shotgun into the ceiling without saying a word, one of his best friends pleaded with him to stop.
"A friend of his was in the classroom and said something like, 'You don't want to do this,'" Davis School District spokesman Chris Williams said Friday.
The teacher in the classroom also attempted to talk to the student, causing him to pause. Bountiful police believe those few extra seconds made a huge difference in the outcome of Thursday's gun scare at the school. It allowed the boy's parents, who were two classrooms away looking for him, time to rush in and disarm him.
Classes resumed as normal Friday at the Bountiful school, 955 E. 1800 South. Parents and city leaders had rallied to try and make a "fun atmosphere" for the school's 843 seventh-, eighth- and ninth-graders to return to, Williams said, and to make them feel safe.
"As the students were entering the school, the principal and police chief from Bountiful City were out there shaking hands, waving to parents dropping off students," he said.
The school's main entrance and inside hallways were "heart attacked," or "absolutely covered with all sorts of hearts." Each paper heart, Williams said, has messages like, "Miracles happen," "You are brave," "You are loved" and "We are in this together."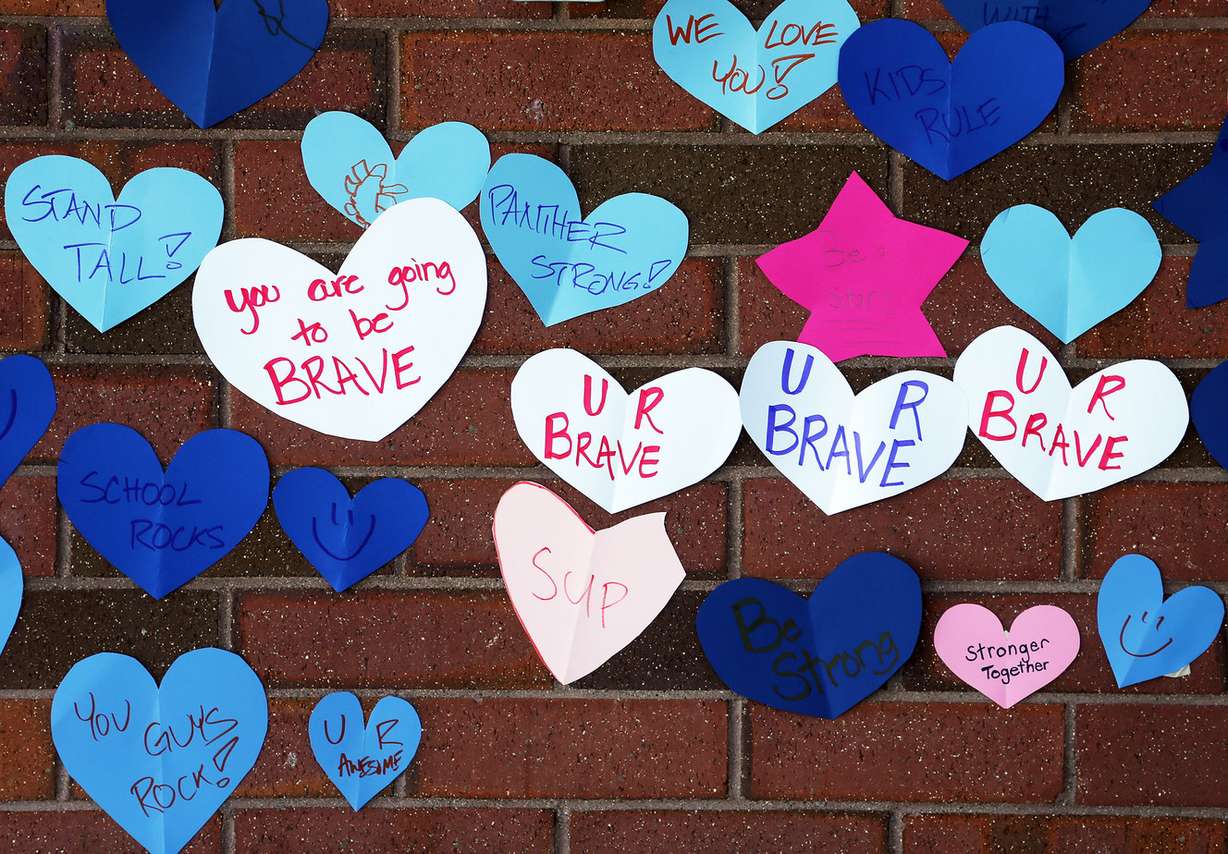 "Every single locker in the entire school also has an individual heart taped on the locker which students are being encouraged to take home," he said.
A group of parents also gave every student a ribbon lanyard with a Christmas light at the end of it. Williams gave high praise Friday for the parents and volunteers who worked overnight to make the students feel welcome when they returned to school Friday.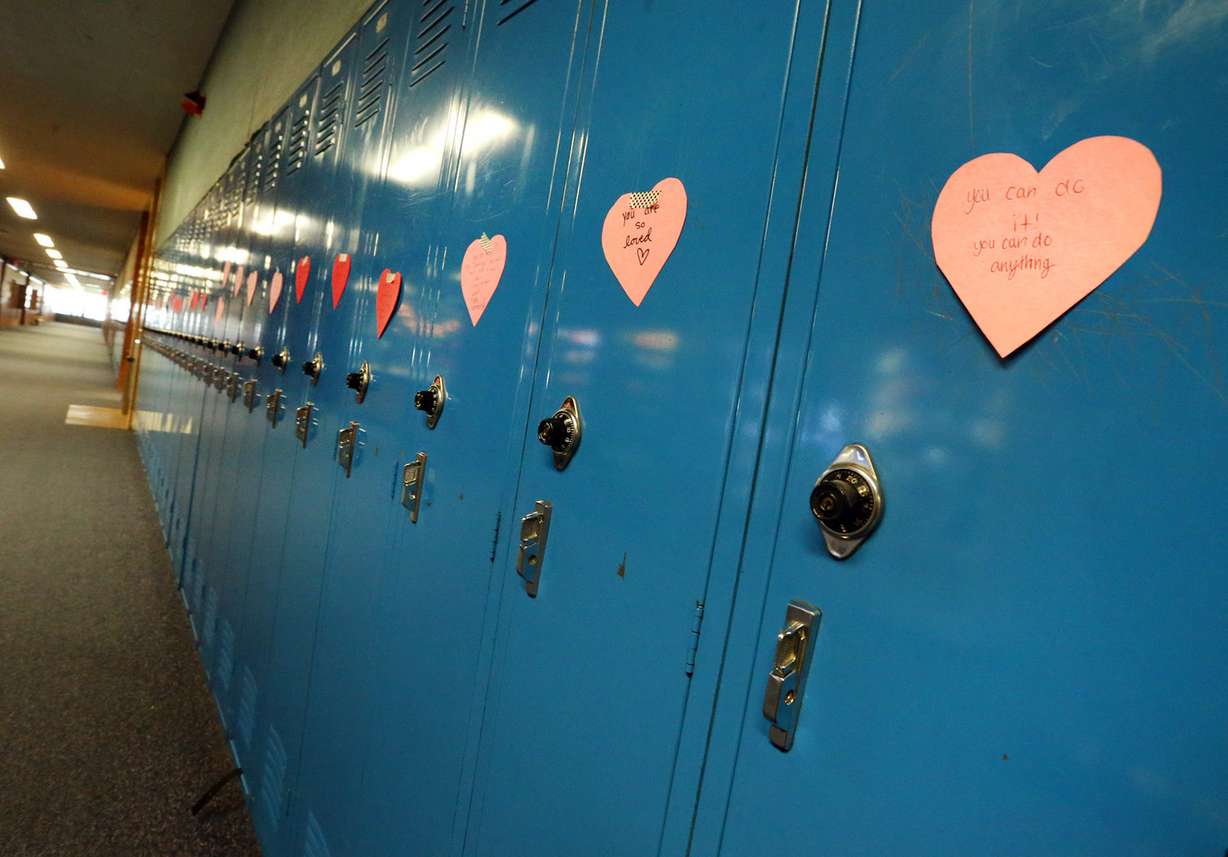 "This only come together because people have these great ideas, 'What can I do to help kids get back to normal? What can I do to show them we haven't forgotten about them?' It just speaks volume to the community," he said.
As for the classroom where the shot was fired, Williams said a number of students went into that room before school started hoping to see a hole. But the damaged ceiling tile had already been replaced before they arrived.
Attendance at the school was also "quite high" Friday, he said. Twelve crisis counselors were at the school to start the day for any students who needed to talk. Although a handful took advantage of the services available, Williams said all of the extra counselors were sent back to their regular schools after first period because they weren't needed.
As the school attempted to get back into a normal routine Friday, there were still a number of outstanding questions about the shooting, including what the boy's intentions were.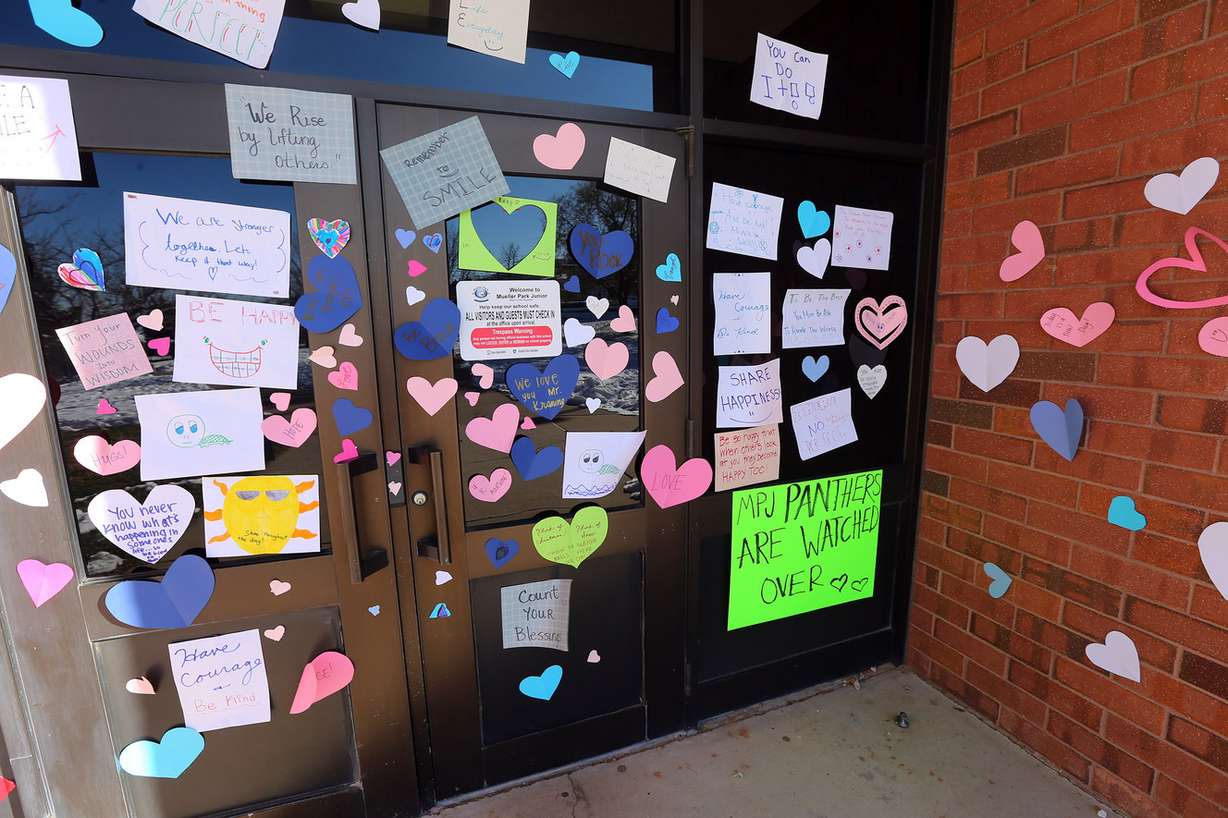 Bountiful Police Lt. Dave Edwards said detectives went through the boy's home and collected mostly "digital data and social media-type things" to analyze. Investigators were hoping to serve search warrants on the boy's phones and social media accounts Friday to determine who he had been communicating with and whether there were any signs that he was planning Thursday's incident.
Police said Friday they did not know if the boy intended to harm someone specific at the school, harm people at random, or harm himself.
"That's really what we're working on is trying to determine what his motives were, what his motive was to be there with a weapon in the first place. And secondly, what his intent was. Why was he there? What was he really intending to do had not his parents and teachers and students intervened?" Edwards said.
Related:
It was not known Friday if the classroom the boy walked into was chosen at random. That was not his first period class, Edwards said. But detectives did not know whether his friend being in the room played a role.
"We don't know if he discovered that friend by accident when he went into the classroom and if that had any impact in what eventually occurred," he said.
Police say the boy entered the classroom of 26 students armed with a 12-gauge shotgun and a .9 mm handgun. Without saying a word, he fired a round from the shotgun into the ceiling.
Police were unsure Friday when the boy put the shotgun to his neck, whether that action prompted his friend and a teacher to say, "You don't want to do this," or whether the friend said that first and then the boy put the shotgun to his neck. Edwards said both the friend and the teacher had what he called an "It's not worth it type of conversation" with the boy.
Bountiful police gave large credit to the boy's parents Thursday for being engaged in their son's life and noticing something wasn't quite right Thursday morning, and for realizing that their guns, normally locked in a safe, were missing.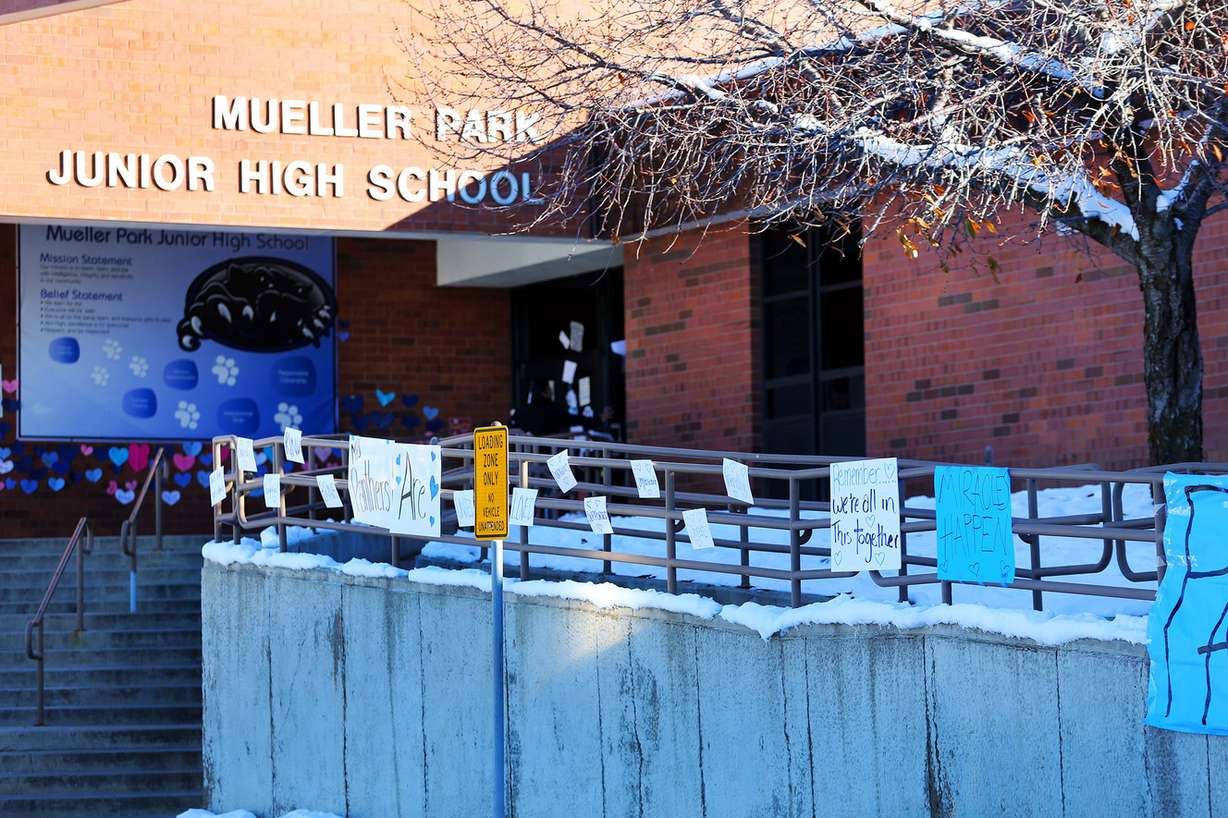 But what specific signs or behavior set off red flags for the parents and how long the parents had noticed such behavior or whether something had been building prior to the shooting was still unknown Friday.
"At this point, we don't know what led up to it," the lieutenant said.
He described the parents as "extremely distraught" on Thursday and noted that police plan to interview them more extensively at a later time.
Another unanswered question is how the boy obtained his parents' weapons.
"We don't believe he had access to that safe," Edwards said. Whether the guns were left out was not known Friday.
The parents, who live just a couple of minutes away from the school, did not call police or the school when they believed something was up with their son, he said. Instead, they went directly to the school to look for him.
×
Photos
Related stories
Most recent Utah stories