Estimated read time: 7-8 minutes
This archived news story is available only for your personal, non-commercial use. Information in the story may be outdated or superseded by additional information. Reading or replaying the story in its archived form does not constitute a republication of the story.
OGDEN — Before Evan McMullin visited Weber State University last week, all sophomore Carver Nicholas knew about the independent presidential candidate was that he was Mormon, an ex-CIA operative, and that he was gaining unheard of third-party traction in Utah.
But Thursday, after Nicholas joined about 300 Weber State students and faculty to listen to McMullin's message and story, he left feeling a bit more uplifted in a presidential race he says has left him discouraged.
Although the 21-year-old said he identifies as a conservative, he never wanted his very first presidential vote to go to a candidate like Donald Trump.
When McMullin and running mate Mindy Finn shared a prevailing message at WSU, Nicholas said it resonated with him profoundly, even though his mother has told him a vote for anyone other than Trump would be a vote for Hillary Clinton.
The message, voiced by Finn: "Clinton and Trump are not entitled to your vote."
It's a standards over strategy choice that Nicholas said he'd rather take with his vote for McMullin, even though he knows it likely won't have an impact on the national race.
Utah momentum
Applause erupted through the Weber State crowd when the CIA officer turned Goldman Sachs banker said voters don't have to settle for presidential candidates who violate what is "right, good and true," that Utahns can and should "stand up for principle."
It's a message that has captured the endorsement and votes of some Utah Republican leaders, even though they've been criticized by the GOP for not supporting the party's nominee.
"To me, it's morals and values. It's principle," said McMullin supporter Rep. Paul Ray, R-Clearfield. "Nobody should be bullied into voting for somebody they don't like. We have to stand up. I'm going to take a lot of heat for this, I get it. But at the end of the day, I'm going to feel pretty good about what I stood up for."
McMullin entered the race late, initially reluctant to become a presidential candidate but stepping in when he realized no other conservative would stand against Trump.
He hasn't gained nearly as much of a presence in other states as he has in his home state, now battleground Utah. Recent polls show he's reached a statistical three-way tie, marginally second to Trump and slightly beating Clinton.
McMullin now believes he can win Utah and become the first third-party candidate to win electoral votes since 1968. He runs his campaign as one that's focused on conservative ideals, liberty, and small government — but also one that's not disillusioned to the reality that Clinton is likely to win the election.
What's more important to him is to continue a "new conservative movement" that will not only survive Nov. 8, but also gain momentum for a better future — better choices — in another four years.
"I believe we're in the midst of a leadership crisis in this country. Our leaders are self-interested too often," McMullin said. "The time has come for a new generation of leaders."
Cynics
Critics of McMullin have opinions that range from dismissing him as an opportunist taking advantage of a struggling Trump campaign, to political conspiracy theorists who say his goal is to actually help Clinton win by stealing votes from Trump.
In an interview last week, McMullin dismissed those ideas, reiterating that he'd be happy to "block both" Clinton and Trump, but what matters most to him is starting a new conservative movement.
McMullin also laughed off an angry tweet from "Fox Business" host Lou Dobbs last weekend calling McMullin a "globalist" who is aligned with Mitt Romney as a "Mormon Mafia tool."
"A lot of people are having fun with it, and of course we are too," McMullin said of the #MormonMafia hashtag trending on Twitter following Dobbs' tweet. The McMullin campaign joked that its supporters are also members of the "Jewish, Catholic, Evangelical, Hindu, Muslim or no Mafia Mafias."
On a more serious note, McMullin acknowledged that Utah has many Mormon residents, but he's confident they're not just supporting him because he also comes from an LDS background.
"This is not just about Mormons," he said. "This is about our country. This is about the people of this country. This is about the basic truth that all men and women are created equal and that they're all endowed with the rights of life, liberty and the pursuit of happiness."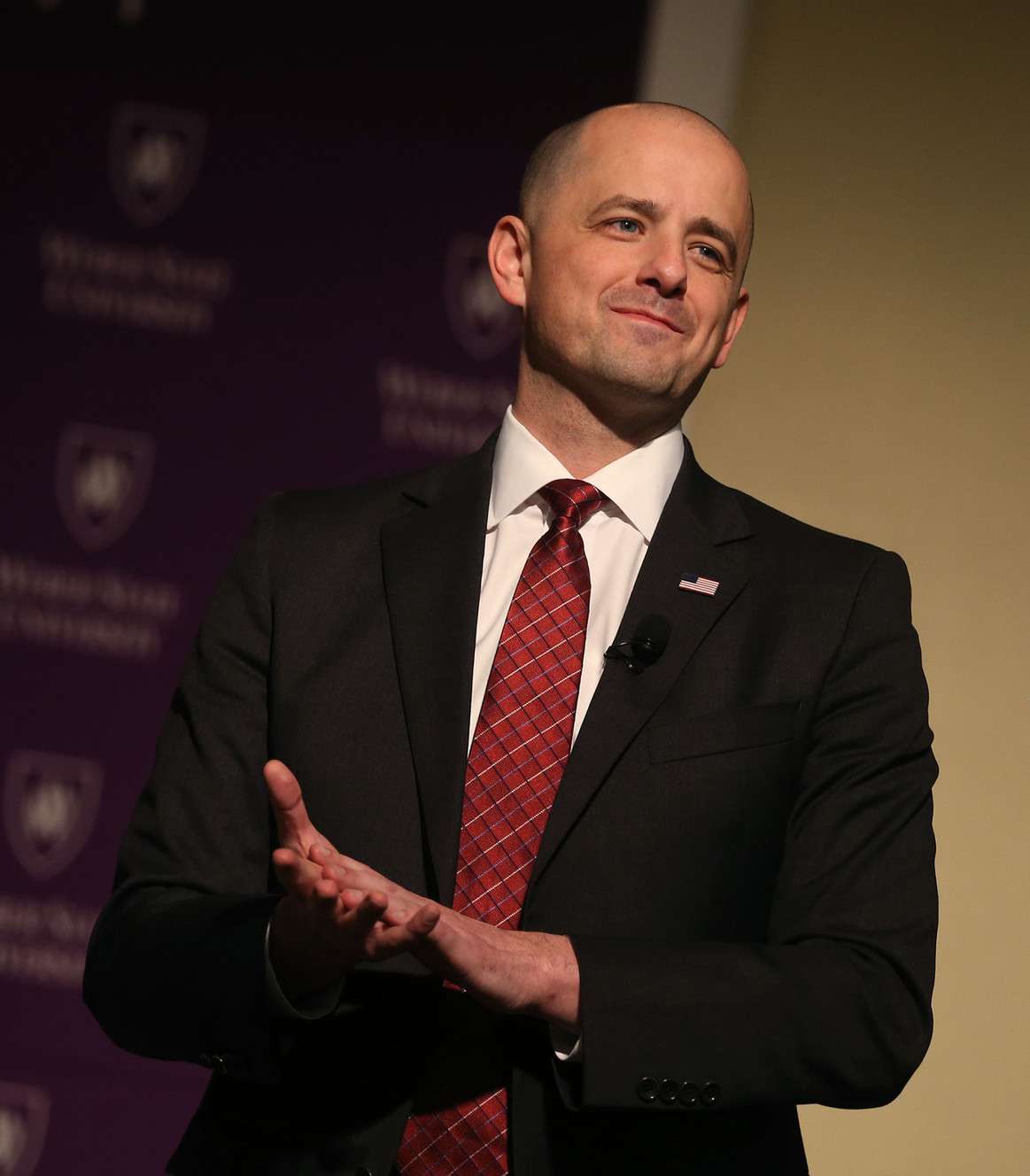 Even though top Republican leaders in Utah — including Gov. Gary Herbert — pulled their support from Trump following a wave of public outcry over the billionaire's vulgar comments about women in a 2005 video, others such as Reps. Jason Chaffetz and Chris Stewart say they'll still vote for Trump as the only realistic way to block Clinton.
GOP Chairman James Evans, who has remained a steadfast proponent for Trump, said a vote for McMullin would be a throwaway to the Democratic party.
"Republicans need to recognize that a protest vote is a vote for Hillary," Evans said.
Then there's self-described lifelong Republican Emily Ellsworth, who last week joined a Democratic news conference to say she'll be voting for a Democrat for the first time in her life, calling Clinton the only candidate qualified enough to protect and lead the country.
Even though McMullin identifies as a Republican, Ellsworth worries he doesn't have the "executive experience" needed to be president because he's never held public office.
But his supporters point to his time as chief policy director of the House Republican Conference and his man-on-the-ground leadership experience from his time with the CIA, when he served overseas in the Middle East, North Africa and South Asia, spearheading counterterrorism and intelligence operations.
Experience
"I spent 11 years handling the most sensitive and difficult national security issues," McMullin said of his time with the CIA during a recent meeting with the Deseret News and KSL editorial boards. "No one else in this race has any credibility on national security."
McMullin contends that he has better qualifications than former Secretary of State Clinton, who he said led foreign policy at a time when al-Qaida reformed into ISIS, led the country during the "reset" with Russia, and led a "terrible deal" with Iran.
When talking about his time at the CIA, McMullin predictably gives few details, but said he managed covert operations overseas, identifying people inside terrorist organizations and foreign governments to work on behalf of the U.S.
"So I managed the agent networks that discovered al-Qaida targets and personnel in the U.S., planned operations against them — either to arrest or kill them," he said.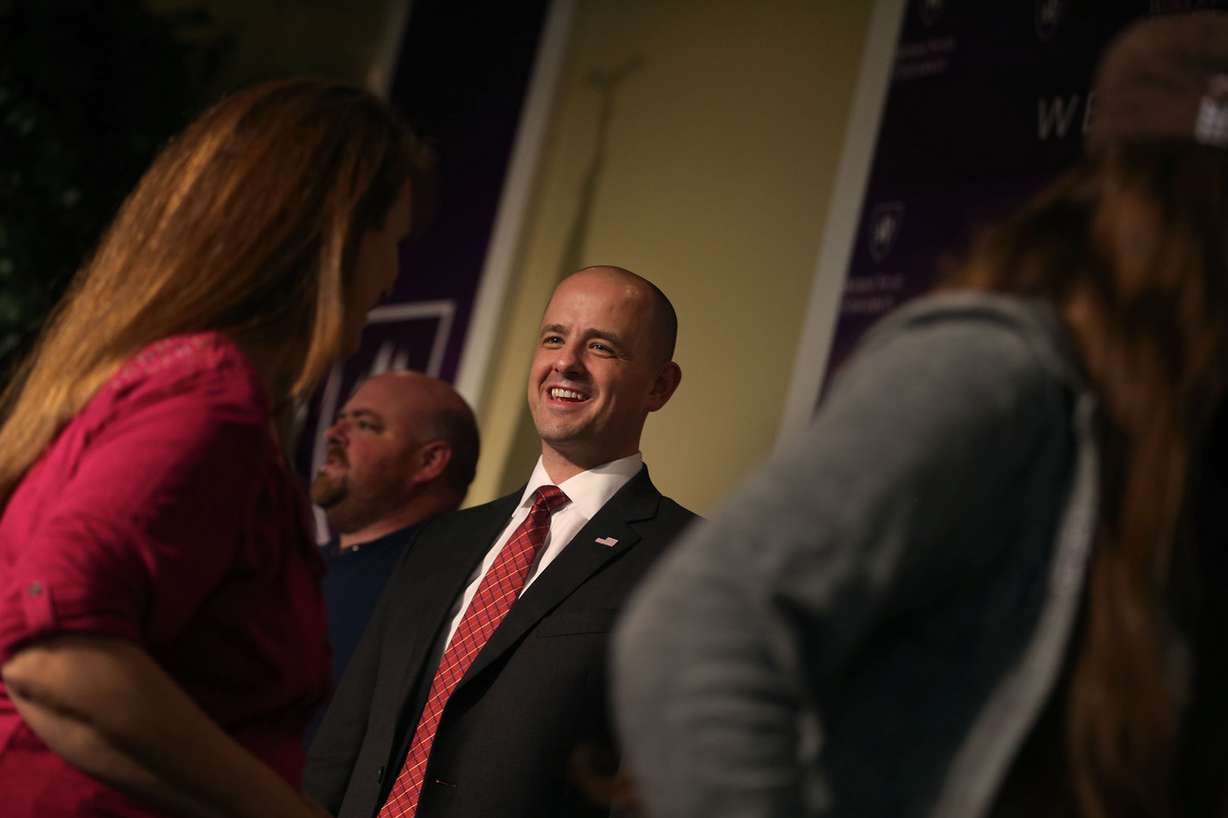 Some have questioned the legitimacy of McMullin's CIA role, but Kevin Hulbert, a former senior CIA officer who retired in 2014, says "everything he's said about his service is true."
"He served in some difficult places — and it wasn't just a weeklong trip. We're talking about years of his life when he was in harm's way or war zones," Hulbert said. "He's one of the best officers I've ever served with, and I don't say that lightly."
When McMullin completed his time with the CIA in 2011, he decided to work as an investment banker at Goldman Sachs in the Bay Area, where he worked with tech, energy, consumer, biotech and industrial companies.
In 2013, he joined the House Committee on Foreign Affairs as a senior adviser and later became the chief policy director of the House Republican Conference.
To Rep. Ray, the fact that McMullin has not served as a public official seems to be more of a qualifier than a disqualifier.
"Honestly, if you look at how screwed up Washington is right now, maybe that's a good thing," he said.
McMullin's younger brother, Neil, said the question he hears most often about the candidate is if "he's for real" — if he's really running to start a new conservative movement, or if he's running out of motivation for fame or power.
Neil McMullin said the risks actually outweigh the upsides to his brother's campaign because the candidate left his career behind to start his presidential bid.
"He truly loves his country deeply. He cares for it," Neil McMullin said. "He cares for it so much, he's willing to potentially damage his own self-interests in his life to run on principle."
×
Photos