Estimated read time: 2-3 minutes
This archived news story is available only for your personal, non-commercial use. Information in the story may be outdated or superseded by additional information. Reading or replaying the story in its archived form does not constitute a republication of the story.
A dispute over money involving an organization that provides support to those with Down syndrome has turned ugly. A group of volunteers left the state organization two years ago and withheld tens of thousands of dollars. They say they were upset with how the state organization was being managed, but now they have put the fight over the funds right in front of the children. It's a story you will see only on 5.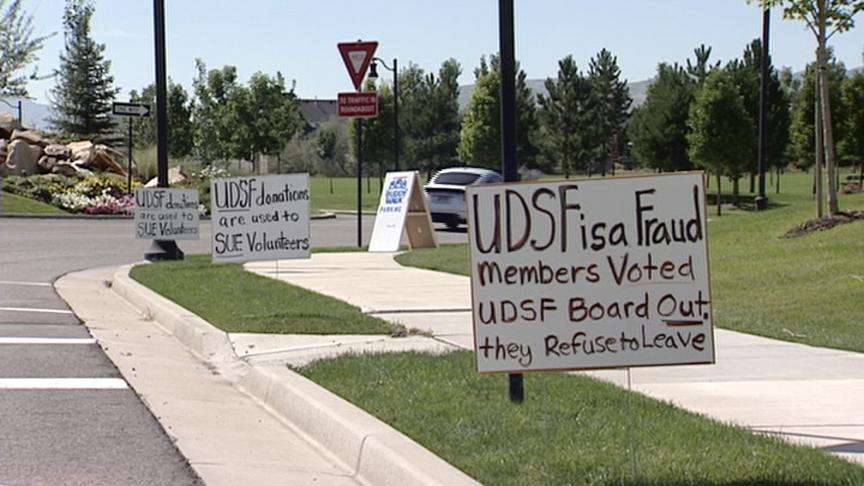 It's emotional for everyone involved because they all have children with Down syndrome. The situation boiled over yesterday when some of the former volunteers, who have a civil court judgment against them, protested at the organization's buddy walk. Now the children are caught in the middle.
The Utah Down Syndrome Foundation has been around for 31 years, and its goal is to support those with Down syndrome and their families.
Kris Cox, who was at the event, said, "We come out to several events throughout the year to mingle and meet people."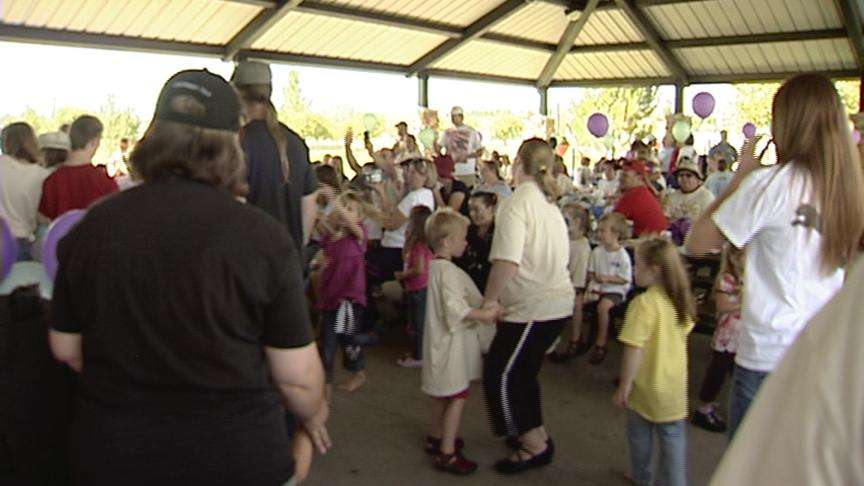 But yesterday, signs were posted at the park where the organization held its annual buddy walk fundraiser. It's a dispute that goes back a couple of years, when seven volunteers in the Salt Lake County and Utah County chapters, decided to keep the money they raised away from the state organization.
Suzie Smith, President of the Utah Down Syndrome Foundation, said, "Unfortunately, they have twisted it that we are using chapter funds to sue volunteers of the USDF, which is not true."
The seven people also refused to turn in accounting records to the state officers on how much they had collected and spent, which is required of a nonprofit organization.
"Throughout this whole ordeal, they continued to have activities and use chapter funds, even though they were ordered not to. And we have never once shut them down, we could have, but we never did, because it was for the kids," Smith said.
The state organization took the volunteers to court. A judge has ruled against those individuals who withheld the records and spent some of the money without authorization. It is said to be in the tens of thousands of dollars.
"And for them to come here to this event and protest a chapter event, not a state event, is very disheartening to me, because they are protesting with children around," Smith said.
Those who put up the protest signs and have the civil judgment against them tonight said that all of the money spent has gone directly to activities for Down syndrome children. One of them wrote in an email, "I volunteered for over six years and helped raise over $50,000 for our chapter. To be sued for doing this and for bringing joy and happiness to kids and their families is heartbreaking."
E-mail: spenrod@ksl.com
×
Most recent Utah stories