Estimated read time: 7-8 minutes
This archived news story is available only for your personal, non-commercial use. Information in the story may be outdated or superseded by additional information. Reading or replaying the story in its archived form does not constitute a republication of the story.
SALT LAKE CITY — What's your salary? Who's your chief deputy? What's your address?
Those were all questions the Salt Lake County Council directly asked embattled County Recorder Gary Ott on Tuesday — and they were all questions Ott struggled to answer.
The meeting was scheduled to review results of an audit into Ott's office that was released last week. The audit found — after months of public concern over Ott's health — that the recorder does not directly participate in the day-to-day management activities of his office and has "very little oversight or involvement."
In an attempt to address concerns that Ott could be suffering from health issues that are preventing him from effectively serving in his $180,000 taxpayer-paid position, the County Council insisted that Ott — not his deputy — answer its questions about the audit's findings.
But after Ott repeatedly struggled to answer without turning to his chief deputy, Julie Dole, for assistance, the council was not convinced that any of their concerns had been allayed.
"It was heartbreaking to watch Gary struggle to even compute what we were asking," Councilwoman Aimee Winder Newton said after the meeting. "It was heart-wrenching to watch this."
In a room full of county employees watching the meeting, some were left cringing as Ott, 64, struggled to answer the council's requests, at times rambling about an old hand injury or his lingering case of shingles.
Tuesday's meeting came less than a week after a formal complaint was submitted to the Utah Attorney General's Office calling for an investigation into Ott's well-being.
Jeremy Roberts, a man who says he's known Ott for 14 years, said he fears Ott's "failing health has made him a target for exploitation, specifically from members of his staff."
Others have accused Dole, as well as his office aide, Karmen Sanone — who has been identified by county workers, court documents and on social media as Ott's girlfriend, fiancee or wife — of taking advantage of Ott to stay in their appointed positions.
Dole and Sanone have consistently denied such allegations, but the women routinely answer on Ott's behalf — often when he is directly asked a question. The two administrators have insistently told the Deseret News that he is running the recorder's office but isn't a "detail leader."
Questioning
At the beginning of the meeting, when Councilwoman Jenny Wilson asked Ott how he'd like the meeting to proceed, Ott didn't answer. He appeared confused and looked several times at Dole, who was sitting next to him.
Dole told the council that her boss couldn't hear very well because he didn't "have his hearing aids in."
The council proceeded, raising their voices for Ott and often repeating their questions.
"Gary, we're all here today because we respect you, especially as an elected official," Councilman Sam Granato said. "We know the job you've done in the past. … But we are here as elected officials to represent those who have elected you. I feel that there is probably some manipulation going on within your office."
Granato continued: "I don't know who told you not to wear your hearing aids today, but it would be nice if you could hear us. … Your health is of utmost concern to us."
Newton passed a piece of paper to Ott with her question written out, asking why isn't he participating in his office full-time, and asking who is making the policy decisions for his office.
Ott took the paper, looked at it, but seemed confused, again looking to Dole who leaned in and began whispering in his ear.
"I don't do this very often," Ott told the council.
Granato encouraged him to answer her question, gently telling him to "relax." Ott then said, "Help me out a little bit on this." Newton asked her question again. Ott then began talking about an old injury to his hand.
Newton tried again. She asked if he was directing his office, or if Dole was directing his office.
"We work together," Ott said. The rest of his answer, however, was jumbled.
"I mean the thing is, this where we're talking about is, yeah," Ott said. "Is the things that we're working, we'll do the work. I'll continue to. The other thing is we've got our best staff. Every day of the work, this is the best place I've ever been because we know what we're doing, how to get things and make it work. And we do it as together, not Gary.
"This is about what we're working. I think it's very important, that yeah, I'll continue coming up and working and stuff because a lot of this stuff I built. I love it. And we have made wonderful stuff here. And I'm coming back. I'm doing OK."
Wilson then asked Ott who his chief deputy is.
Ott sat silent for a few seconds, then turned to Dole with a hesitant smile. Dole then leaned in and whispered in his ear: "It's Julie."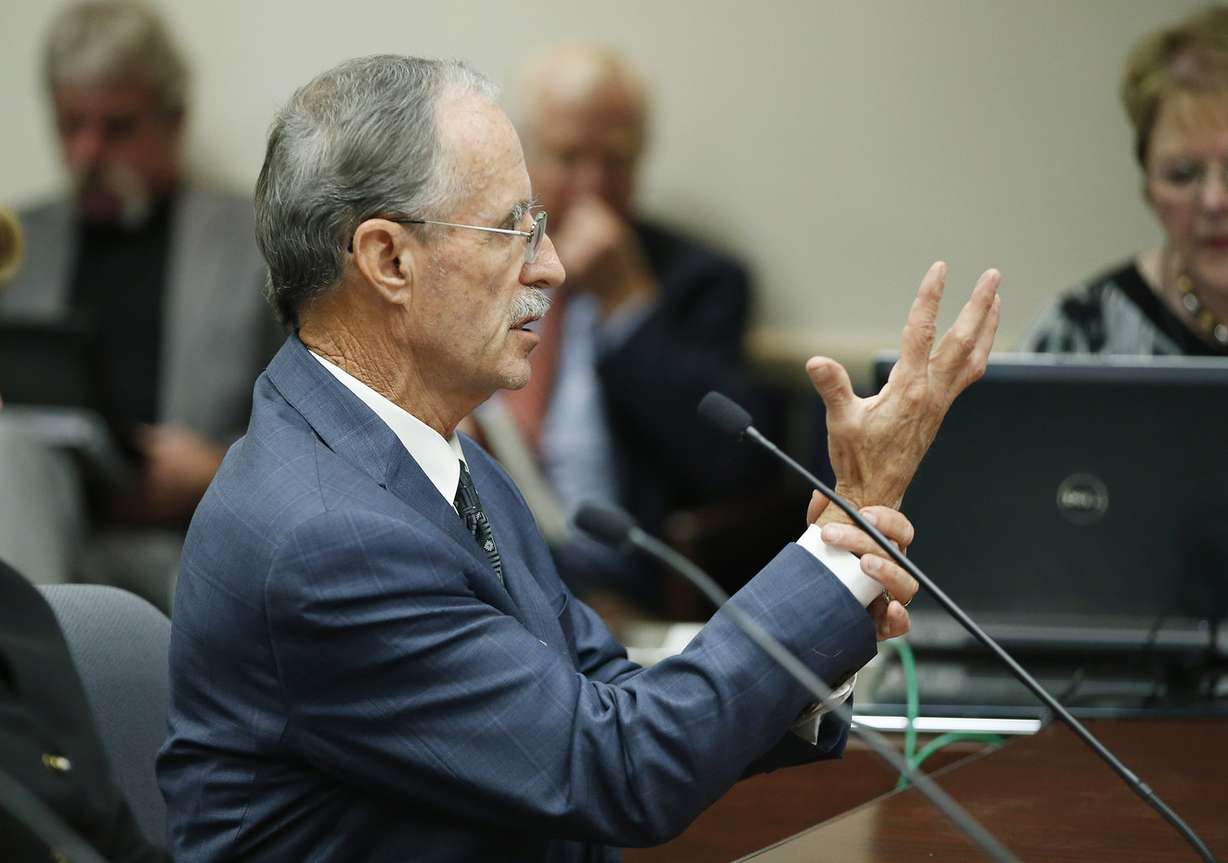 Many in the room winced.
A similar exchange occurred when Wilson asked Ott what his home address is. Wilson also asked Ott what his salary is.
"You know, that's crazy," Ott said. "I don't know on that. I get what comes up and that's fine because I'm just working with my stuff."
Wilson said Ott's work has been much appreciated, but pointed out that his salary is "much more than what most people in the county make," and she asked Ott if he believes Salt Lake County residents are receiving a fair amount of work from him based on what he's making.
"I don't know exactly what you're saying," Ott replied. Wilson asked her question again.
Dole then chimed in and said she didn't think the question was fair and accused the council of "badgering him."
Wilson tried again, and Ott said: "Well yeah, I think it's … I'm not quite sure what you're talking about."
Wilson then gave up and said the council can "move on."
What's next?
Newton called it "concerning" that Ott wasn't able to answer "basic questions," leaving the council uncertain about exactly what to do next.
"We love Gary," Newton said of Ott, who's held his position for more than 15 years and won't be up for re-election until the end of 2020. "He's provided a lot of years of service for the county, and he's a good man. I just worry that he's being manipulated, and I don't know who's really making policy decisions for his office because he couldn't answer that question."
There is no mechanism under state law to remove an elected official from office other than through an election.
Newton said, however, the council does have the power to reduce elected officials' salaries or take a public stance on whether Ott should resign. She also said the council could pursue a law change in the next legislative session to address the unusual situation.
Newton added she's not sure what the council will decide to do, but she's already started to draft a resolution on a formal council opinion, whatever that may be.
Last week, Wilson gave Ott an ultimatum: engage more in his office, or resign.
"There comes a point where the right thing to do as a council is to stand up and publicly say what we think is happening, and I think we're to that point today after seeing what happened," she said.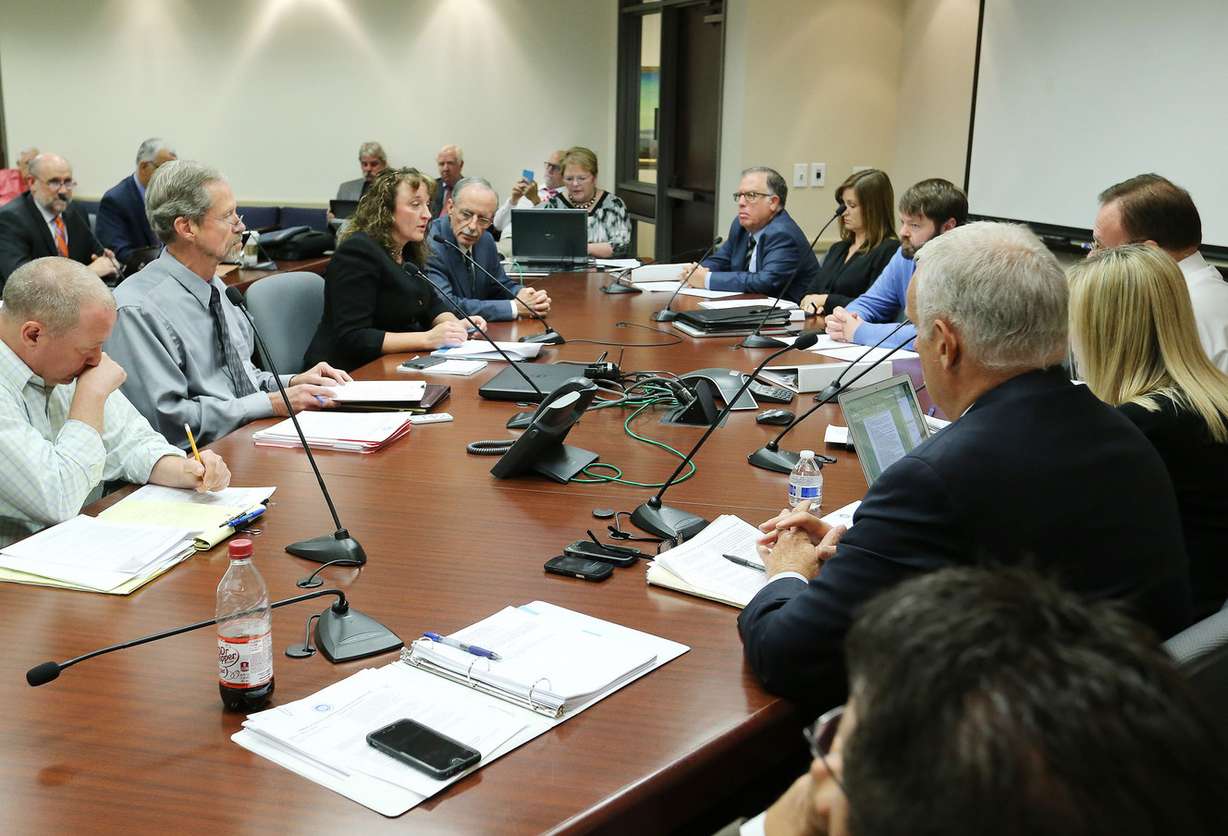 The Deseret News first raised questions over whether Ott is running his office in an investigation published in February. The investigation was sparked after a bizarre incident last winter, when police found a shivering and incoherent Ott stranded on a rural highway west of Tooele on a frigid January night.
County workers claimed that worries about Ott's health have lingered for years, even before his re-election campaign two years ago.
The council ordered the audit in April.
Dole sent a 17-page response to Auditor Scott Tingley, disputing many of his findings, most of them having to do with technical issues within the office.
With regard to the auditor's finding that Ott does not participate in the day-to-day management activities of his office, Dole wrote: "The recorder is permitted to follow his own discretion in deciding whether to delegate or micromanage staff or projects. The recorder's previous success in leading the state and the nation in advances in recorder's office technology speaks for itself."
After Tuesday's meeting, Salt Lake County District Attorney Sim Gill's eyes teared up.
"Anyone who saw what happened in there cannot but feel concern on a human level," he said.
×
Photos
Related stories
Most recent Utah stories