Estimated read time: 1-2 minutes
This archived news story is available only for your personal, non-commercial use. Information in the story may be outdated or superseded by additional information. Reading or replaying the story in its archived form does not constitute a republication of the story.
(KSL News) Personal news blended with the political when John McCain's running mate announced that her 17-year-old unmarried daughter is five months pregnant.
Utah Sen. Orrin Hatch told KSL the topic should be off limits.
"Don't you think that's pathetic to raise that [issue] -- not by you -- but that's been raised by the major media? I say it's despicable to even raise that because the daughter isn't running for anything. All families have difficulties with children, and it's something that does happen. It shouldn't be brought up," Sen. Hatch said.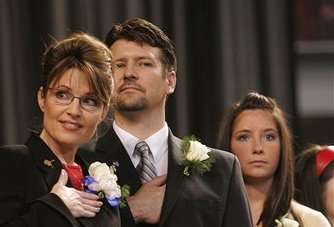 For the record, it wasn't the media that brought up the pregnancy. The news was released by the McCain campaign.
Sarah Palin said her daughter has their family's unconditional love and support. And the Obama camp today said the matter is "off the table" as a campaign issue.
Hatch was one of the speakers crossed off the program at the Republican National Convention today, due to Hurricane Gustav. He said it's a blow to Republicans to see their convention pared down.
"Well, I don't think it's helpful," Hatch said. "But on the other hand, I think they're doing the right thing. Look, we are all praying for the people in the southern part of our country who are putting up with these storms and hoping that the storms aren't as bad as they are projected to be. I think Tuesday, Wednesday and Thursday will be very good days for us. But yeah, we'd like to have this day."
×
Most recent Utah stories