Estimated read time: 5-6 minutes
This archived news story is available only for your personal, non-commercial use. Information in the story may be outdated or superseded by additional information. Reading or replaying the story in its archived form does not constitute a republication of the story.
SALT LAKE CITY — Utah has a rich tradition in the live music scene.
The Eccles Theater began testing events Wednesday and will add itself to the many venues in Utah history when it opens next month to host all kinds of events, from rock concerts to musicals and more.
Just as anywhere else, however, venues come and go — many after just a few years. For Salt Lake, some of the musical greats played in these buildings and venues that have long since gone.
There's the Terrace Ballroom, previously known as the Coconut Grove and Rainbow Randevu, that's now nothing more than a parking lot on Main Street after it was torn down in the 1980s. The venue held several hundred people and hosted all sorts of musical acts throughout the 1960s and 1970s such as Led Zeppelin, Janis Joplin, Iron Butterfly, Grateful Dead, Jefferson Airplane and countless more.
"It was a memorable place to see a concert," said Ron Bitton, curator of historical maps and newspapers for the University of Utah's Marriott Library, and who grew up attending many concerts in Salt Lake.
Since the venue was transformed into a ballroom, Bitton said it had a dance floor for main seating and a dining area that had tables.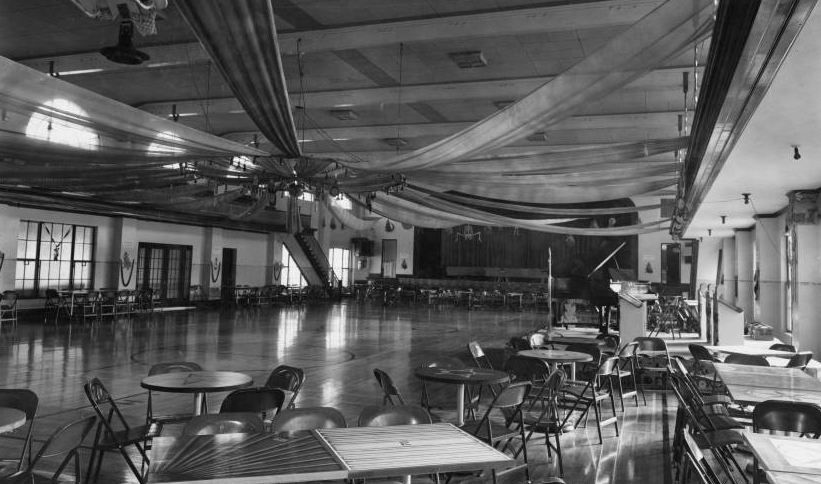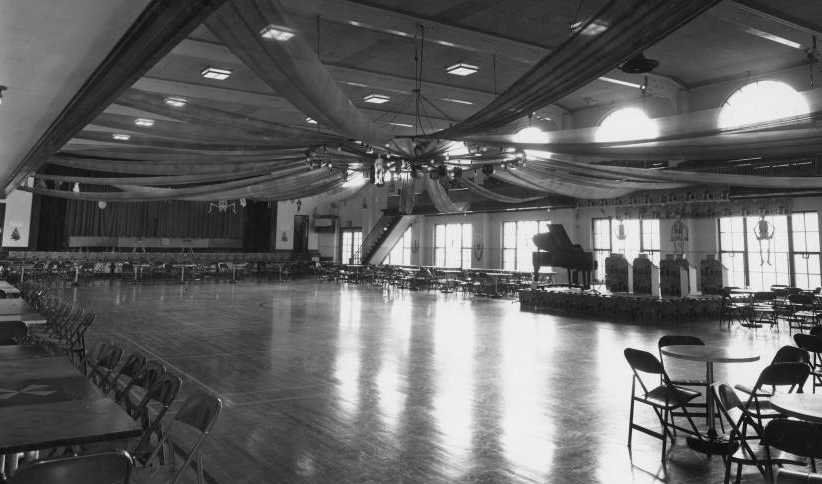 Bitton recalled a certain show in which an intoxicated guitarist stumbled around before falling into a bank of amplifiers, and later into the crowd twice while still putting together a good performance.
"It was a colorful place to see concerts," Bitton added.
The Terrace Ballroom wasn't the lone music venue, though. The old Salt Palace Arena held concerts for the particularly more popular bands. Lagoon also did the same, particularly up to the late 1960s in Farmington.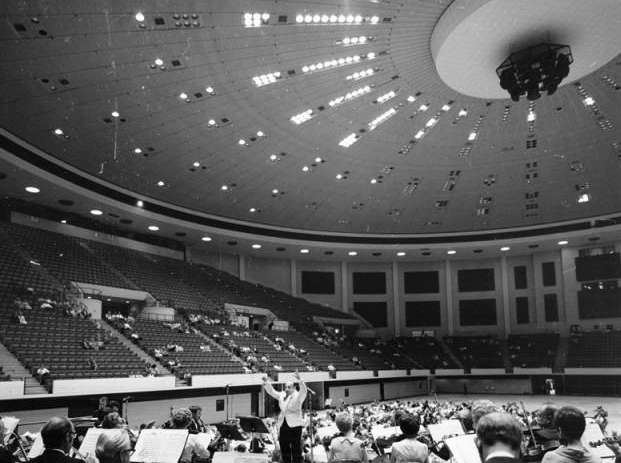 The Fairgrounds Coliseum — often referred to as the "Dirt Palace" — was popular in the late 1960s and early 1970s. The Speedway Cafe lasted for a few years in the late 1980s as a boisterous alternative stop. The Roxy was a prominent punk scene in the late 1970s.
Bitton recalls seeing U2 at an old venue called Abbey's Road during U2's first American tour in 1980. While U2 might hold household acclaim now, that wasn't exactly the case during its first trip to Salt Lake.
"At the time nobody really knew who they were. They had only one album out called 'Boy' that only got play on alternative radio stations," Bitton said. "Thanks to some really lousy advance work and the fact the club — for no very good reason was enforcing a dress code which anybody wearing punk gear wasn't allowed in — they wound up with an audience of about 40 to 45 people for that show in a hall that could fit 400 or 500."
Bitton said that low attendance made for what should have been a "disastrous" audience experience. However, U2 frontman Bono and the rest of the band put an end to that quickly.
"Eventually Bono called everybody down to the front of the stage and said 'look, we know that you don't know who we are, we don't expect people to come out just because of our name and it doesn't matter how many people we have, if you do your part, we will do ours and I promise we're going to have a great night,' — and they played themselves to death for the next two hours for maybe 45 people," Bitton recalled. "(That) has always been endeared to me. I really admired them for that."
Related:
Salt Lake also had a thriving dance club scene, especially in the 1980s and 1990s. Aaron Thatcher, who was a manager of one of those clubs, Xenon, remembered the long lines to get in.
"There were times where there were two- or three-hour lines to get into the club. It was fantastic working at it," he said. "It was nice really to see there was something in the valley that was nonsmoking, nondrinking. You could go out dancing without going to a bar."
At that time Thatcher said Xenon, The Bay, Front Page, The Broadway and the Terrace Ballroom were the go-to places for dancing in the late 1970s to mid-1980s throughout the Salt Lake valley.
Of course, much like some of the live music venues, many dance clubs met a similar fate. Xenon turned into a pharmacy store.
With as much history and memories as the venues held, many of the businesses were unable to last very long. Thatcher said it was hard for venues to make money not serving alcohol and only seeing business a few nights of the week.
Bitton theorized it had to do with zoning and booking disputes, as well as a counterculture that may have felt the business was no longer a "hip" place to be.
"I went to the Roxy when nobody knew the Roxy was there. If everyone knew the Roxy was there and it became popular, then it was just a matter of time before it was going to shut down because it was no longer a cool place to go," Bitton said. "I think that was part of it."
Whatever the reason was, the old venues of Salt Lake and elsewhere across the state live on in the photos and stories told of them.
×
Most recent Utah stories