Estimated read time: 5-6 minutes
This archived news story is available only for your personal, non-commercial use. Information in the story may be outdated or superseded by additional information. Reading or replaying the story in its archived form does not constitute a republication of the story.
SALT LAKE CITY — For many, concert posters are seen as promotional tools for locally or nationally based musicians — a simple medium to draw awareness for an upcoming performance and possibly draw in a larger audience.
While posters do serve that purpose, a visual time-capsule housed at the University of Utah's J. Willard Marriott Library shows a glimpse of how poster artistry has changed in Salt Lake City over the past 50 years in various fields, and summarizes a large portion of the community's culture.
"This is reflective of a community," said John Costa, Utah associate professor of music, about the poster collection that features everything from athletics, art, lectures and ethnic celebrations but centers around music. "This is like a visual capsule of a whole community working together to make things happen."
The poster collection began before the man currently in charge of it all, curator of historical maps and newspapers for the Marriott Library, Ron Bitton, took over the project. What began as a few hundred posters is now around 5,000 and growing, Bitton said.
"They really cover just about every aspect of life either on the campus or in the communities," he said.
While music may only cover one aspect of the collection, it presents arguably the widest range of Utah's culture through the years.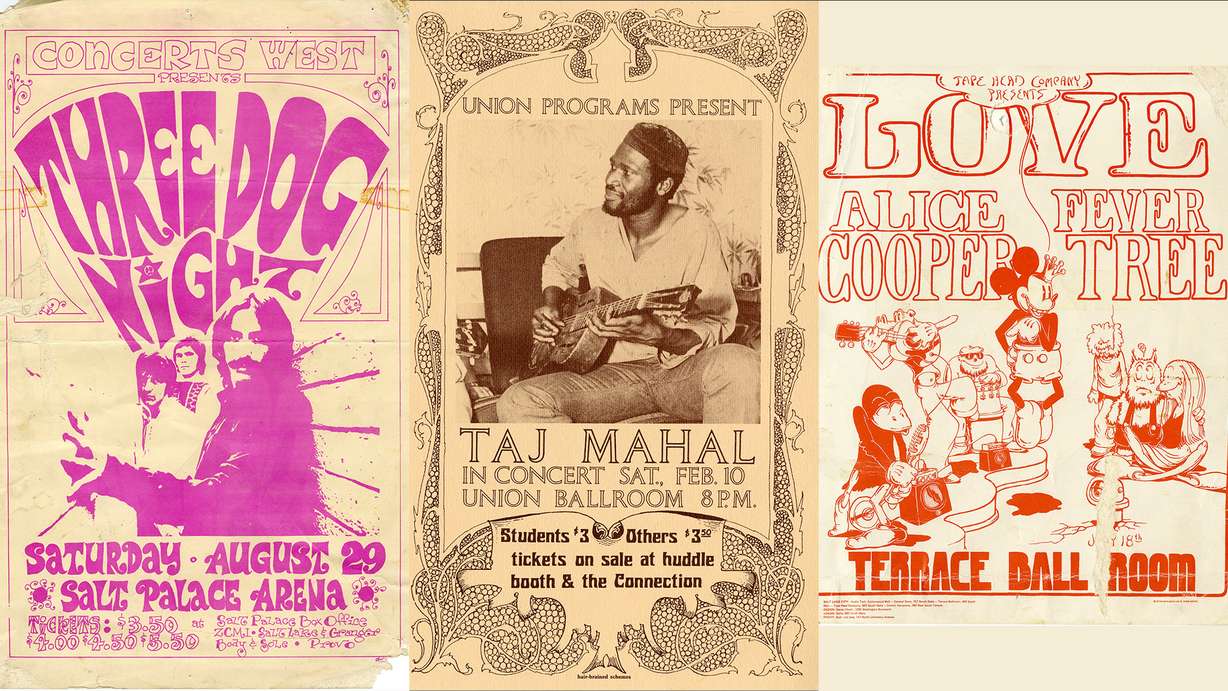 "I think this offers a unique perspective," Bitton added. "You don't really get the same picture, the same flavor for what was going on in Salt Lake as this material provides."
Bitton said many of the concert posters from the 1960s in the collection were acquired a few years ago. Several of those were created by Neil Passey, a local artist that designed a chunk of the Salt Lake concert posters at the time.
Other local artists such as Richard Taylor and Brian Jones are also featured in the collection.
"Salt Lake had a rich and distinctive graphic poster tradition at the time," Bitton said.
The collection, while dating back more than 50 years, jumps from the '60s to more recent eras based on which posters are obtainable. For example, there's a hefty amount of Leia Bell posters from the early 2000s. Bell would draw posters for each and every show while she co-owned Kilby Court downtown.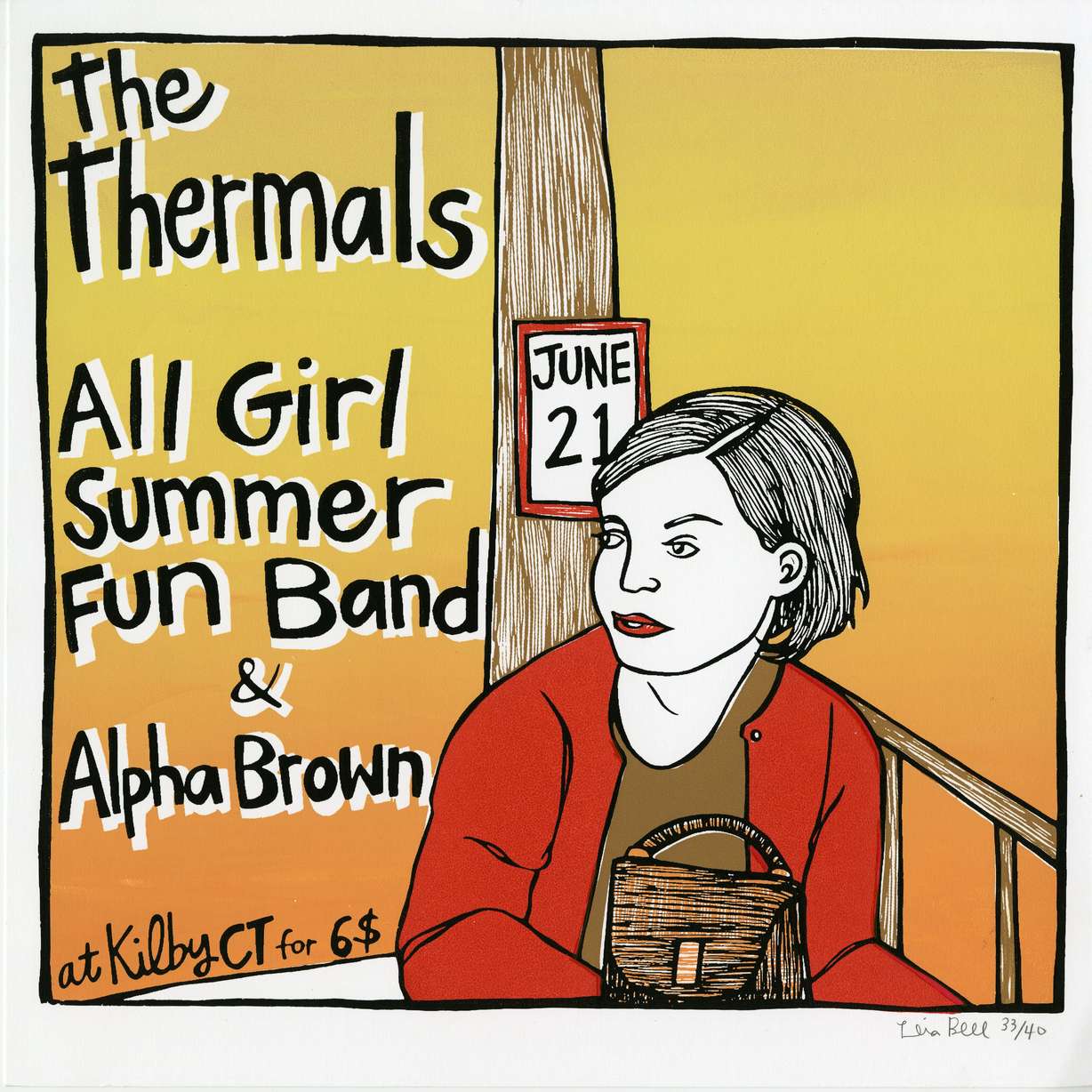 There are also posters from more recent concerts in the area in the collection's ever-growing bank of posters, creating an overall image of life now for future use.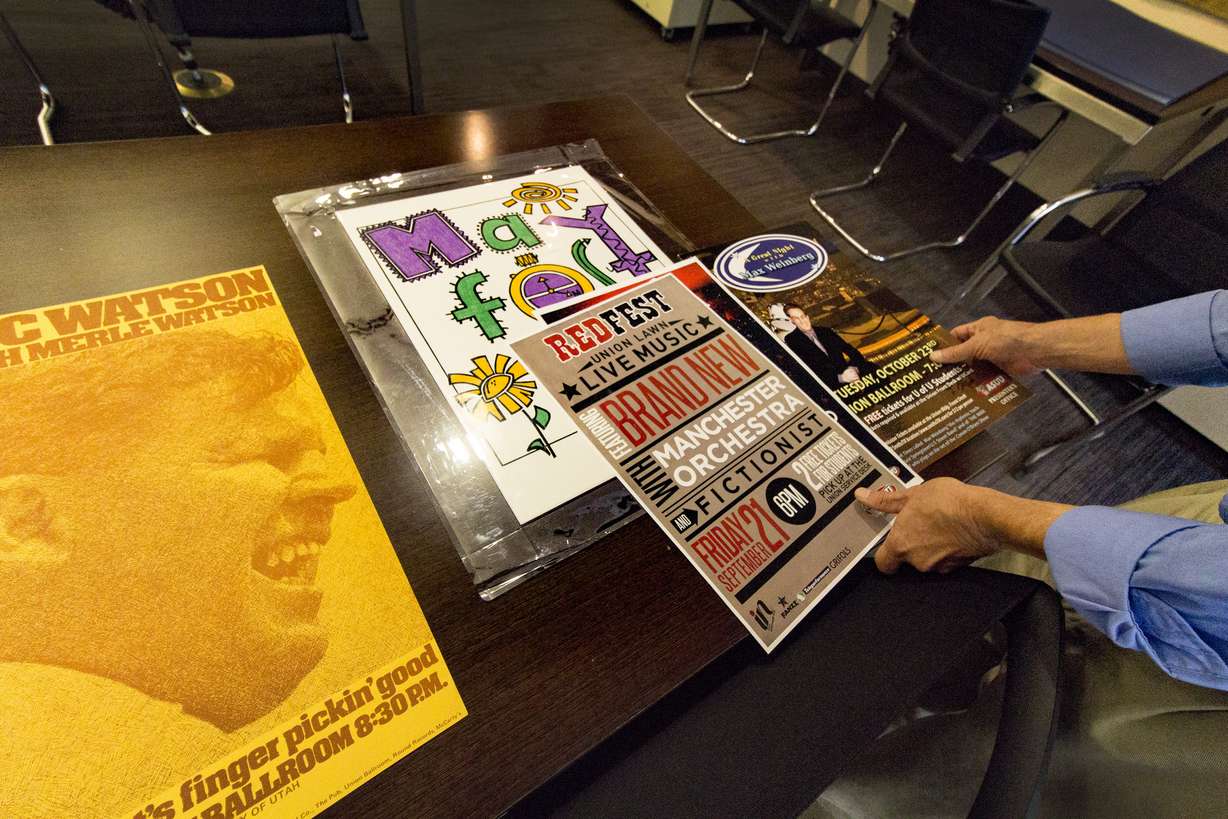 "We're not just documenting the history of old things; we want to continue to document history in 50 years or 100 years," said Julia Huddleston, archivist for Utah's Special Collections. "The posters created today for a concert that's happening this weekend are going to be really interesting cultural artifacts."
The posters contain much more than just a glimpse of who was playing in Salt Lake — a mixture of who's who in music, forgotten artists of the day and local artists — or even the handful of local venues long since shut down, such as the Terrace Ballroom.
It shows how Salt Lake's music scene banded together to promote concerts throughout the valley. Many of the posters would be collaborations between local promoters, light show designers (the ones in charge of creating wild lighting for the concerts), printers and artists.
"It was quite a scene. You had poster artists working with promoters and these promoters had their own lighting designers," he said. "You had these different people running light shows that were intertwined with these production companies that were intertwined with the poster artists, so it was all this one big local network that made it happen.
"It was a great example of the D.I.Y. ethos of a community coming together. There were no outsiders coming in promoting these things. It was all in-house so to speak."
The collection obtained also shows how artistic styles, ideas and themes come and go — often merging with the general themes or even the musical trends of the era. Costa points out that examples of the posters on file from the '60s are free-spirited and imaginative, whereas several current examples are more straightforward and generic.
Bell's posters, Huddleston interjects, is almost a lone exception to modern concert poster art on exhibit. Each on file is hand silk-screened and individually numbered — meshing with the independent vibe of the artists the posters promoted.
"None of (her) work is digital," Huddleston says, pointing at one of the examples sitting on a table in the exhibit. "This is all hand-drawn, hand-printed in a studio behind Kilby Court."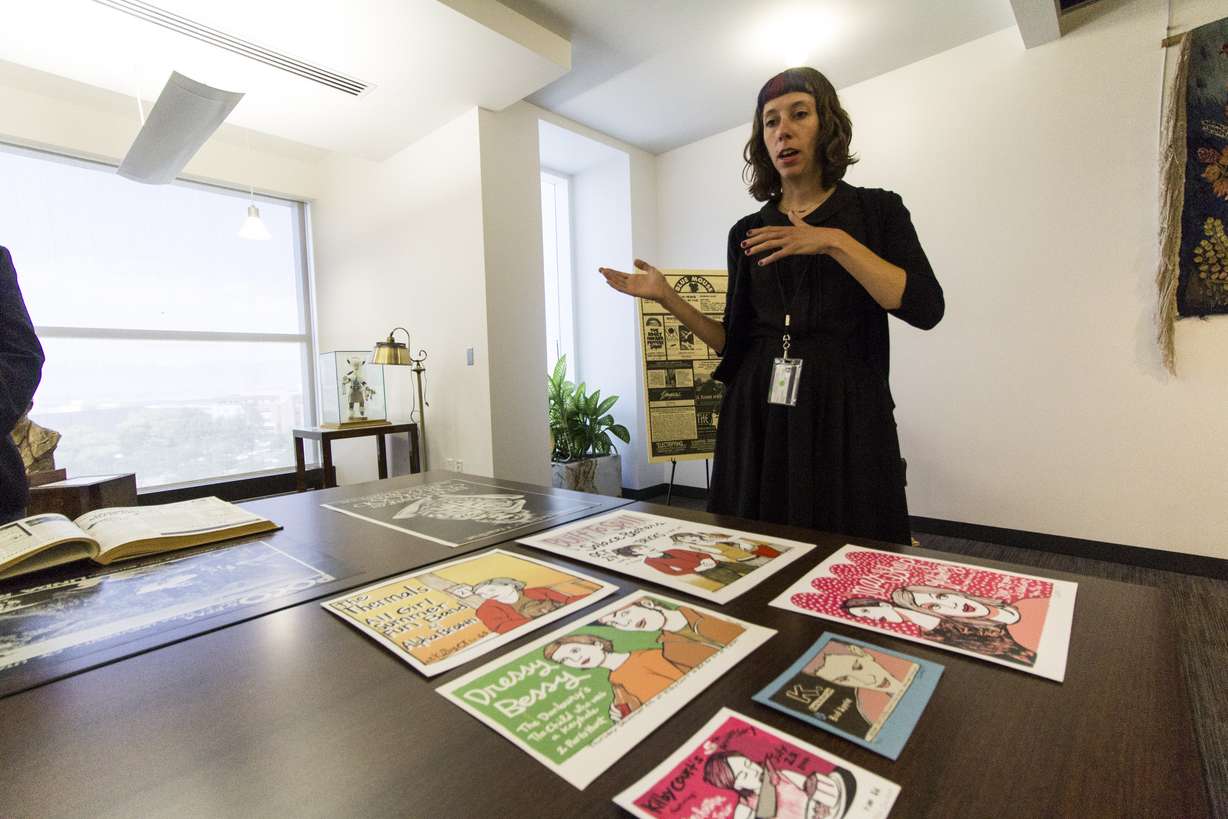 Though most of that do-it-yourself mindset has disappeared in the digital age, Huddleston said the tight-knit Salt Lake music community still exists, though mostly underground.
"It's still happening; it's still alive," she said.
There's another connection noticeable within the collection — the relationship between California and Salt Lake music communities. West Coast bands often played in Salt Lake. Some, if not most of that came from the interstate connections.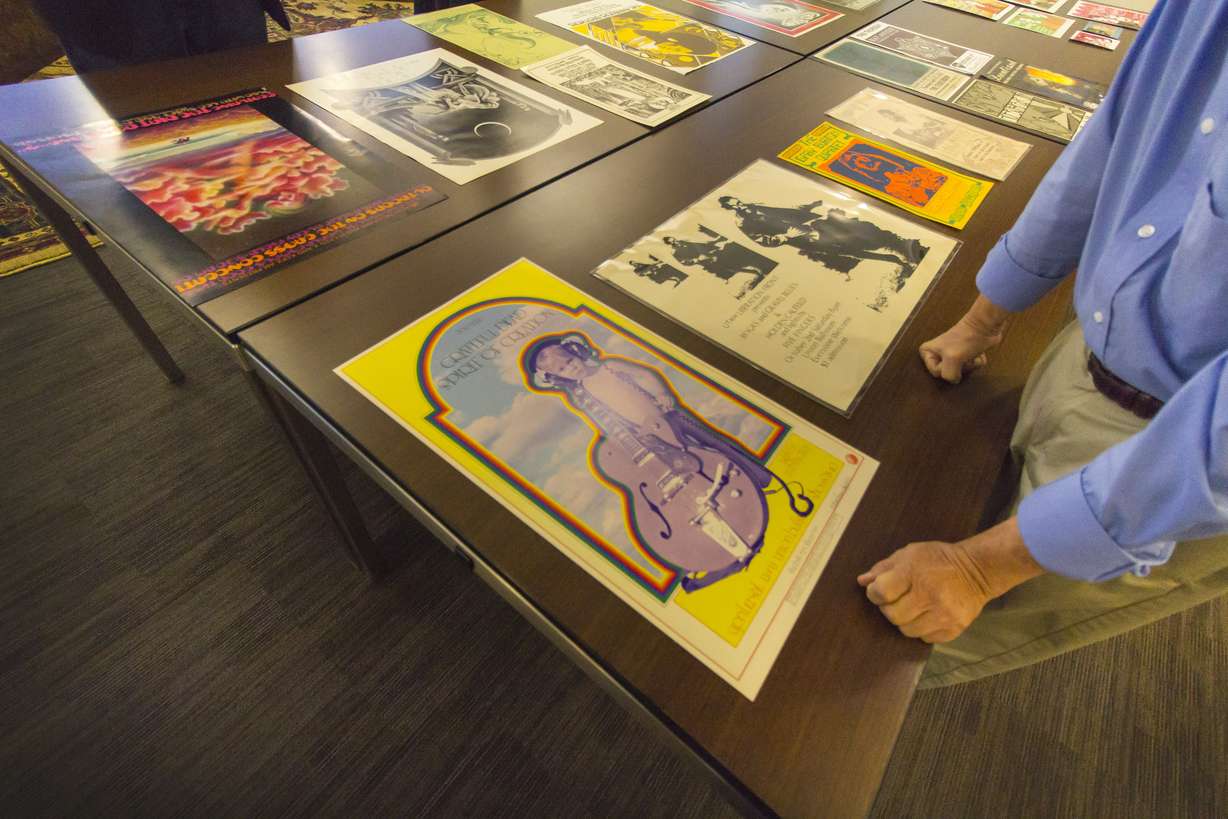 Perhaps the most famous connection there came from the Beach Boys, who wrote about Salt Lake City and had a strong connection with Lagoon.
"There was just a standard tour loop that started out of San Francisco, cut across northern Nevada, maybe hit a couple of cities in Idaho, came down to Salt Lake City as the farthest eastern stop, and then come back through to Los Angeles," Bitton said. "People played that in both directions."
Bitton hopes to get the entire 5,000-plus poster collection archived into the library's electronic archives within the next year or so — schools such as UCLA and California-Berkeley have already done that.
In the meantime, the collection actively grows to capture history now for a look back at today's culture sometime down the road.
×
Photos
Most recent Utah stories