This archived news story is available only for your personal, non-commercial use. Information in the story may be outdated or superseded by additional information. Reading or replaying the story in its archived form does not constitute a republication of the story.
SALT LAKE CITY — Flooding isn't unusual in Utah. In fact, Southern Utah felt the effects of it again this past August.
However, for Salt Lake and much of Utah, the most memorable flood not only shut down some streets for days, it turned them into rivers.
Some streets, such as State Street, were just that — aqueducts to control the problems caused by the rising water. Makeshift vehicle and pedestrian bridges were constructed to allow people to commute to work or wherever they needed to go with as minimal impact as possible.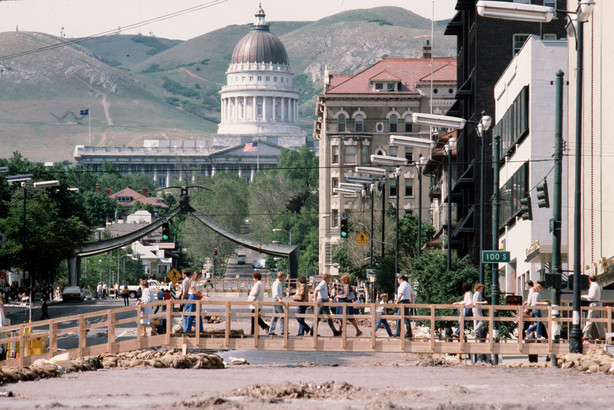 So how did the state flood this badly? Unlike floods caused by immediate heavy downpours, the 1983 flood was the result of abnormally high precipitation totals for several months and culminated into weeks of issues.
The 1981 and 1982 precipitation totals were off the charts, according to the Utah Department of History. For example, the September 1982 rain total was about 10 times higher than the average, recording a record total of 4.35 inches of rain that month.
The damp conditions lingered into the fall and winter, creating mudslides and flooded creeks in Big and Little Cottonwood canyons. In March and April 1983, more precipitation records were broken, creating hazards to the Salt Lake valley with the moisture levels exceeding capacity.
Mudslides and related issues began to cause problems throughout the area. Houses were flooded, missing or split in two, in some cases. The problems weren't just throughout Salt Lake valley, but all over Utah.
A Deseret News front page article from May 29, 1983 wasn't like the traditional above-the-fold story. It was bullet points with mini reports of where flooding was the worst. The more than a dozen bullet points ranged from throughout Salt Lake to places like Bountiful, Centerville, Levan and Pleasant Grove.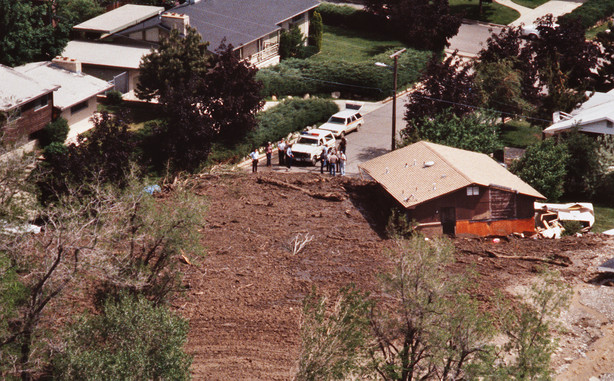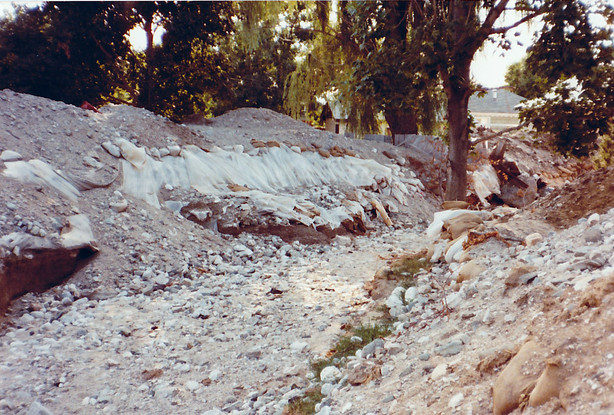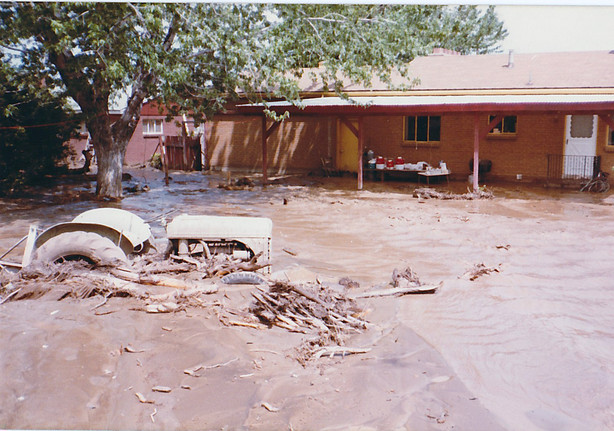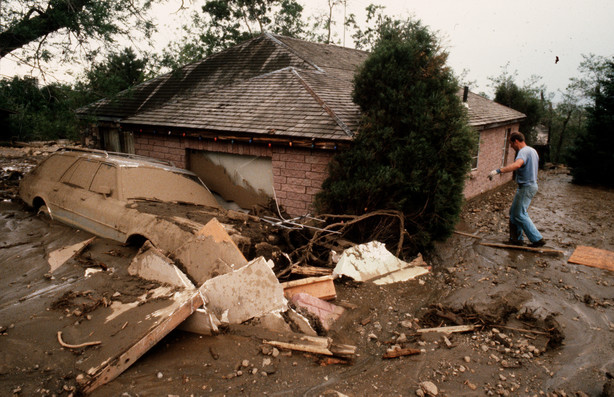 Rising water from City Creek created flooding that threatened buildings and landmarks all around Temple Square.
One way to combat the problems in Salt Lake City were to turn some streets into rivers to divert the water. State Street was one. Another was 1300 South from 600 West to the Jordan River.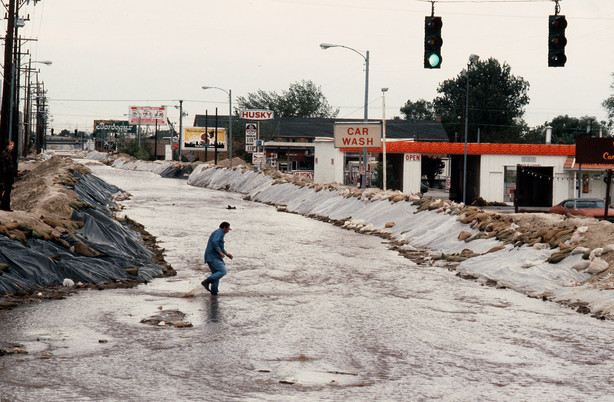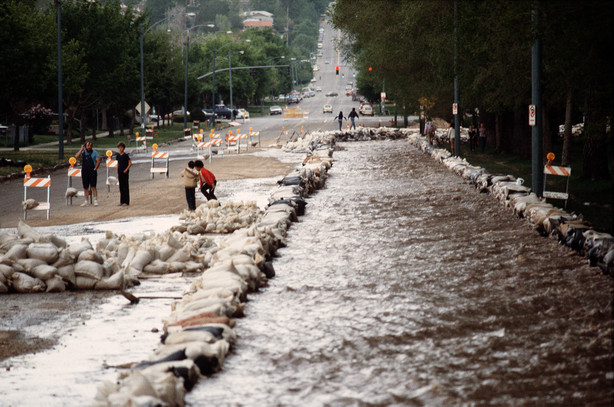 Remembered almost the most, however, wasn't the damage, but how the community rallied together. Thousands volunteered to sandbag the streets and prevent flood waters from reaching homes and businesses.
More than 300,000 sandbags were put in place during the floods, according to Salt Lake Fire Department, until the waters eventually subsided.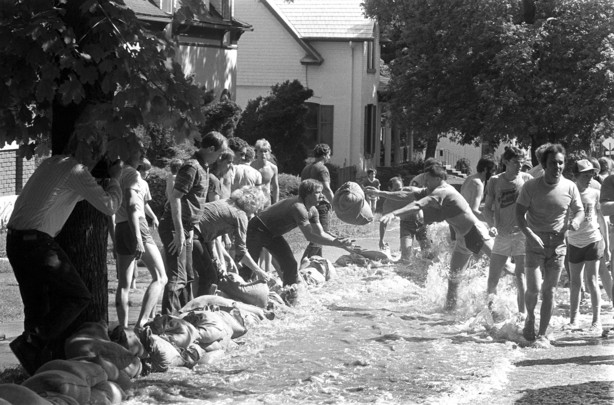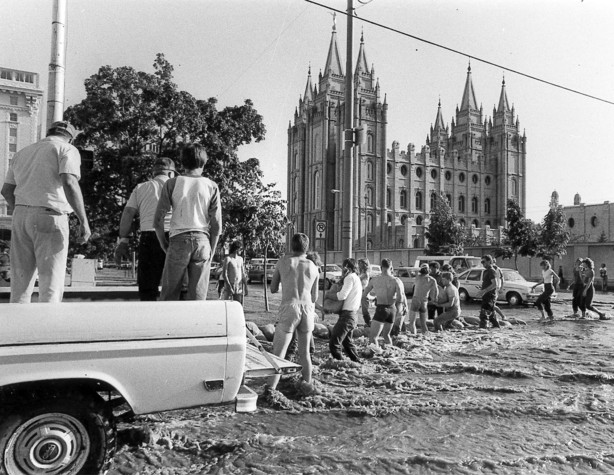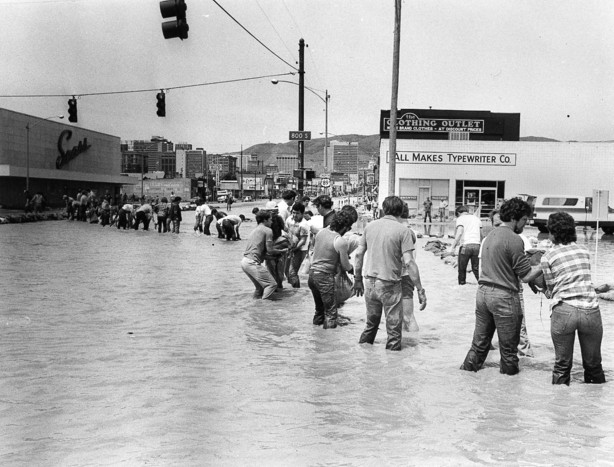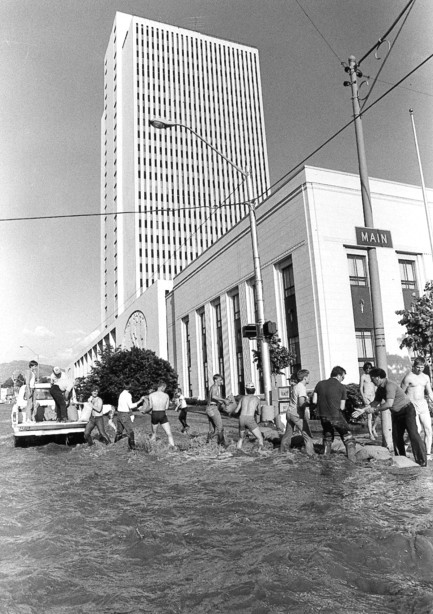 ×