Estimated read time: 2-3 minutes
This archived news story is available only for your personal, non-commercial use. Information in the story may be outdated or superseded by additional information. Reading or replaying the story in its archived form does not constitute a republication of the story.
Police have arrested a Cache County man accused of being a peeping Tom. That's not a major crime, but it's how the man got caught that makes this an unusual story.
The suspect was prowling around a house in Providence around 10 o'clock Monday night. He quickly learned that the homeowner had a gun and wasn't afraid to use it.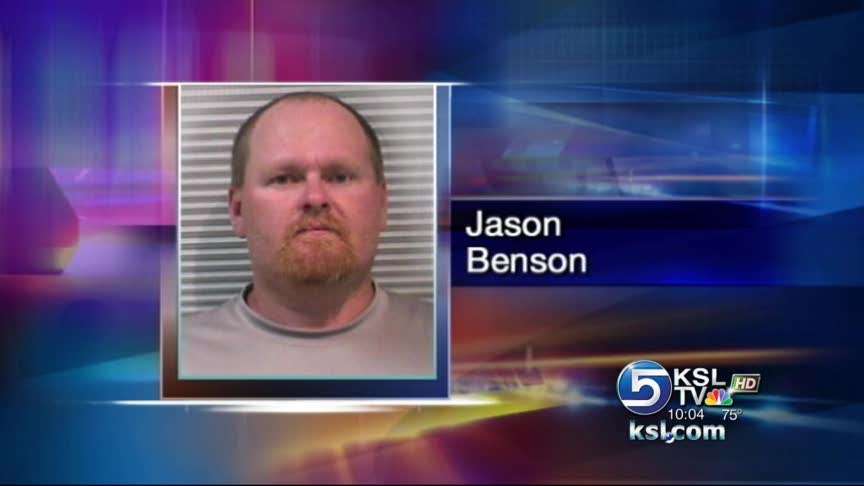 Ken Sim said, "There were just kind of some tapping sounds at the back of the house and on our back window." When Sim heard the noises outside his house Monday night, he reacted. He's been on alert ever since a neighbor reported a prowler last month.
Lurking outside was 35-year-old Jason Benson, who would soon discover he picked the wrong house. That's because Sim is a gun enthusiast. "I decided I would get in my gun safe and get my gun," Sim said.
Armed with a 9 millimeter handgun, Sim turned on the lights, opened the back door, and found Benson outside. "I didn't see him up against the window like this, but more of just backing away from the window," Sim said.
He chased Benson to the side of the house then ordered him to get down on the ground. "I don't know what he thought, but he started getting back up and coming towards me and making an excuse, and kind of almost in a threatened manner towards me, so I fired into the air," Sim said.
Sim kept Benson lying on the ground face down with his arms out and palms facing upward until police arrived.
Benson's ear and cheek prints are still visible on the window. "He's peeking through there and watching us watch TV. It's really disturbing," Sim said.
No one knows what Benson was really up to, but Sim is pretty sure prowlers will stay away after this. "You can't just let people look at you and take advantage of you like that. It's why you do things like have guns to protect your family sometimes," he said.
As this was happening, Sim's wife and neighbors called police, who arrested Benson for lewdness.
Benson's wife told us she had no idea what her husband was doing, and she feels bad that this happened.
E-mail: syi@ksl.com
×
Most recent Utah stories