Estimated read time: 4-5 minutes
This archived news story is available only for your personal, non-commercial use. Information in the story may be outdated or superseded by additional information. Reading or replaying the story in its archived form does not constitute a republication of the story.
HONG KONG (CNN) — Olympic athletes shed blood, sweat and tears for the chance to go for gold and bring their country pride once every four years.
While many developed countries expect their athletes to compete purely for the glory of victory, smaller nations shower their sportspeople with cash and other incentives in the hopes of spurring the march to medals.
Cash bonanza
The athlete walking away from Rio with the biggest paycheck for a single gold medal doesn't even come from an official country.
Taiwanese woman weightlifter Hsu Shu-ching, who competed under the banner of Chinese-Taipei, is being rewarded with $952,000 by Taiwan's Ministry of Education and the island's Olympic Committee.
Swimmer Joseph Schooling won Singapore's first-ever Olympic gold medal and also captured the hearts of his adoring countrymen. He also pocketed a cool $746,000, the prize money under Singapore's National Olympics Council program to reward athletes for medals won at the Olympics, Commonwealth, Asian and South East Asian Games.
Other countries that offer six-figure payouts to Olympic gold medalists include Indonesia, Malaysia, Thailand, Russia and host country Brazil, where a gold reportedly also earns you $250,000.
France, South Korea, Japan, China and the United States also reward medalists with money -- but on a much smaller scale. China offers about $36,000 for a gold medal win, while the United States Olympic Committee rewards gold medalists with $25,000.
Sometimes, it's not just athletes who strike gold. Some countries also recognize the contribution of coaches and reward them with bonuses when athletes end up on the podium. South Korea, India and Azerbaijan are among those that reward the coaches of gold medalists. Prize money ranges from $7,000 to $123,000.
But, don't expect to see a penny if you hail from the British Isles. Team Great Britain has won more than 50 medals in Rio, but neither the government nor the British Olympic Association are giving athletes any reward money. Why? Well, the Association says it believes athletes are motivated by their desire to represent their country and their love of sport.
It's not just about the cold, hard cash
At the other end of the spectrum is Trindad and Tobago.
When Keshorn Walcott threw a javelin 84.58 meters at the 2012 London Olympics, he set a new world record and won the country's second-ever gold medal.
Walcott got a hero's welcome when he went home.
The government declared the day of his arrival a national holiday and named a lighthouse as well as an airplane after him. He also was given $150,000 in cash, a new luxury flat and 20,000 square feet of land.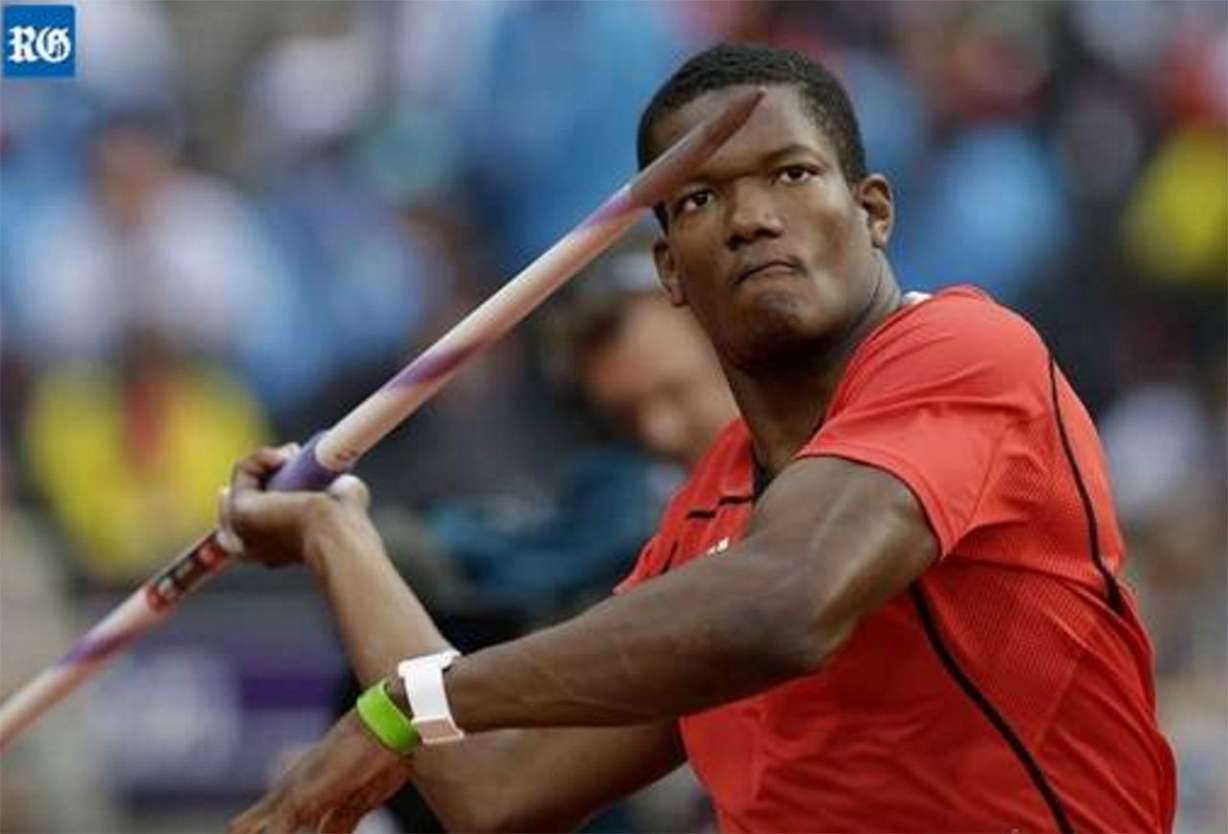 It's not just governments that shower sports stars with riches. Businesses and corporations have been keen to muscle in on the action too.
After the 2012 Games, China's golden swimmers, Sun Yang and Ye Shi-wen, were each given 1,500-square foot apartments as a gift from a local developer, according to local media.
Some of the most 'mouthwatering' incentives have come from Europe — Belarussian medalists in 2008, for example, were promised unlimited sausages by a meat producer.
Asia playing Olympic catch-up?
On the whole, though, Asian countries offer more generous cash prizes for medalists.
Stefan Szymanski, a sports management professor at University of Michigan, said many of these nations generally don't have a strong Olympics culture and sports history, as they are relative latecomers to the Games.
He said more incentives have to be provided to encourage their athletes to win medals and help these nations catch up with Western countries.
Despite that, most of these high paying Asian countries don't have medal tallies as impressive as their prize money.
"Developing Olympics culture and sports culture takes time," he said, "I anticipate Asian nations will have great success in sports in the near future."
Enjoy the rewards, but pay your taxes
The medals and bonuses may be worth a fortune, but in some countries the money does not go straight to athletes' accounts.
American medalists have to pay state and federal taxes on the prize money awarded to them by USOC. Winners of gold and silver medals will also be taxed on the value of the medals themselves -- the value of a bronze medal is too negligible to be taxed.
In Singapore, 20 percent of the cash prize medalists get has to go back to the National Sports Association for training and development.
Copyright 2016 Cable News Network. Turner Broadcasting System, Inc. All Rights Reserved.
×
Most recent Olympics stories