Estimated read time: 1-2 minutes
This archived news story is available only for your personal, non-commercial use. Information in the story may be outdated or superseded by additional information. Reading or replaying the story in its archived form does not constitute a republication of the story.
PRICE — Two people have been arrested for allegedly using a baseball bat to break windows on more than 60 vehicles, including school buses.
Price police officers received multiple reports Wednesday morning of vandalism that occurred overnight in several neighborhoods, according to a statement from the police department.
"The primary target of the vandals was sideview mirrors of vehicles parked on the street. One suspect drove down the street while the other suspect wielded a bat, breaking the mirrors as they drove by," according to Price police.
Included in that vandalism were two buses from Pinnacle Charter School that had a total of 28 windows broken, and one bus from the Carbon School District that sustained 10 broken windows, including both panels of the front windshield, police stated.
The school year for Pinnacle starts Monday. Vice Principal Zena Robinson said the school fortunately has an extra bus, so picking up and dropping off students will not be affected.
However, a smaller bus used for transporting students to school activities will be out of service for several weeks, Robinson said. School officials hope to get the buses fixed by September. A drivers education car was also damaged, she said.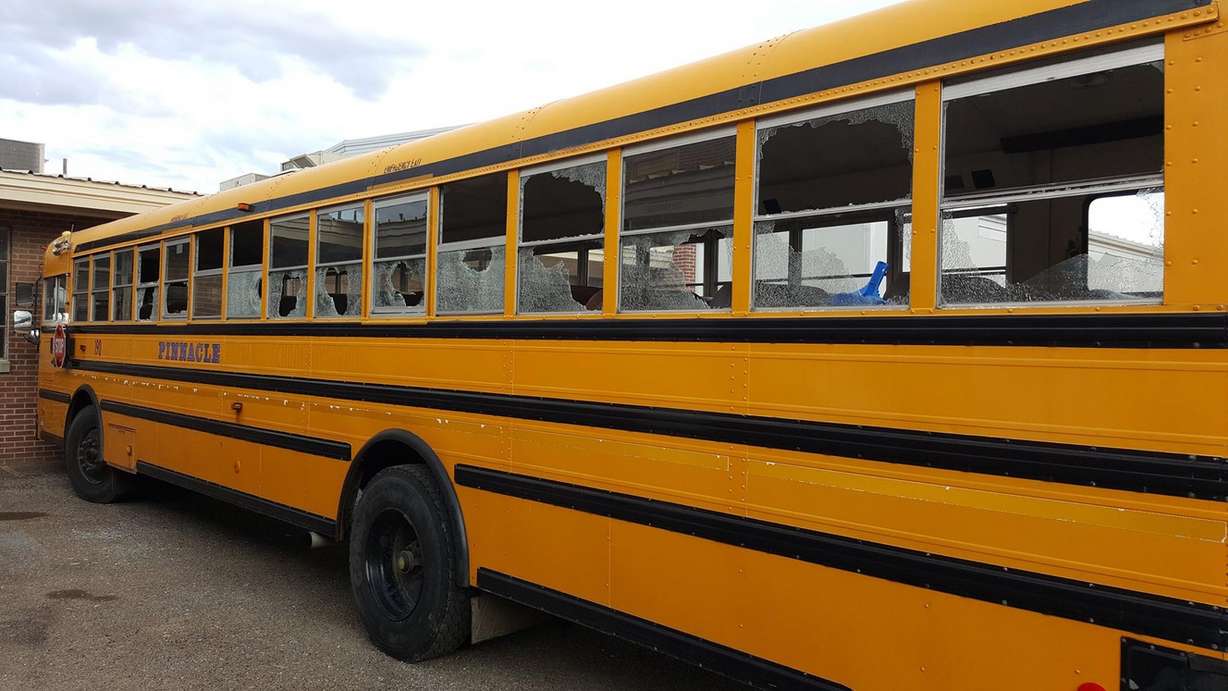 "It's just very discouraging," Robinson said.
John David Stickney, 18, of Spring Glen, and a 17-year-old boy were arrested for investigation of criminal mischief, a crime that could be charged as a second-degree felony due to the total damage estimate. The juvenile, whose name was not released by police, was booked into the Castle Valley Youth Detention facility.
In March, Stickney took a plea in abeyance to a misdemeanor charges of drug possession and possession of drug paraphernalia, meaning he pleaded guilty and the charges would be dropped if he stayed out of trouble for a year.
×
Photos
Most recent Utah stories