Estimated read time: 2-3 minutes
This archived news story is available only for your personal, non-commercial use. Information in the story may be outdated or superseded by additional information. Reading or replaying the story in its archived form does not constitute a republication of the story.
As children return to school, Mountain Star Hospitals is making a big push to control the spread of viruses and bacteria, especially the drug-resistant superbug called MRSA.
The hospital chain is taking educational programs into schools and it has set up an interactive Web site for children.
While it's not their fault, schools with close gathering places for kids are simply Petri dishes, if you will, for the growth and spread of germs. We deal with viruses and bacteria all the time, especially when school starts. But the methicillin-resistant staphlococcus aureus, or MRSA, is becoming a real problem.
Dr. Tom Kurrus, an infectious disease specialist at St. Mark's Hospital, said, "There's a new kind of MRSA out there which is a community-acquired MRSA. We always thought in the past that MRSA was a hospital-acquired organism. There's been a major jump in the community and, interestingly enough, there's now a jump from the community back into the hospital. So we're seeing two separate kinds of MRSA, one in and one out of the hospital. So the lines between the two are blurring."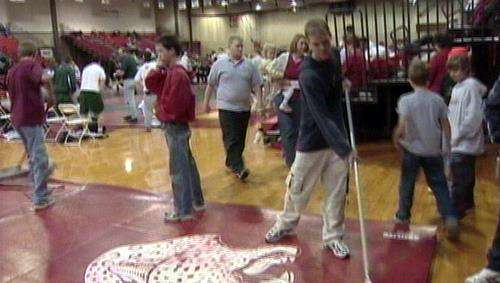 Dr. Kurrus says we need to deal with MRSA, not to the point of great anxiety, but enough to keep it in check.
"Clean Hands are Cool Hands" is part of Mountain Star's campaign this season to get kids, teachers and parents to wash their hands before eating, after working or playing, and after using a restroom. And when they say wash, they mean wash well for at least 15 seconds.
"It's hard to get that concept of 15 seconds to kids, but if you have them hum or sing the ABC song, completion of the ABC song takes about 15 second," Dr. Kurrus said.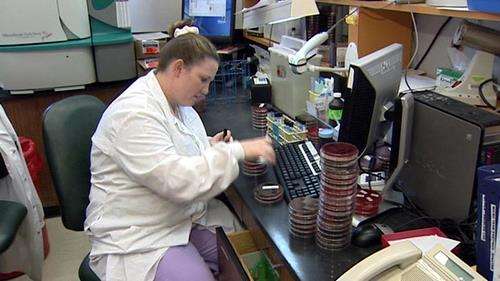 At the high school level, wrestling mats should be wiped down and sanitized after each match. Don't share hairbrushes, toothbrushes, unwrapped foods. Don't share athletic equipment, towels or uniforms.
"The San Francisco Rams football team successfully transmitted MRSA through the entire NFL. The offensive line was truly offensive and you would be amazed at the lack of hygiene, even at that level," Kurrus said.
While MRSA is the superbug, the new interactive Web site also has tips on how to reduce a child's risk of picking up a cold or the flu when those bugs arrive. Visit the link on this page for more information.
E-mail: eyeates@ksl.com
×
Related links
Most recent Utah stories