Estimated read time: 2-3 minutes
This archived news story is available only for your personal, non-commercial use. Information in the story may be outdated or superseded by additional information. Reading or replaying the story in its archived form does not constitute a republication of the story.
PROVO — A 4-month-old girl died after a DUI-related crash in Provo early Thursday morning, police said.
The baby girl, Brylee McClellan, was trapped inside a small SUV with her mother, 38-year-old Susanne McClellan, and 29-year-old Chelsea Fuller after the vehicle tipped over at about 4 a.m. at 820 N. Oakmont Lane, according to the Provo Police Department. Investigators said the SUV was the only car involved in the crash.
"The driver was intoxicated with a breath alcohol content more than twice the legal limit," a statement from the Provo Police Department reads. "No one in the car was properly restrained by either a seat belt or a car seat. While driving up the hill on Oakmont Lane, the vehicle left the roadway, struck a tree, and rolled onto its left side."
Brylee's mother was holding her in her arms on the back seat at the time of the crash, according to Provo police. Investigators said the mother and child both impacted the windshield, sustaining head and neck injuries. Fuller, the driver, reportedly had minor injuries.
The baby and two women had to be extricated from the car through a window, according to police. They said Brylee died at 8:44 a.m. at Primary Children's Hospital, where she was transported by a medical helicopter.
"Because people were not restrained, because the driver was intoxicated and significantly impaired and intoxicated, an infant died," said Provo police Sgt. Brian Taylor. "That is an entirely tragic and preventable outcome that could have been avoided a number of ways."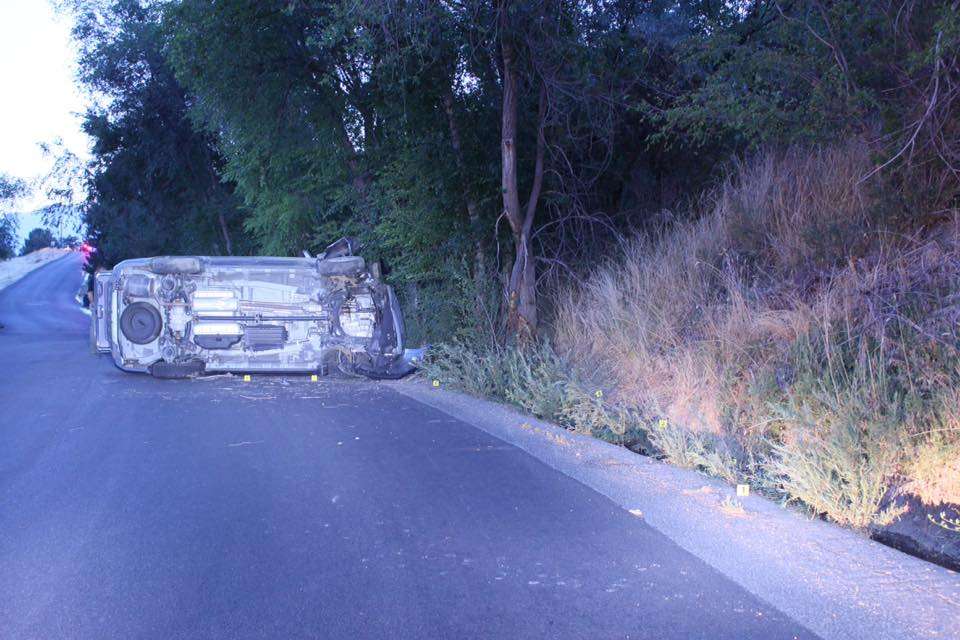 "It could've been avoided by just refusing to get into a car while that driver was intoxicated," he continued. "It likely could've been avoided by putting that infant in an appropriate child safety restraint or child seat. And the law requires each of those things. There's just no excuse for taking risks with anyone's life."
Police said Fuller is a friend of Susanne McClellan. Fuller was arrested and booked into the Utah County Jail on suspicion of second-degree felony automobile homicide, third-degree felony DUI, failure to wear a seat belt and use a restraining device for a child, and failure to maintain a lane.
Police said the Utah County Attorney's Office is considering pressing a charge of reckless endangerment against Brylee's mother.
Contributing: Marc Giauque
---
Contact the author at ncrofts@ksl.com or find her on Twitter.
×
Photos
Most recent Utah stories