This archived news story is available only for your personal, non-commercial use. Information in the story may be outdated or superseded by additional information. Reading or replaying the story in its archived form does not constitute a republication of the story.
PROVO — Running is a love/hate relationship for many. Some hate the exercise, but love the results they see in their health from doing the cardio. On Sept. 3, there will be an extra incentive to run. Local company Treasure Canyon will be hosting its "10K for $10K" hunt.
Treasure Canyon creates modern-day treasure hunts combined with fitness, adventure, and the outdoors.
"We provide incentives for people to get out and go on adventures with cash or sponsor prizes," Jon Cheney, CEO and founder of Treasure Canyon said. "People that come out are having a really good time. The experience of finding the treasure or even if you don't find the treasure, you're solving clues and getting out in nature and going on adventures."
The company has been doing monthly treasure hunts in different canyons throughout the state since February. The $10,000 grand prize for the September treasure hunt will be the largest payday the company has had for any hunt this year.
Participants in the Provo Canyon main event will follow nine clues that will lead them to a treasure chest with the $10,000 grand prize. Contestants will be required to run and hike over 10 kilometers, while at the same time, using their brain to figure out the various clues.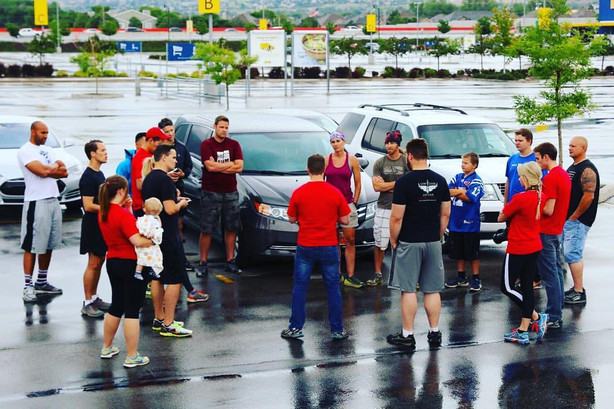 "A lot of the clues are not necessarily riddles that are really difficult," Cheney said. "They're more like code breaking and searching for things."
To attend the treasure hunt, people can sign up on the Treasure Canyon website. Signup costs $50. The event starts at 8 a.m. and will take roughly between 2.5 to four hours to complete.
Cheney said the location was chosen because of Provo Canyon's logistics.
"Most canyons have terrible cellphone signal," Cheney said. "Provo Canyon is the only one around that can handle 3,000 people going in to look for treasure. Any other canyon would be very congested."
Treasure Canyon has big plans for the short and long term future. First, Cheney said they want to expand and do races in other states. They're currently creating an app similar to Pokemon Go, combining augmented reality and treasure hunting.
"Early next year, we will be able to drop treasure anywhere, and people can find it and win real money," Cheney said.
He said their end goal is to build the Treasure Canyon Adventure Center, which will be similar to the U.S. National Whitewater Center in North Carolina.
"This adventure center will have a man-made, self-contained river, zip lining, ropes courses, rock climbing and mountain biking," Cheney said.
He said the positive impact on previous contestant's lives is very rewarding for the company.
"I think it's really cool to see what getting out and going on an adventure can do for somebody," Cheney said.
×
Photos