Estimated read time: 2-3 minutes
This archived news story is available only for your personal, non-commercial use. Information in the story may be outdated or superseded by additional information. Reading or replaying the story in its archived form does not constitute a republication of the story.
A Salt Lake City man was critically injured when an alleged drunk driver plowed into his wheelchair. The man's wife was pushing him across the street last night when the crash happened.
Riding the bus is part of George and Louise Fernandez's routine. They get off at a bus stop and walk across the street to their room at a motel. But last night, they got in the way of a woman who, police say, was driving drunk.
Traffic moves fast on North Temple. At night, it may not be as busy, but the marks on the road prove it's still dangerous. Around 10:30 last night, a driver heading west, hit 56-year-old George Fernandez, who was crossing the street in his wheelchair.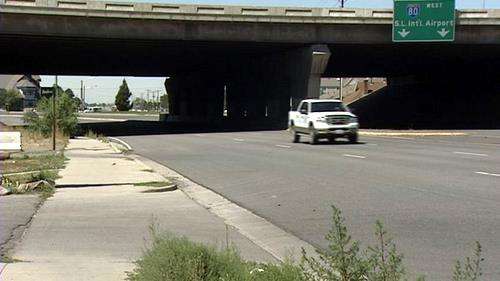 The man's wife saw it all. She said, "And she was going too fast, and she knocked him off of his wheelchair."
Police say Jill Collier was behind the wheel of the car. Jail documents say officers could smell alcohol on Collier's breath, and she failed every field sobriety test. A test revealed her blood alcohol level to be .142, almost twice the legal limit.
In addition to that, Collier may have not been able to see well. Jail documents also say she's required to wear corrective lenses but wasn't.
Tahmos Hoffman is the victim's next door neighbor. He saw the crash too. "It's pretty heartbreaking for just them going, and they don't do anything wrong to anybody else," he said.
Police say the couple were not in a crosswalk. They had just gotten off a bus, and were crossing the street to get to their motel room.
Police say cases like this show why pedestrians need to do their part to stay safe.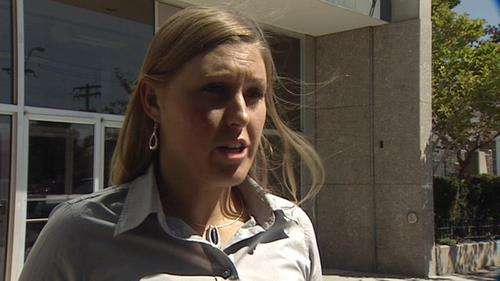 Salt Lake Police Department spokesman Jordan Smith said, "This just serves as a great reminder for all pedestrians that you always need to be aware of impaired or distracted drivers, and just because you're a pedestrian doesn't mean you're automatically safe."
Police arrested the driver for class A DUI, negligent collision and other traffic violations. As for the victim, he was taken to the hospital in critical condition. His wife says he has broken bones but is expected to recover.
E-mail: syi@ksl.com
×
Most recent Utah stories