Estimated read time: 3-4 minutes
This archived news story is available only for your personal, non-commercial use. Information in the story may be outdated or superseded by additional information. Reading or replaying the story in its archived form does not constitute a republication of the story.
MURRAY — World-renowned Irish sculptors built a replica of Utah's Delicate Arch and a beehive to raise awareness about sugar overconsumption in the state.
The sugar cube sculptures were featured Monday as part of the national Know Your Sugar tour at Intermountain Medical Center, 5121 S. Cottonwood St.
The sculptures were added to a 10-by-10-foot exhibit depicting popular landmarks throughout the country. From New Orleans to San Diego, the Know Your Sugar tour will reach 12 cities across 3,384 miles by mid-August.
The World Health Organization recommends that the average person consumes 6 teaspoons (24 grams) of sugar or fewer per day. But according to Jennifer Abernathy, clinical dietitian at Intermountain Medical Center, the average adult is consuming an average of 20 teaspoons of sugar per day.
Funded by Abbott Diabetes Care, Irish sculptors Brendan Jamison and Mark Revels are spreading awareness of such statistics, as well as the risk of diabetes, at hospitals, summer camps and event centers throughout the country.
The Irish sculptors use a large RV as a mobile art studio, where they create sculptures for upcoming locations. Some of the sculptures can take up to two weeks to complete.
Jamison and Revels are the only known sugar cube sculptors in the world. The two use specially made carving tools to shape individual sugar cubes and then use an adhesive to combine the cubes into the desired shape for the sculpture.
Jamison said using sugar for a sculpting material is "quite magical" and "fairytale-like."
"Whenever you have light shining on it, all the sugar crystals sparkle on the surface like a diamond necklace," he said.
Jamison said he is excited to be doing artwork that can be a "catalyst for a social change."
Abernathy said maintaining a healthy weight will "go a long way to help prevent diabetes."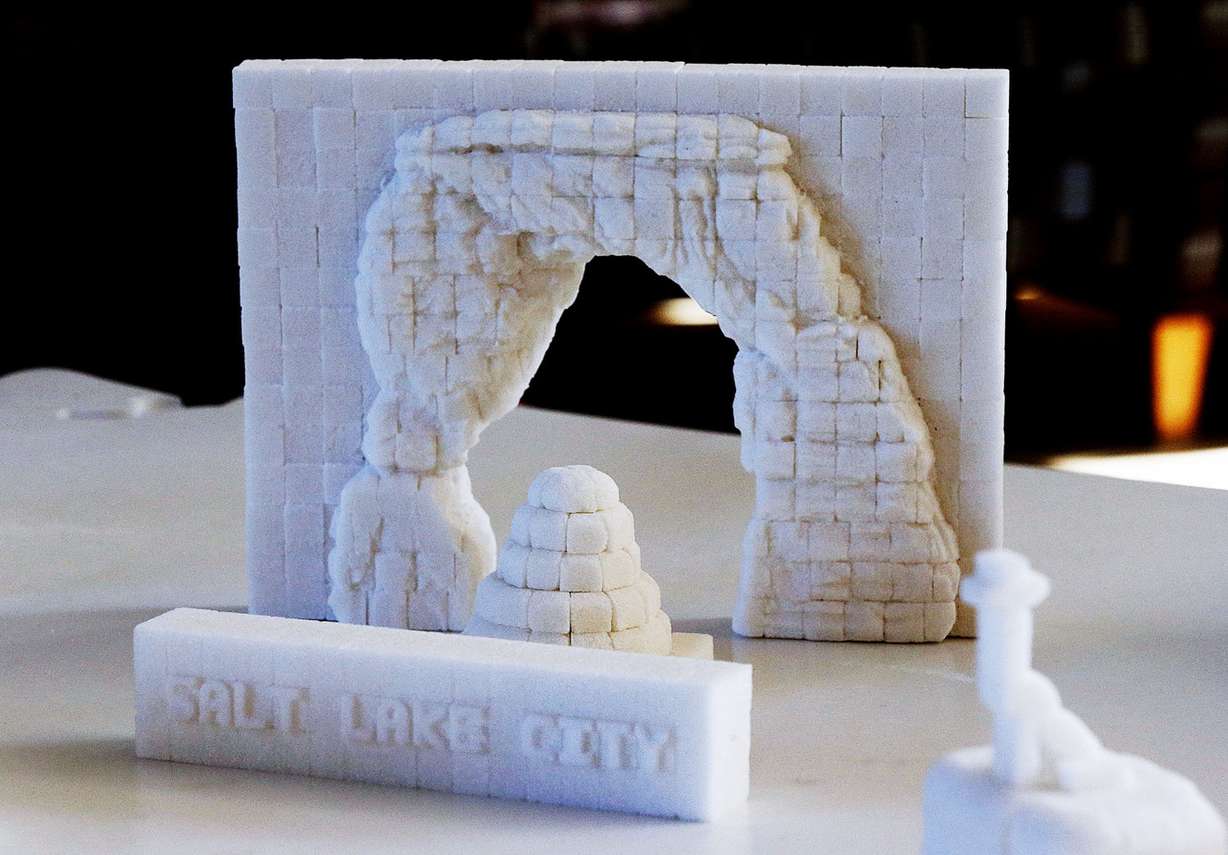 There are a lot of hidden sugars that sneak into foods most people don't expect, Abernathy said. Condiments, bread, granola bars, flavored yogurt and protein bars often contain large amounts of sugar.
"Check your labels. Become familiar with the ingredients in your food so you can be aware of those things," she said.
Repetitive high sugar intake causes an increased insulin response in the body, which leads to weight gain, Abernathy said. The Centers for Disease Control and Prevention reported that increased weight, especially obesity, can cause Type 2 diabetes.
The CDC recommends that adults eat a "moderate diet" and participate in 150 minutes of exercise per week to help avoid the onset of Type 2 diabetes.
"It's something that's very, very close to our hearts," said Jamison, whose father has struggled with diabetes over the past 10 years. Revels' grandmother died from diabetes, which he said has inspired him and his family to work hard to maintain a healthy diet and exercise.
Revels said he hopes the Know Your Sugar tour will cause a "ripple effect," spreading awareness about sugar's negative effects from family to family.
×
Photos
Most recent Utah stories