Estimated read time: 2-3 minutes
This archived news story is available only for your personal, non-commercial use. Information in the story may be outdated or superseded by additional information. Reading or replaying the story in its archived form does not constitute a republication of the story.
SALT LAKE CITY — A handful of protestors took to downtown Monday to demand the resignation of Salt Lake County District Attorney Sim Gill in light of his decision not to release police body-camera footage from an officer-involved shooting of a teenager earlier this year.
The 10 or so protestors from Utah Against Police Brutality, who gathered in front of Broadway Centre on 300 South and chanted for Gill to resign, said the American Civil Liberty Union's request for footage from the Feb. 27 shooting of 17-year-old Abdi Mohamed was denied late last week, prompting the demonstration.
"We think they should have access to the footage, 'cause we've already heard the police chief's version of the story," said Jacob Jensen, a Utah Against Police Brutality organizer. "We think there's a cover-up. We think they're waiting as long as possible to release footage in order to de-escalate (the public reaction) and because Sim Gill doesn't want to hold the police accountable."
Salt Lake police have said Mohamed was shot near The Road Home on Rio Grande Street after he ignored officers' orders to stop advancing on a man with an object believed to be a metal mop or broom handle. Mohamed and another person were beating the man moments before, the agency said.
Utah Against Police Brutality has publicly questioned that account of the shooting.
Gill said Monday that his office is dedicated to holding all parties accountable and being transparent with the results of its investigation. He pointed to his office's practice of regularly publishing detailed officer-involved shooting reports in which "we actually lay out the evidence, we lay out our rationale and reasoning and applications of law."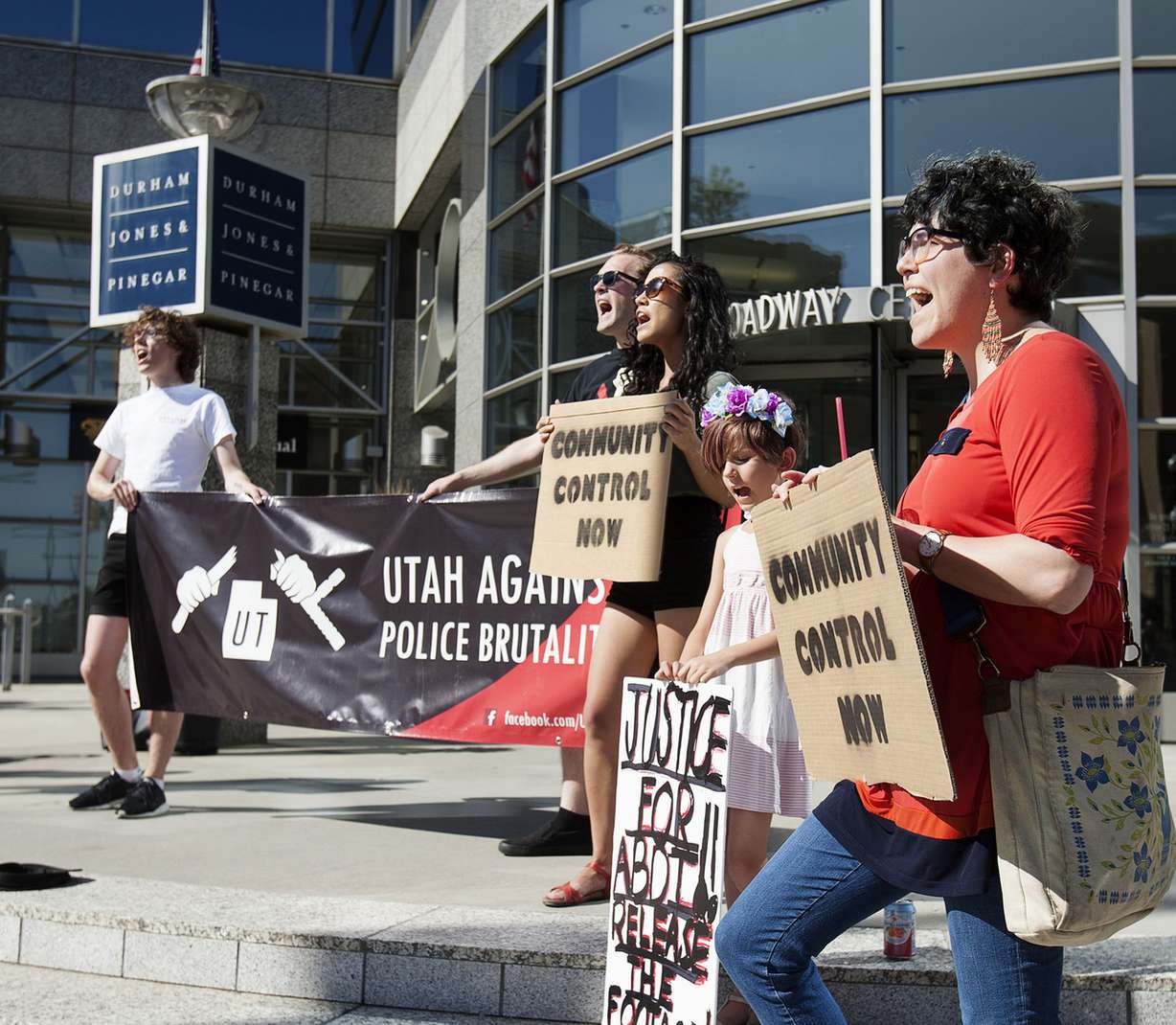 Gill estimated the investigation into the shooting of Mohamed will reach its conclusion in the next four to five weeks. He said any release of body-camera footage showing that incident will not occur until the investigation's findings are finalized.
Protestors said they have been dissatisfied with the explanations about the investigation given by police, prosecutors and and others. Hayven Jackson, one of the protestors Monday, said it's "absolutely unconscionable" that video from the incident hasn't been made available to the public.
"I do feel (Gill) should step down for that," Jackson said.
×
Photos
Related Stories