Estimated read time: 3-4 minutes
This archived news story is available only for your personal, non-commercial use. Information in the story may be outdated or superseded by additional information. Reading or replaying the story in its archived form does not constitute a republication of the story.
CORONA — Remember the darling little 3-year-old who had our hearts when she sang a sweet rendition of "Part of Your World" from the Disney classic "The Little Mermaid?" Much to our delight, she's back, and this time she's singing a duet.
Claire Ryann Crosby and her dad, Dave Crosby — who are originally from Utah but are now living in the Seattle area — make the perfect Rapunzel and Flynn Rider in this recreation of the lantern scene from the 2010 Disney hit "Tangled."
"Claire wanted to sing together," Dave said in a behind-the-scenes video about the recording of "See the Light."
"Yeah, because if daddy didn't sing the boy part, then who would sing the boy part?" Claire added.
"She insisted that we be in the same room while we recorded, which was kind of hard because I didn't want my vocal track to bleed over into hers, and vice versa," Dave said. "I recorded my part at night while she was sleeping, and then when we recorded together I just mouthed the words while she heard my previously recorded track in her headphones."
The Crosbys flew from Seattle so they could utilize Utah's Lantern Fest on April 30.
"I've always wanted to go to the Lantern Fest," Dave said. "I came across some videos online and saw the lanterns and knew Claire would be crazy excited to see real floating lanterns. I showed her some pictures of the Lantern Fest and she wanted to get working on the song right away."
But the shoot — handled by Atomic City Film based in Salt Lake City — was fraught with problems, including a truck that broke down, cold weather and wind that almost brought the entire project to a halt.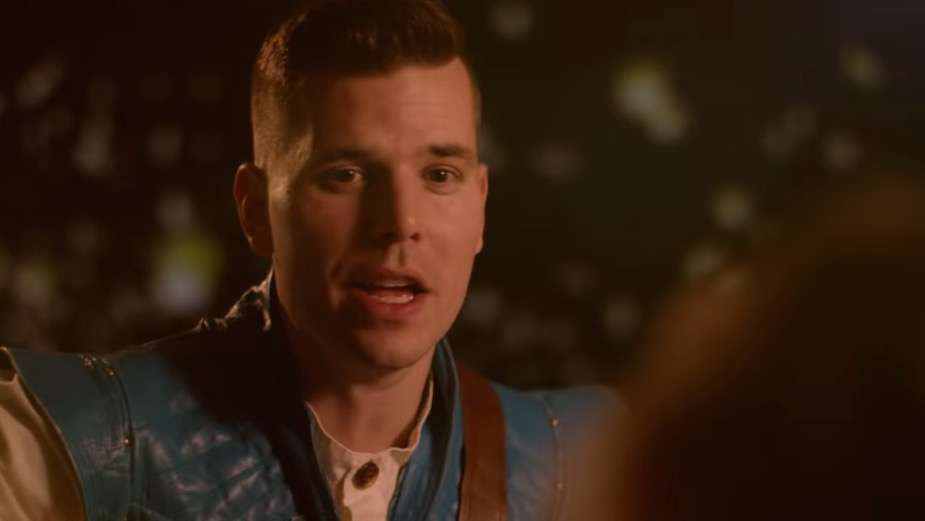 "From bad weather to a Flynn Rider vest that was too tight, we had some serious challenges we battle through to get this thing done," it said on the description of the video on the Claire Ryann YouTube channel.
Luckily, the wind settled enough when it was time to let the lanterns lift off and they were able to proceed.
"Heavenly Father stopped the wind because he wanted me to sing that beautiful 'Tangled' song," Claire said.
The daddy-daughter duo really nailed the recreation of the iconic Disney ballad and even had a chameleon on set to play Rapunzel's sidekick Pascal, even though it made Claire a little unsure.
"I was a little bit nervous because I was afraid he would stick his tongue out and try to grab me," Claire said.
Claire's "Little Mermaid" video that was released in January went viral, notching nearly 10 million views. Its popularity was so widespread, it even got Claire a part in a movie.
According to a Facebook post on the Claire Ryann page, the video captured the attention of a casting director, and she had the opportunity to play Shirley McClaine's granddaughter in a movie being released in 2017.
"We weren't surprised, she loved acting on set and making lots of new friends in the process," the post said. "It was an incredible experience for our littlest mermaid to work alongside Shirley MacLaine!"
By 1:30 p.m. Claire and Dave's "See the Light" video amassed over 50,000 views on Facebook since posting at 11 a.m. Monday.
×
Related links
Related stories
Most recent Utah stories