Estimated read time: 1-2 minutes
This archived news story is available only for your personal, non-commercial use. Information in the story may be outdated or superseded by additional information. Reading or replaying the story in its archived form does not constitute a republication of the story.
BOUNTIFUL — A lightning strike damaged the Angel Moroni statue atop the Bountiful Temple on Sunday afternoon.
LDS Church spokesman Eric Hawkins confirmed that lightning struck the statue but did not the know the extent of the damage.
Photos emailed to KSL from people in the area show part of the statue's head missing and a hole in the back. One of them estimated the lightning hit at 2:12 p.m. Sunday.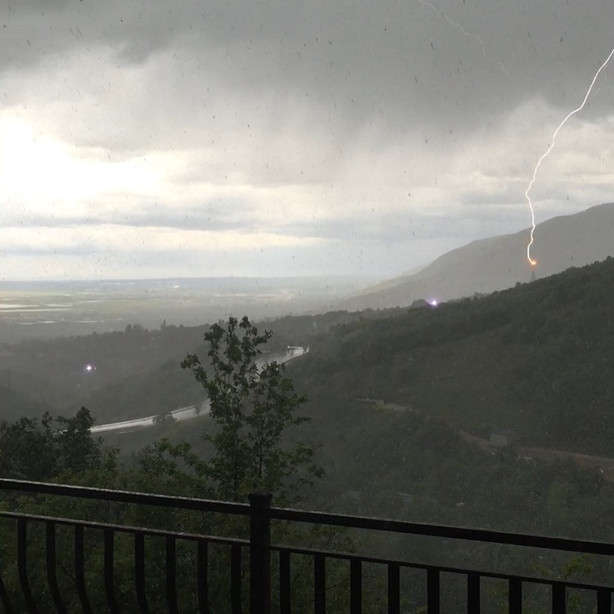 Angel Moroni tops the spires of LDS Church temples around the world. Most are made of fiberglass and covered in gold leaf.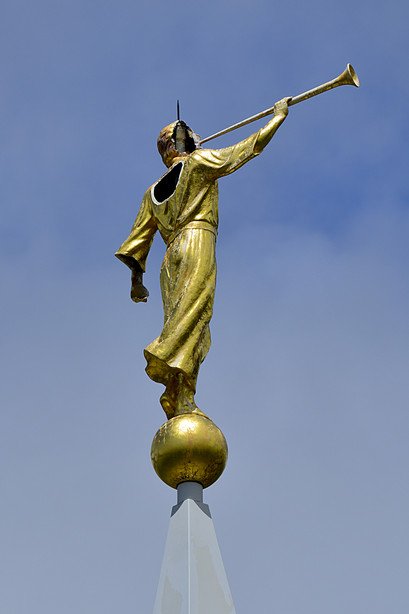 ×
Photos