Estimated read time: 4-5 minutes
This archived news story is available only for your personal, non-commercial use. Information in the story may be outdated or superseded by additional information. Reading or replaying the story in its archived form does not constitute a republication of the story.
PROVO — In six years since taking over the women's golf program at her alma mater, BYU coach Carrie Roberts has been building.
A new recruit here. A better score from veterans there. Maybe some better competition through different preseason tournaments, as well.
This week, the Cougars will announce triumphantly that they're back.
BYU women's golf will debut at the NCAA Division I women's golf championships at Eugene Country Club in Oregon on Thursday, their first such tournament since 2007.
"We've set this goal from the beginning, and to reach it is super satisfying," Roberts said. "A lot of people are calling us, and every golf course we know is congratulating us. It's really exciting and super rewarding."
Of course making it to the 24-team final isn't the end result. But it's a lot better than where BYU's program was when Roberts took over in 2010. The former two-time Mountain West golfer of the year was named the 2016 West Coast Conference coach of the year after leading the Cougars to their first conference title since the 1992 WAC championship.
It's also a fitting reward for top golfer Lea Garner, a former Bonneville High standout who has carried more than her share of the program for four years. The senior was the top finisher for BYU at the Baton Rouge Regional, tying for fourth with a three-day total of 3-under-par 213.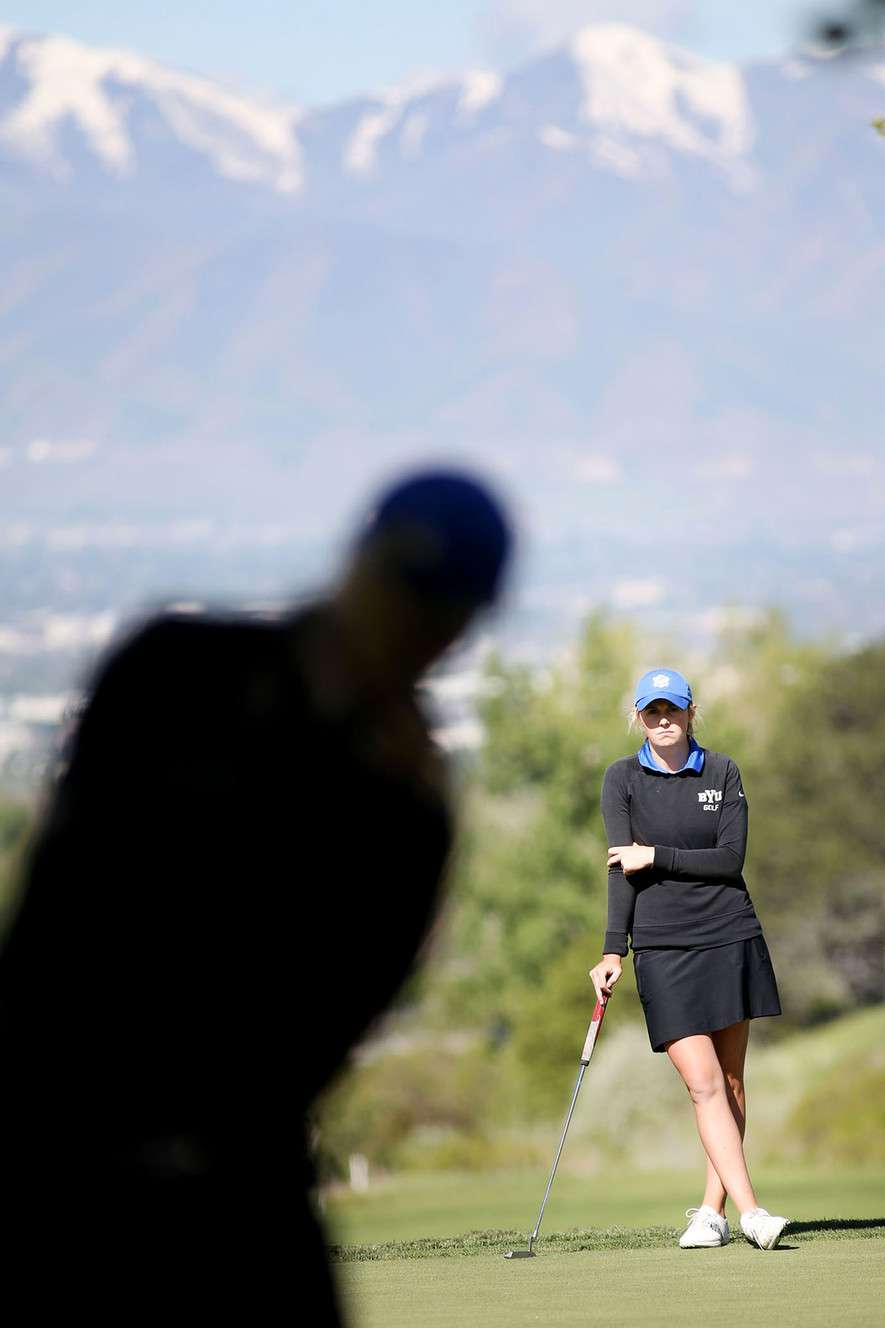 Brooklyn Hocker, Alexandra White and freshman Rose Huang each shot 11-over 227 to help the No. 37 Cougars qualify for the national championships by one stroke over No. 33 Houston.
"Lea's been our rock for four years," Roberts said. "She's done more for this program than any player since I've been coaching. She's amazing; she's carried this team for four years.
"College golf is the ultimate team sport, and everybody did their job at regionals. But (Lea) absolutely put us on her back and said, 'Let's go to nationals.'"
BYU will also be experimenting with a new format at this year's championships. Because the tournament runs Friday through Tuesday at the behest of the Golf Channel's TV schedule, BYU will play its Sunday round after Thursday's practice round.
Each Cougar golfer will tee off, one at a time, on Thursday with the same pin placements as Sunday. A few coaches and pundits have criticized the move, saying BYU's no Sunday play policy could give the golfers an advantage if poor weather hampers the other teams on the weekend.
But the same could also be said if Thursday's weather or conditions hamper the Cougars' score.
In short, nobody really knows what to expect from the exception.
"We've never been in this position before, and I don't think anyone has been in this situation before," Roberts said. "We're preparing for something different, but also preparing the same way of beating the golf course and beating the same way we have every tournament."
The Cougars are prepared to set a new precedent thanks also to an infusion of young talent. Huang and sophomore Kendra Dalton have taken the No. 1 golfer role at various times of the season. Both players pushed Garner to take back the role, but the upperclassman has done it with the calm and class expected of a team captain.
Related Story
There's been no animosity among the teammates, even as players jockeyed for positioning within their own ranks. Quite the opposite, Huang said.
"I've always been an only child, and even when I had close friends in high school, I couldn't spend as much time with them," the native of Honolulu said. "Now I have all sorts of cool friends who love to spend time with me. They are my closest friends right now."
Huang came to BYU with the No. 17 world junior golf ranking, and she placed first at the Rainbow Wahine Invitational playing in her home state.
After finishing tied for second at the WCC championships and averaging 72.67 strokes per round as a freshman with five top-20 finishes, the WCC player of the year is excited for the next challenge.
"I'm a little bit nervous, just because it's such a big deal," Huang said. "But mostly, I'm really excited to go play. It's the top 24 teams in the country, and it's a big honor for us to get in.
"For us to play well enough at regionals to make it is really cool."
×
Photos
Related Stories