Estimated read time: 3-4 minutes
This archived news story is available only for your personal, non-commercial use. Information in the story may be outdated or superseded by additional information. Reading or replaying the story in its archived form does not constitute a republication of the story.
LOGAN — A Utah State University student charged with filming sexual encounters with his former girlfriend without her knowledge and then showing at least one of the videos to others allegedly tried to justify his actions by saying he just wanted to remember her, police say.
In April, the woman called Griffin Crosby Ford, 22, and recorded the conversation with assistance from Logan police.
When asked why he would videotape her without her permission, Ford said, "It's fine. I probably just wanted to remember you, to be honest. And I don't mean that, like, in a creepy way," and "When you really like someone, you don't especially want to watch porn about random (people)," according to a search warrant affidavit unsealed Tuesday in 1st District Court.
The incident is the latest in a series of sex-related crime allegations at some of USU's fraternities.
Ford, of Logan, was charged April 19 with voyeurism by electronic equipment, a class A misdemeanor.
A USU student started dating Ford during fall semester 2015. She borrowed his laptop to do school work while hers was being repaired and found a file with her name on it, according to the warrant.
The woman told police she was "surprised and shocked" to find videos of herself engaged in sex acts with Ford on the computer.
"(The woman) stated that it appeared that the video was possibly recorded using a cellphone which Ford was holding out of her sight," the warrant states.
Several videos were found, including a video of at least one other woman, according to the affidavit.
The woman returned the laptop, told Ford to erase the videos and ended her relationship with him. But in February, one of Ford's friends told the woman that members of Pi Kappa Alpha knew about the videos, the warrant states. The woman believed the videotaped episodes happened in the Pi Kappa Alpha house.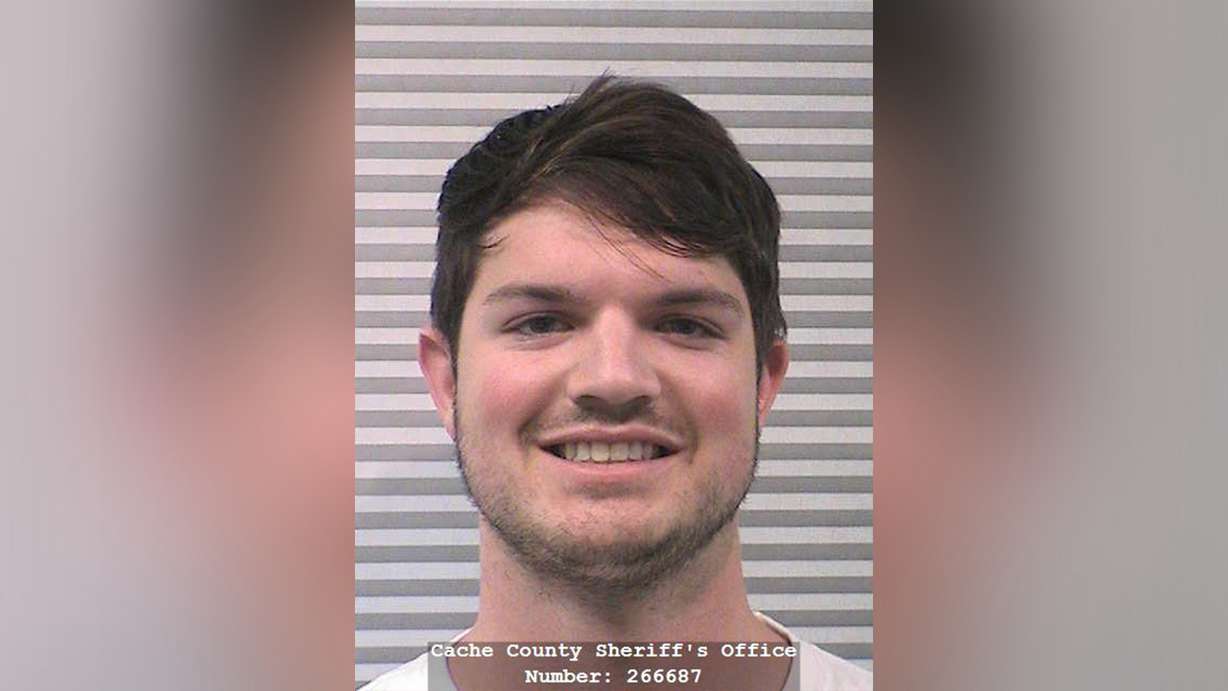 "(The woman) stated that she was upset that the videos had not been deleted and contacted … the current president of the Pi Kappa Alpha chapter. (She) stated that (he) confirmed to her that he had recently been shown at least one of the videos by Ford while out socializing at a bar," the affidavit states.
In September, Sigma Chi and Phi Kappa Alpha were barred from having alcohol in their houses or recruiting new students on the Logan campus for a year after Jason Relopez, 27, a Sigma Chi member, was arrested and accused of raping two women. He pleaded guilty in February to amended charges of attempted rape and attempted forcible sexual abuse.
Those allegations came months after Pi Kappa Alpha President Ryan Wray, 26, was accused of inappropriately touching a woman who passed out at a fraternity party. Wray's job that night was to keep watch over partygoers who couldn't take care of themselves, police said. He pleaded guilty on October to an amended charge of attempted forcible sexual abuse.
In Ford's case, his former girlfriend went to the Sexual Assault and Anti-Violence Information Office at USU after she learned the videos had not been erased. The office contacted Logan police on Feb. 17.
On April 5, she recorded her phone conversation with Ford under police guidance.
"Ford told (the woman) that she didn't need to worry about it now because he has since deleted the videos because someone named 'David' got in trouble for the same type of thing," the warrant states.
The woman told investigators that David "got in trouble for sending videos of him involved in sex acts with a female to friends via Snapchat," according to the warrant.
The woman then demanded an explanation from Ford as to why he would show others the videos.
"I don't honestly have, well I don't have one for you. It just happened. I don't honestly even know if it honestly happened," he replied, according to the affidavit.
The warrant sought all of Ford's electronic devices, including his laptop and phone. Ford is scheduled to be arraigned in court on May 9.
×
Photos
Related stories
Most recent Utah stories