Estimated read time: 12-13 minutes
This archived news story is available only for your personal, non-commercial use. Information in the story may be outdated or superseded by additional information. Reading or replaying the story in its archived form does not constitute a republication of the story.
SALT LAKE CITY — For more than six years, the case of a Murray day care provider accused of violently abusing three toddlers has languished in court.
While the children have made stunning recoveries, their parents have shielded them from mounting frustration as the case has endured one setback after another. Meanwhile, they say the woman charged with injuring their children, Kami Kay Tollefson, has been allowed to go about her life.
With the latest efforts to set a jury trial derailed and a possible plea deal in the works for Tollefson, the families are breaking their silence to share years of concerns about the stagnant case and the toll it has taken as they have raised their children.
"It has been six years of apologies," said Kelley Crandall, the mother of a boy injured at the day care. "I can't imagine that in the state of Utah every child abuse case lasts six years. This is ridiculous."
Crandall's son, Isaak, was 16 months old in June 2008 when "massive blunt force trauma" severed his pancreas, requiring emergency surgery, according to court documents.
Less than a year later, in April 2009, 18-month-old Aiden Campbell suffered what doctors said was "consistent with attempted suffocation or strangulation" by someone with adult strength, charging documents state.
No criminal charges were filed in either case until March 2010 after an alleged third victim, 13-month-old HaLee Miller, was rushed to the hospital experiencing subdural hemorrhaging that appeared to be the result of a shaking so violent that it detached the retinas in both her eyes, doctors said in court documents.
In a case that has yet to see a resolution after years in court, Tollefson, 43, is accused of three counts of child abuse, a second-degree felony. The next hearing is scheduled for May 23 where she is expected to either accept a plea deal from prosecutors or begin working once again toward a trial.
While the parents hope the case will finally take a step forward, they have spent the majority of their children's lives seeing just the opposite happen.
Someone who answered Tollefson's phone Saturday said she declined to comment about the case. Tollefson's attorney did not respond to calls for comment.
Three families
• Watching Isaak Crandall scratch his new puppy behind the ears or endure some teasing from his younger sister, it's impossible to tell that he was once hospitalized and fighting for his life.
Now 9 years old, Isaak is in third grade and loves playing baseball. His mother says the sport suits his sweet temperament more than "confrontational" sports. His 7-year-old sister, Krysti, is happiest when she is at her brother's side.
The family spends most of their time together. After Isaak was injured, Kelley Crandall and her husband, David, began adjusting their work schedules so that one of them could always care for the kids rather than returning to a day care.
Isaak doesn't know the details of his injury, only that he was hurt at a day care when he was a baby. He remembers a follow-up surgery when he was 4 years old, but his parents haven't told him that a criminal case was eventually filed.
The couple recalls feeling lucky when they first found Tollefson, looking for a day care option that wasn't too crowded where their son could benefit from personalized attention.
David Crandall worked an early shift, minimizing the time that Isaak was in day care, he remembers. He had left work early on June 24, 2008, because when his wife had called Tollefson to check in that afternoon, she said the toddler seemed fussy from teething.
"Something was obviously super wrong with him," David Crandall said, recalling his son's shallow breathing and pallid color when he arrived at Tollefson's Murray home, 1199 W. Bullion St.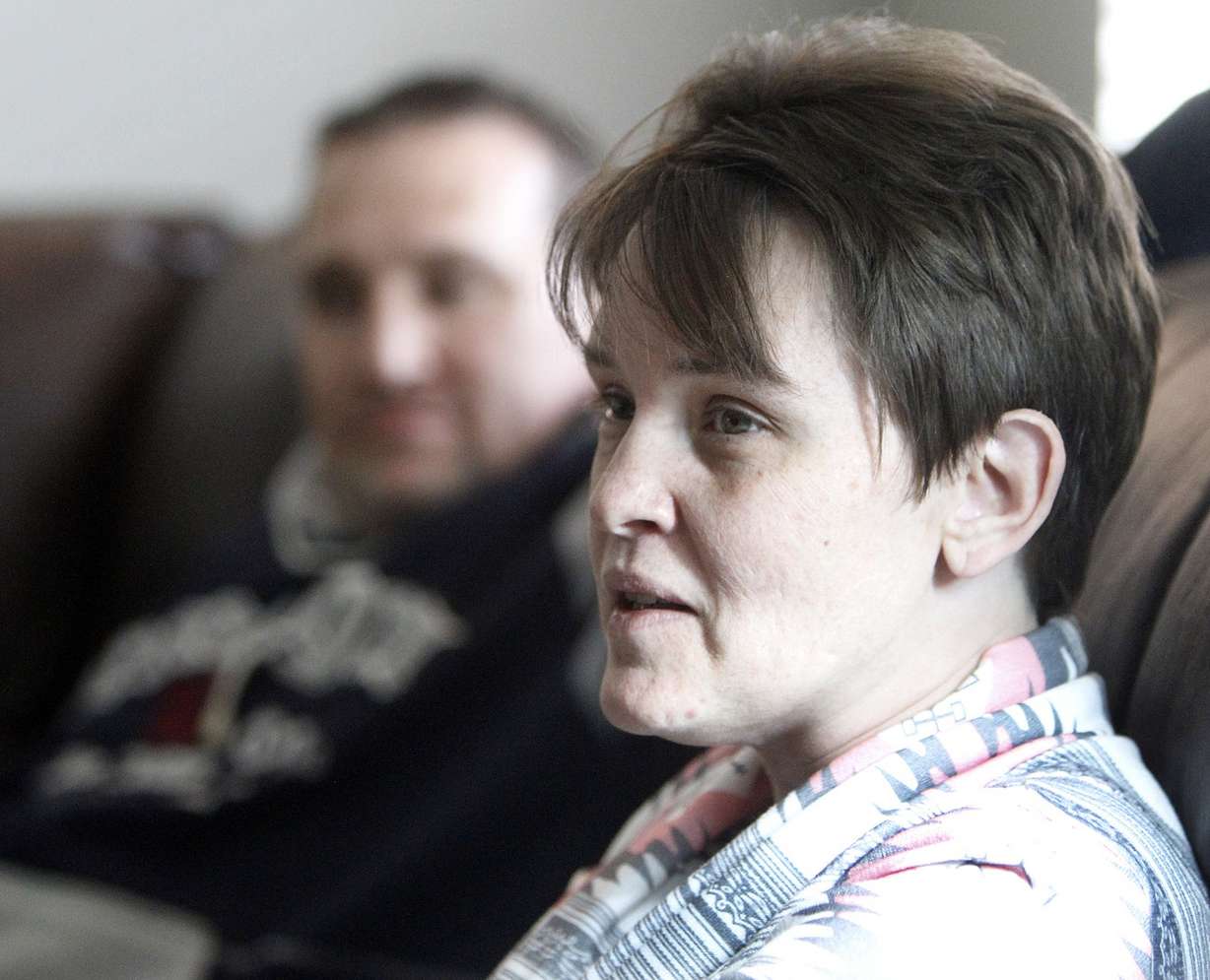 Within minutes of reaching a doctor's office, an ambulance had been called for Isaak.
Baffled as to how Isaak could have been so badly injured and unconvinced by her vague explanation to police, David Crandall called Tollefson a few days later trying to piece together what had happened. The baby sitter said Isaak had slipped on a toy car and fallen or perhaps been hit by another child on the swing set.
"She never called us, not one time, to figure out how he was doing," he said. "She never really said sorry. I didn't feel any kind of remorse from her or anything like she felt bad for what happened. That's a pretty cold-hearted person."
When prosecutors declined to file charges against Tollefson, telling the Crandalls there simply wasn't enough evidence in the case, the couple unsuccessfully pursued a personal injury lawsuit in an attempt to cover some of their son's medical bills. At the time, they believed that was likely the end of Tollefson's day care.
But Tollefson stayed in business.
• Megan Campbell brought her then 18-month-old son Aiden to Tollefson's home less than a year later. Today, she remembers feeling a certain camaraderie with the woman who explained that she, too, was a single mother.
"She had the cutest setup. The downstairs was all set up for day care and she ran a preschool as well, it was adorable," Campbell said. "I didn't see any problems, you would not know."
Responding to Tollefson's call that Aiden appeared to have developed a rash, Campbell went to pick up her son and was startled to see just how extensive the issue seemed to be. They went directly to a doctor's office where Campbell discovered the splotchiness on the toddler's face, neck, chest and shoulders was actually petechial hemorrhaging, a sign of suffocation.
That was the last time Campbell spoke to Tollefson, ignoring a few texts she received from the baby sitter asking about Aiden's rash. Campbell had gone to Tollefson's home that day with a check that was due, she recalls, but in her rush to get Aiden to see a doctor, she forgot to leave it. She said Tollefson never asked about the payment.
Aiden recovered quickly, and it wasn't until his injuries were spelled out in a December 2010 preliminary hearing that the reality of the danger her son had been in hit Campbell. The loss of oxygen, she was told, was comparable to being pinned in a car accident or even a hanging.
"I found out there how bad the damage had been for Aiden," Campbell said. "It was devastating."
Campbell later learned that her case wasn't presented to prosecutors until HaLee Miller was hospitalized the next year.
The mother describes her now 8-year-old son as "a miracle," a friendly natural leader who loves math and wants to construct a science lab in the basement. Aiden has shown no signs of ongoing physical trauma from the experience and is unaware anything ever happened to him.
• Like the Crandalls before her, the moment Shandee McEown saw her daughter when she came to pick her up from Tollefson's house on Feb. 12, 2010, she could see something was terribly wrong. The girl was "like a doll," her parents recall, with pale skin and her unfocused eyes indicating she was barely aware of anyone around her.
McEown headed for a doctor's office, though she didn't make it far before she pulled over and called for an ambulance. From a nearby hospital, HaLee was rushed by medical helicopter to Primary Children's Hospital and placed in a medically induced coma.
Furious, HaLee's father, Steve Miller, called Tollefson. He said he got no clear answers. Tollefson later told police the girl may have hit her head on the floor.
Today, HaLee is 7 years old and obsessed with unicorns. Her parents light up when they talk about her fondness for jokes and her "diva" personality, vacillating in a second between being a doting older sister to her small brother and showing off her sassy young attitude.
Much of her eyesight has returned, though she can't see without glasses. Cognitively, HaLee is just reaching the age where lingering problems could start manifesting themselves, and her struggles with math and reading in her first-grade class concern her parents.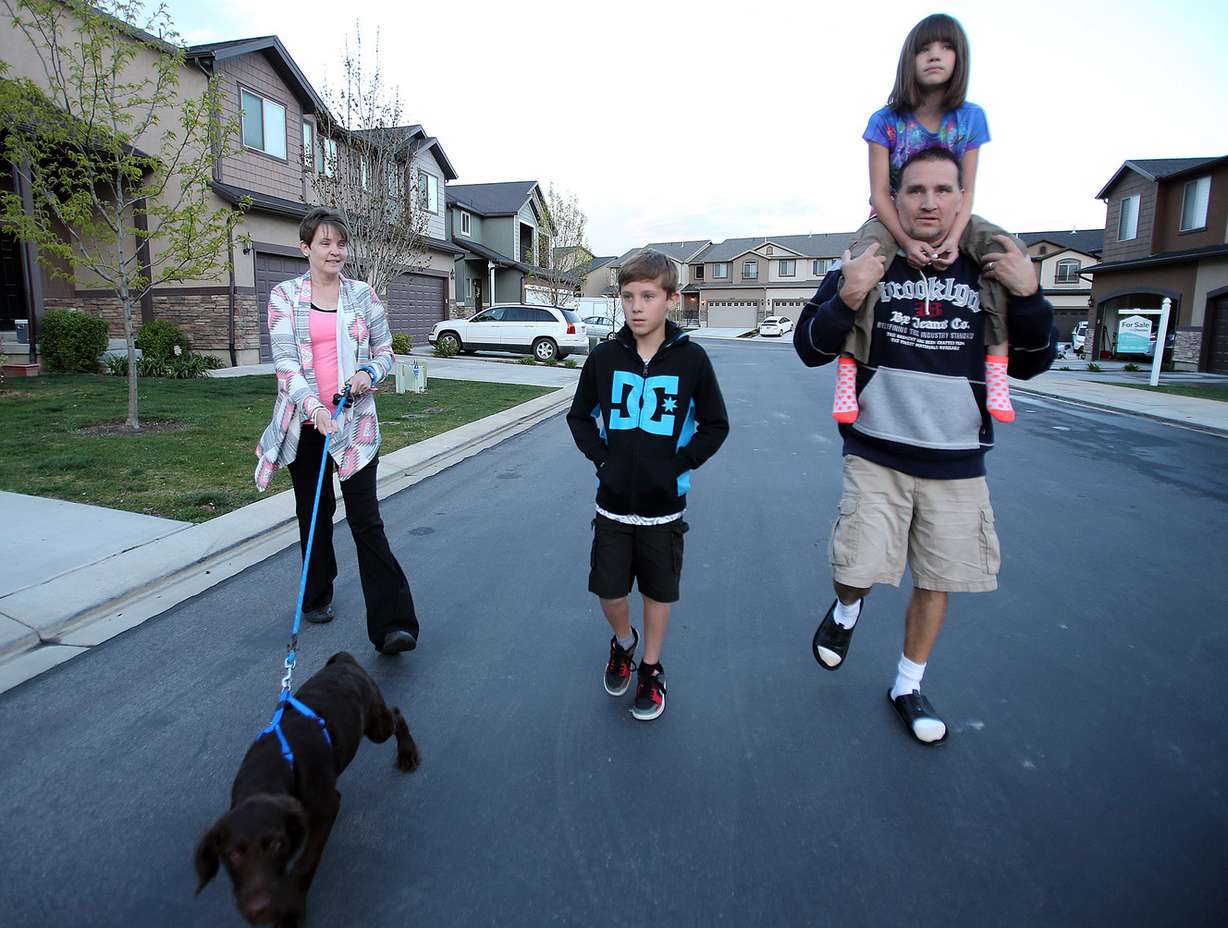 Miller and McEown say they can't help but panic any time their daughter complains of a headache or blurry vision.
HaLee doesn't know about the case, though her parents say they intend to tell her when she gets older. For now, they are choosing to share HaLee's story, along with Isaak and Aiden's parents, to warn others and to let people know they are still seeking justice for their children.
"That's the ultimate goal, in my eyes," Miller said. "It sucks to say, but use my kid as an example so more don't get hurt, because this is a living nightmare."
Years of waiting
Told early on not to talk about the case and not to contact one another, the three families have shared only passing glances in the courtroom through the years. With news of a third possible plea deal for Tollefson, they have reached out to one another in recent weeks and are just now learning how similar their lives have been in the wake of their children's injuries.
Miller feels as if a natural support group was kept from them through the order not to talk to each other.
Recounting the past six years, all three families describe mistrust of other baby sitters. They sacrificed their own interests and social lives long ago in order to limit the kids' contact without outside caretakers, but say they don't regret spending more time with their children. This is simply their reality, they say.
"If it's not family, we don't let anyone else care for our kids, even now that they're 7 and 9," Kelley Crandall said. "We've been out twice together, just ourselves. We bring the kids. … It changes your perspective and your trust in someone else."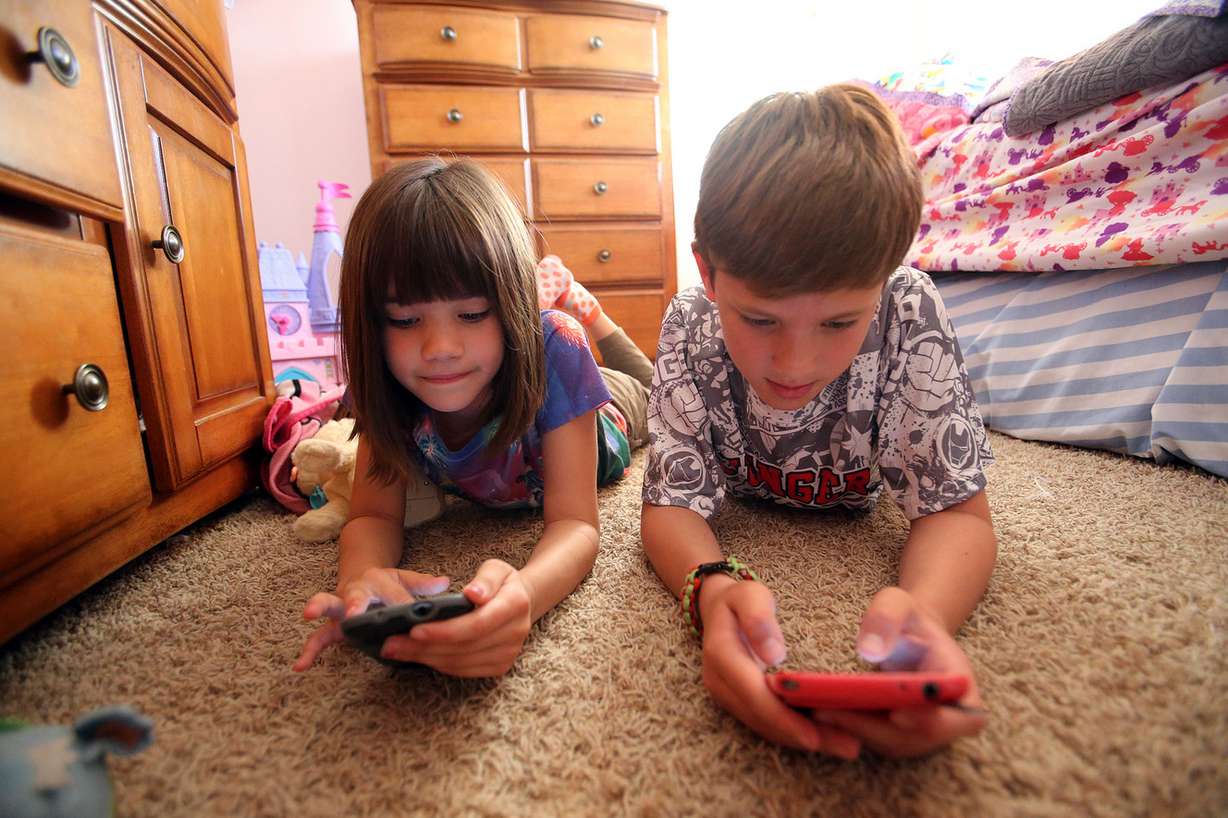 They don't take vacations, finding it too difficult to schedule traveling around the string of court dates that may or may not change.
"It's just a waiting game where nothing ever happens," Campbell said.
Years later, the families remain vigilant for any signs of ongoing problems from their children's injuries. Isaak may require an additional surgery at some point in life. HaLee's ability to learn may never match that of her classmates.
They also talk about their kids' happy natures and recall how well behaved they were as babies. It only makes them question more the implication that someone could have hurt them as toddlers, they say.
Meanwhile, the families say Tollefson has been allowed to go about her life unhindered.
"She's stealing her freedom, she should be in jail," Campbell said.
Tollefson posted bail and was released from jail within hours of her 2010 arrest. As a condition of her release, a court order has prohibited Tollefson from caring for any children other than her own
'System savvy'
Acknowledging that the justice system has safeguards in place meant to protect the rights of someone accused of a crime, the families say it is instead being manipulated to violate theirs.
When charges were filed in 2010, two years after their son was hospitalized, the Crandalls told the Deseret News they hoped they would finally see justice. Little did they know the case would go on for years to come. In a meeting with prosecutors on Thursday, Kelley Crandall asked whether they will see a resolution to the case in 2016.
It didn't seem likely.
Campbell says she believes Tollefson has "played the system," doing all she can to drag the case out until memories fade and interest wanes.
With no advances in the case for months at a time, the three families all grew increasingly disenchanted and distrustful of the Salt Lake County District Attorney's Office, 3rd District Judge Randall Skanchy and the justice system in general.
Court documents paint a picture of the winding path the case has taken.
After being bound over for trial, Tollefson tried and failed to sever the case into three separate ones, and the first jury trial was set for September 2011. It was cancelled less than a month before it was to begin as Tollefson sought a new attorney.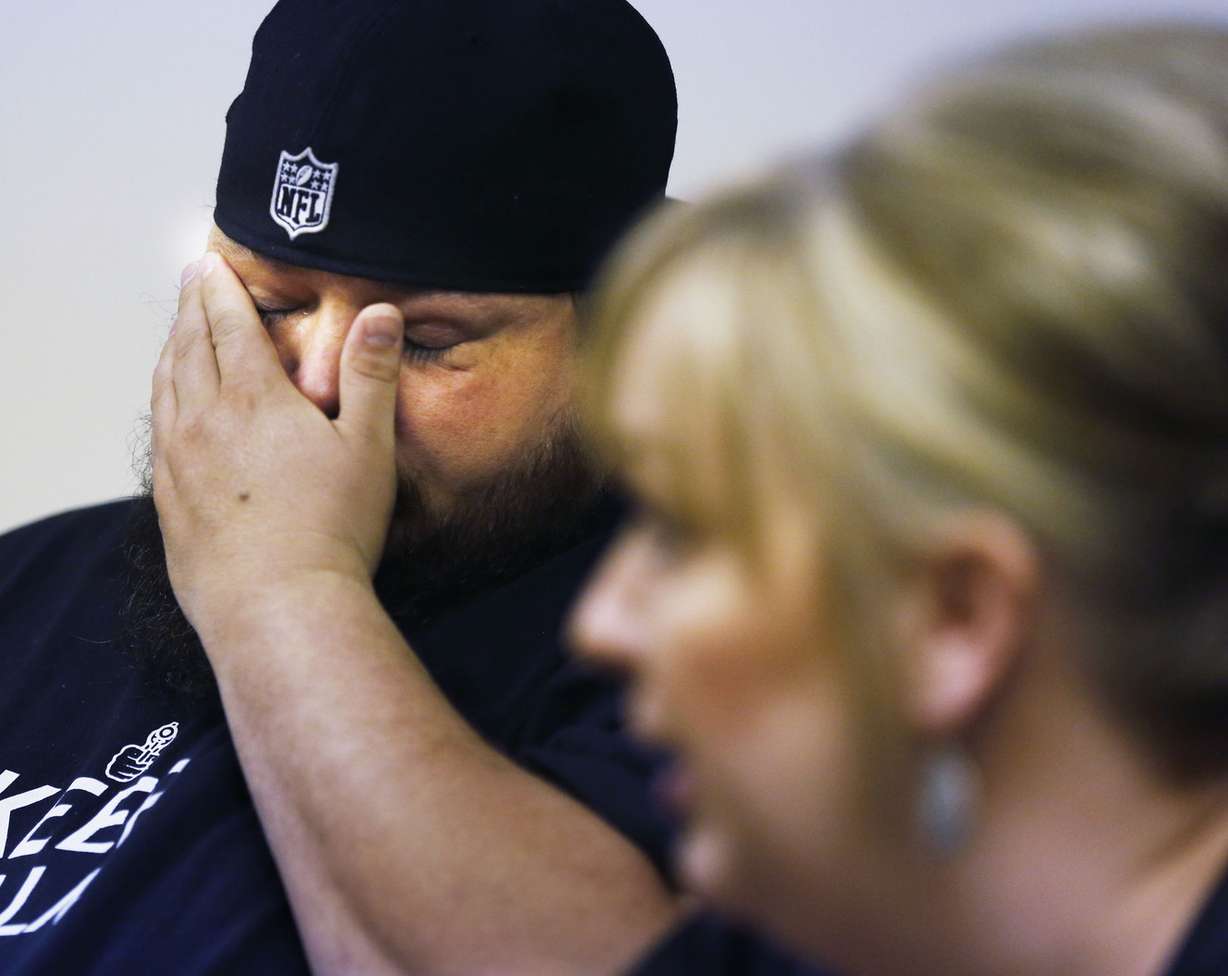 A new trial was set for February 2012, then pushed back another five months to July, and again to November. It was delayed again until June 2013, then until October 2013, and was canceled a month before it was to start.
In November 2013, Tollefson scheduled her first change of plea hearing. A month later she was back to requesting a jury trial.
In May 2014, Tollefson again moved for a change of plea hearing and another trial date was canceled.
After the second plea agreement fell through, the families say they were told Tollefson would have no more chances to cut a deal.
In September 2014, a little over a month before her new trial date, Tollefson again fired her attorney, this time being appointed a public defender. The case again advanced toward trial, until earlier this month at a hearing where trial dates were supposed to be scheduled. Instead, a change of plea hearing was set for May 23.
The families say they were never informed another plea deal was in the works, instead learning about the development in the Deseret News. They were told this week in a meeting with prosecutors that the deal may require Tollefson to serve some jail time, but avoid prison.
In light of the potential deal, Miller says he has come to a hard realization.
"(Prosecutors) represent the state of Utah, the people — not us," Miller said.
Deputy district attorney Rob Parrish also laments the time it has taken to try to move the case through the system and the toll it has taken on the three families. Tollefson's latest decision to fire her attorney and "start all over" is just the latest layer in that frustration, he said.
Parrish remains skeptical whether Tollefson will accept the plea agreement at her next hearing.
"If I see it happen and I actually hear her say the words in court or sign a document, then I would probably upgrade it to being a possibility," Parrish said. "This has been an extremely frustrating situation."
Parrish has told the families that theirs is the oldest case currently in his purview.
"No one should have to go through this," Parrish said. "There's only so much that can be done, and those who become system savvy can be able to delay things, and that's kind of what happened here."
Asked at what point the option of a plea agreement should be taken off the table, Parrish said the decision was made to allow one final negotiation with Tollefson's new attorney.
"As far as I'm concerned, we're not going to do this again. She has this option and if she refuses, we're going to trial," he said.
×
Photos
Related stories
Most recent Utah stories