Estimated read time: 3-4 minutes
This archived news story is available only for your personal, non-commercial use. Information in the story may be outdated or superseded by additional information. Reading or replaying the story in its archived form does not constitute a republication of the story.
SALT LAKE CITY — Do you find yourself trying all these "healthified" recipes?
Does your excitement build, you're salivating, your stomach is growling, and you're oh so ready for the magic way to enjoy your favorite calorie and/or fat dense food without all those calories or fat?
I do. I see a recipe and am sure it's going to rock, because it's described as the best thing since sliced bread. The timer goes off, I'm burning my fingers reaching for that long anticipated bite of deliciousness. And I want to cry because it tastes so not like it should.
Have you found yourself in that place? You're dying for that magic recipe that cuts the excess and adds nutrients yet maintains the integrity of your yummy fave. I've found a couple of ingredients that instantly add a nutritional punch to your go-to comfort recipes and don't ruin that expected delicious taste.
Plain Greek yogurt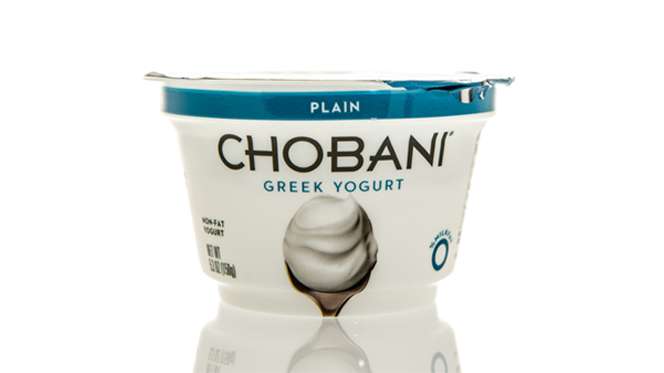 Swap for: Sour cream, regular yogurt, butter
Plain Greek yogurt is a nutritionally dense, tangy and creamy addition to Mexican food, to mashed potatoes and can even substitute one-half of the butter called for in many baked goods. It does make a baked treat denser, that's why I recommend subbing one-half of it. I love it in place of sour cream in particular. Plain Greek yogurt also acts as a great canvas for your morning yogurt. Add your favorite fruit, a splash of vanilla extract, and you're good to go for a tasty and sweet breakfast without as much added sugar.
Nutrition: good source of protein, calcium
Evaporated fat-free milk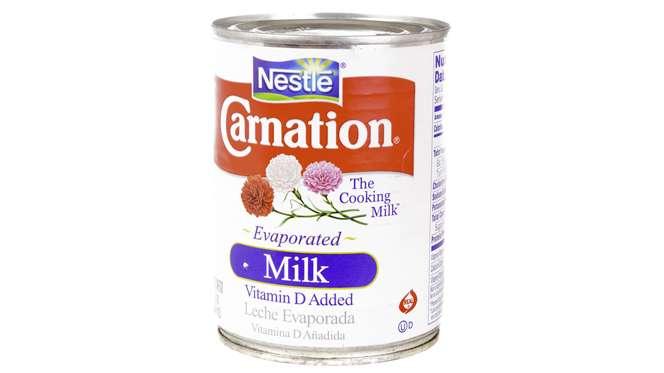 Swap for: Cream used in soups and sauces
Instead of packing in the fat and calories, opt for a lower-fat and equally delicious way to make your soups and sauces uber creamy. Evaporated fat-free milk is regular milk, but it's thicker because some of the water has been evaporated. This way it's still a great source of protein and calcium but not as packed with saturated fat and calories as cream is.
Nutrition: good source of protein, calcium, vitamin D
Whole-wheat flour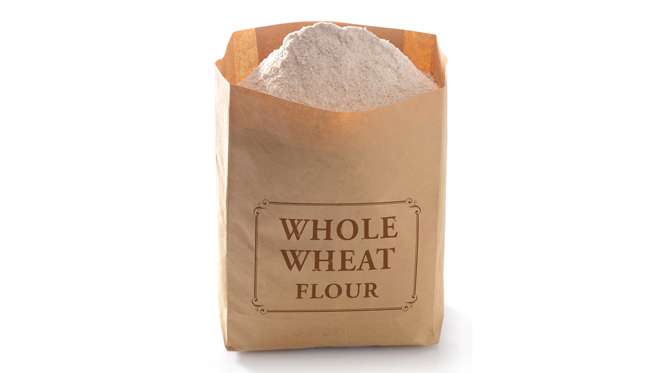 Swap for: All-purpose flour
I usually go for swapping one-half of my regular all-purpose flour for whole-wheat flour. This allows for a denser, nuttier flavor without being too dense from subbing all wheat flour. You can also ensure that you're actually getting the fiber and health benefits from whole grains instead of getting tricked as you sometimes do with brown breads.
Nutrition: better source of B-vitamins, fiber and protein than all purpose flour
Potatoes
Swap for: Cream substitutes
Here's another sneaky soup cream-ifier. If you're going for a creamy vegan cream substitute, opt for an old-fashioned boiled russet or white potato instead of cream substitutes. The flavor is mild, and when cooked well the texture is so on point, it's crazy. It'll thicken up your soup without thickening up your waistline.
Nutrition: Potatoes are a great source of vitamin C, a pretty good source of fiber, and of course potassium
---
×
Related stories
Most recent Lifestyle stories