This archived news story is available only for your personal, non-commercial use. Information in the story may be outdated or superseded by additional information. Reading or replaying the story in its archived form does not constitute a republication of the story.
PROVO — Brigham Young University will purchase the current Provo High School property and grounds for $25 million, officials announced Tuesday.
The Provo City School District Board of Education voted to approve the sale of the 25 acres Tuesday morning. The decision was unanimous, according to the school district.
"Several interested and qualified buyers expressed interest in the property over the last several months," Provo School Board President Julie Rash said in a statement. "We are confident that we have reached the best arrangement for the students of Provo High and the community."
While the new Provo High School is under construction, BYU will lease the current school grounds and facility to the school district. Provo School District will be able to use the property rent-free for 30 months, as part of the agreement.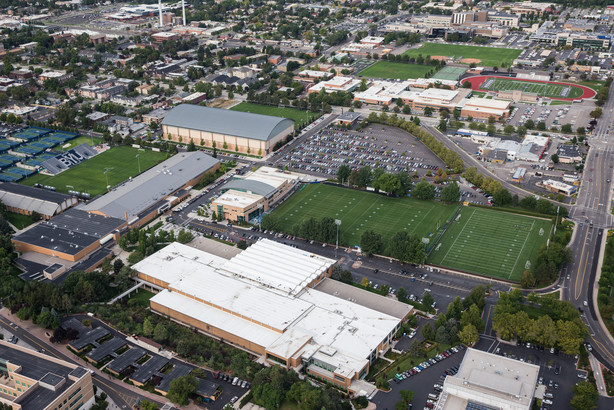 The new high school will be located at approximately 1300 N. Lakeshore Drive. Groundbreaking is scheduled for Wednesday at 4 p.m.
"Through these many decades, Provo High School has been a good neighbor to BYU," BYU President Kevin J. Worthen said in a statement. "We wish the students, faculty and administration well as they carry on the traditions and achievements of Provo High in its new location."
Before the sale is finalized, BYU will spend two months conducting geological and other studies on the property, according to the school district. That process is expected to be completed in June or July.
BYU has not yet decided on any long-term plans for the Provo High School property, according to the university.
Contributing: Alex Cabrero
×
Related Stories