Estimated read time: 5-6 minutes
This archived news story is available only for your personal, non-commercial use. Information in the story may be outdated or superseded by additional information. Reading or replaying the story in its archived form does not constitute a republication of the story.
SALT LAKE CITY — Red hot are two words that could describe Salt Lake's housing market. So far this year, there's been one direction of home prices: up, up and up.
"It's income growth, really good home value appreciation and future home value appreciation as well as low unemployment that's driving that," Zillow chief economist Svenja Gudell told KSL.
Gudell said despite those rising prices and lean inventory, the Salt Lake market is still affordable.
For example, at the height of the financial crisis in 2008, over 25 percent of our monthly incomes went to house payments Today, that number is down to 16 percent.
"If you can find a house, if you have a down payment, if you can get a mortgage, then it is an absolutely great time to buy," Gudell said.
But finding a house to buy is the rub in this market.
"The interesting part of this market is we have extremely low inventory," said Realtor Linda Mandrow of Coldwell Banker.
Five years ago, buyers had over 5,600 homes to choose from in the Salt Lake metro market. Now, it's just over 1,700.
"There are several ideas as to why we have that low inventory," Mandrow said. One culprit Mandrow points to is a lingering effect of 2008, underwater mortgages. "We now have a pool of sellers that can't put their homes on the market, because they're still on the edge as far as what is owed and what they can sell the home for."
We found nearly one in every six Utah homes has a mortgage amount higher than its value. Then we teamed up with Zillow to find out how it's affecting the housing market across Utah.
Salt Lake's market alone has 29,958 underwater homes. Ogden has 15,600, and the Provo/Orem market has 11,677 such homes. In all, $5.2 billion of Utah's housing is underwater — roughly about a third of the state of Utah's entire budget for next year.
"They are unable to sell their home unless they're able to bring money to the table at closing," Gudell said. "That's keeping homes that would normally be transacting in the marketplace off the market. And that's driving a lot of the low inventory we're seeing right now."
All those submerged homes may be having a chilling effect, leaving some people apprehensive about diving into home ownership.
"I think the first-time homebuyers are actually concerned because of what they experienced," said Mandrow. "Coming into the market as young adults, it's a fear factor that they're going to purchase a home and they're going to have a substantial loss in money."
But Mandrow regards the recession and the precipitous drop in home prices as a blip in Utah's housing market history.
"Historically, we had never seen a market decline in values that we all experienced," Mandrow said. "The values of home prices have always gone up."
Every year for the past four, the market has seen jumps in home values.
"We're seeing 7 percent annual in home value appreciation right now," Gudell said.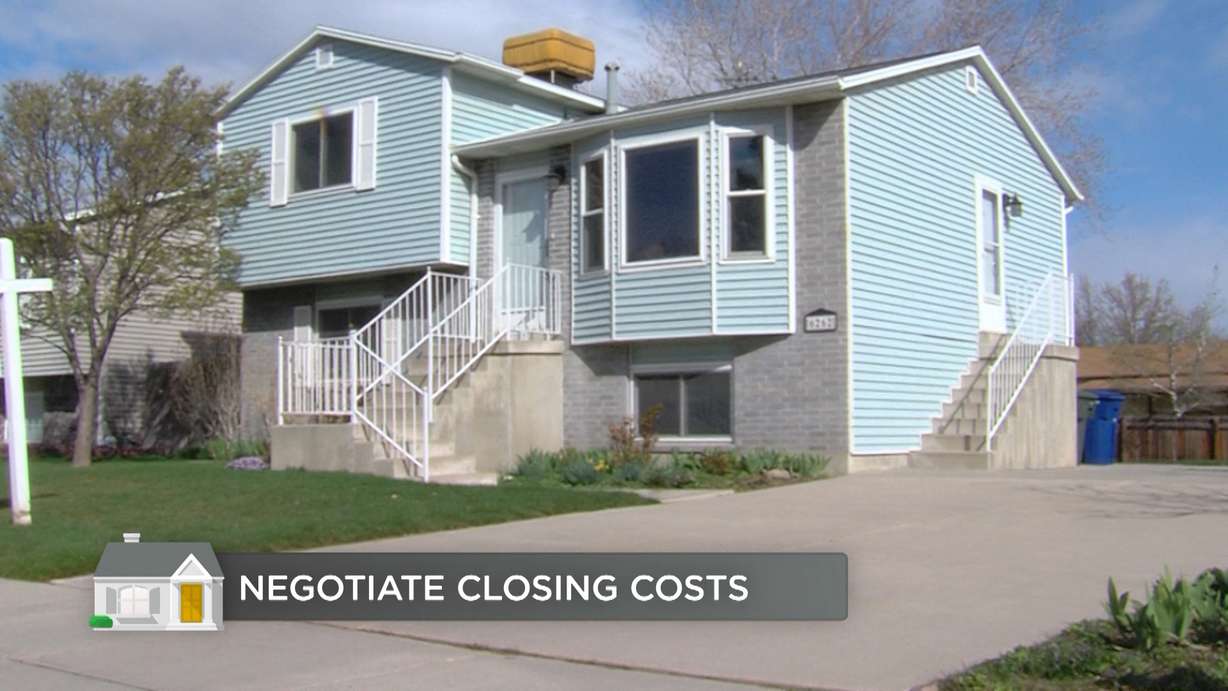 In fact, Zillow recently named Salt Lake its seventh hottest market in the country because of those rising prices and lean inventory.
"Dynamics vary within the city itself," Gudell said. "You have a lot of spots where people are competing for homes. You're hearing multiple-offer situations. There are fewer homes available, so the people who are in the market to buy are competing for those few homes."
Mandrow says the low inventory does not mean there's nothing available for first-time homebuyers. But they're going to have to be prepared to move fast.
"Your dream home is someone else's dream home as well," Mandrow said. "When you're going out to compete you have to make sure you have yourself in the very best competitive position possible."
Mandrow said first-time homebuyers should be pre-approved. Not only will you know how much a bank will loan you, this is also the time to fix any credit issues.
"If you don't have a very strong credit score, or if you don't have a very large payment, it sometimes gets a little tricky," Gudell said.
"If there are any credit issues that need to be managed, handled, remedied, you can get good guidance from a good lender as to how to take care of those credit issues," Mandrow said.
The offer has to be realistic so the seller will actually consider it.
"If a home is priced well, based upon its condition, you need to get in there and make the offer right away," Mandrow told KSL. "You cannot wait and you cannot lowball anymore. When we hear buyers talk about lowballing, it doesn't exist unless the property is significantly overpriced, and that's what a good real estate agent will tell you."
Even in a seller's market, first-time homebuyers can negotiate closing costs. Those typically come in at 3 to 6 percent of the home's sale price.
"The buyers are still getting closing costs for some homes," Mandrow said. "For most buyers in this [starter home] price range, the sellers understand there is need for some contribution. When we get to a certain price point, of course not."
And Mandrow said first-time buyers should also consider properties outside the valley, if the hot Salt Lake market squeezes their budget too much.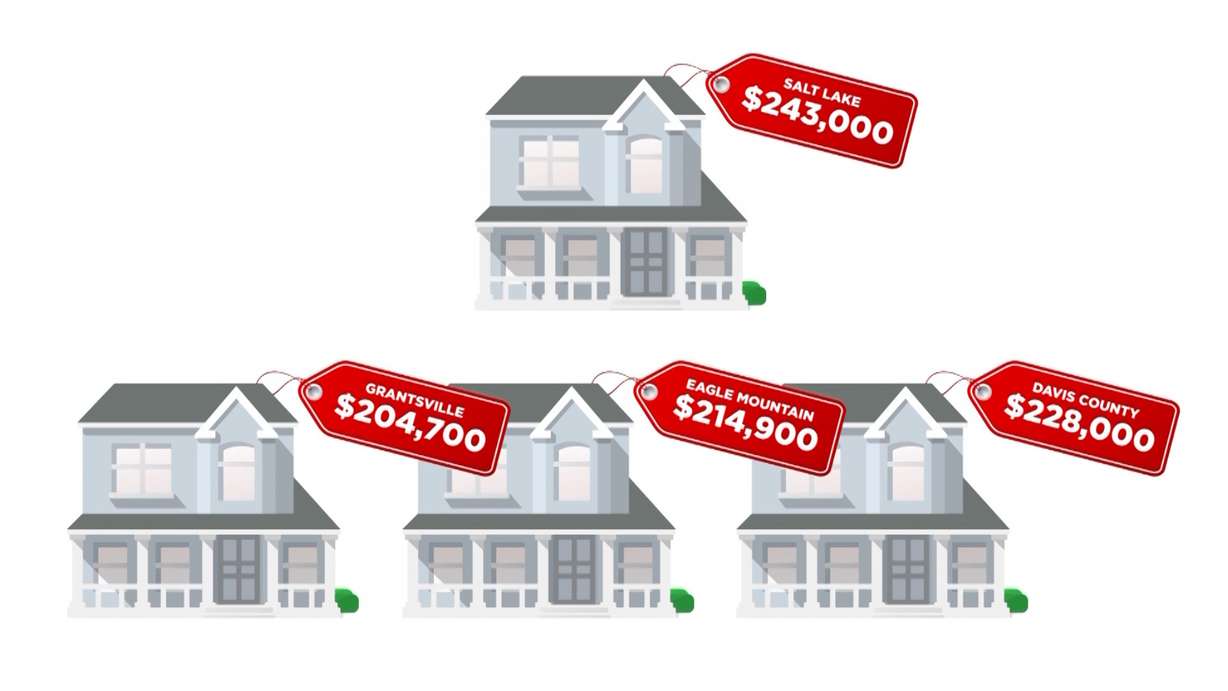 "Driving 20 minutes," Mandrow said, "you can buy a home for $250,000 that's less than 10 years old on a half-acre."
KSL looked at three areas just outside the market. Right now, the average home in Salt Lake is valued at $243,000. An 18-minute drive from downtown takes buyers to the center of Davis County, where the average home price is $228,000. And 34 minutes from the valley's south end, an Eagle Mountain home averages $214,900 in value. And with a 38-minute drive west from downtown is Grantsville, where the average home is valued at $204,700.
"If you can go 20, 30 miles out and get more home," said Mandrow, "certainly, for the same money, newer construction — it may be definitely an option (first-time home buyers) would want to explore."
×
Photos
Most recent Utah stories