Estimated read time: 5-6 minutes
This archived news story is available only for your personal, non-commercial use. Information in the story may be outdated or superseded by additional information. Reading or replaying the story in its archived form does not constitute a republication of the story.
SALT LAKE CITY — Google Fiber has turned the world of internet on its head.
Technophiles who have long bemoaned the state of affairs when it comes to Internet Service Providers are excited — few more so than those in Salt Lake City. Google's announcement to expand across the Wasatch Front was met with cheers by internet users tired of the same old options.
If you're looking for lightning-fast speeds, Google Fiber is where it's at. However, that speed (up to 1 Gbps) comes at a price — including an initial construction fee and relatively steep monthly rates. In addition, Google may wait to bring Google Fiber to your neighborhood until you've secured enough commitments from neighbors to make it worth their while.
These issues haven't slowed down Google's expansion or customers' enthusiasm. But before you start recruiting your HOA or apartment complex to get on the Google Fiber bandwagon, it's smart to weigh whether their Fiber 1000 plan is really worth it.
How Much Does Google Fiber Cost?
All new users need to pay a $300 construction fee just to get access to the service. It should be noted, however, that Google gives customers a way out of that fee. If you commit to one year of Fiber 1000, either by itself or combined with TV, the fee is waived. That means you'll pay $70 a month for Fiber 1000 or $130 a month for Fiber 1000 plus TV.
Google also offers basic internet, which provides download speeds up to 5 Mbps and 1 Mbps upload speeds. Customers who sign up for basic internet get their service for free after the construction fee is paid. If that appeals to you, you can pay the $300 fee upfront or over a period of time for $25 per month. After that, the basic service is yours with no monthly charge.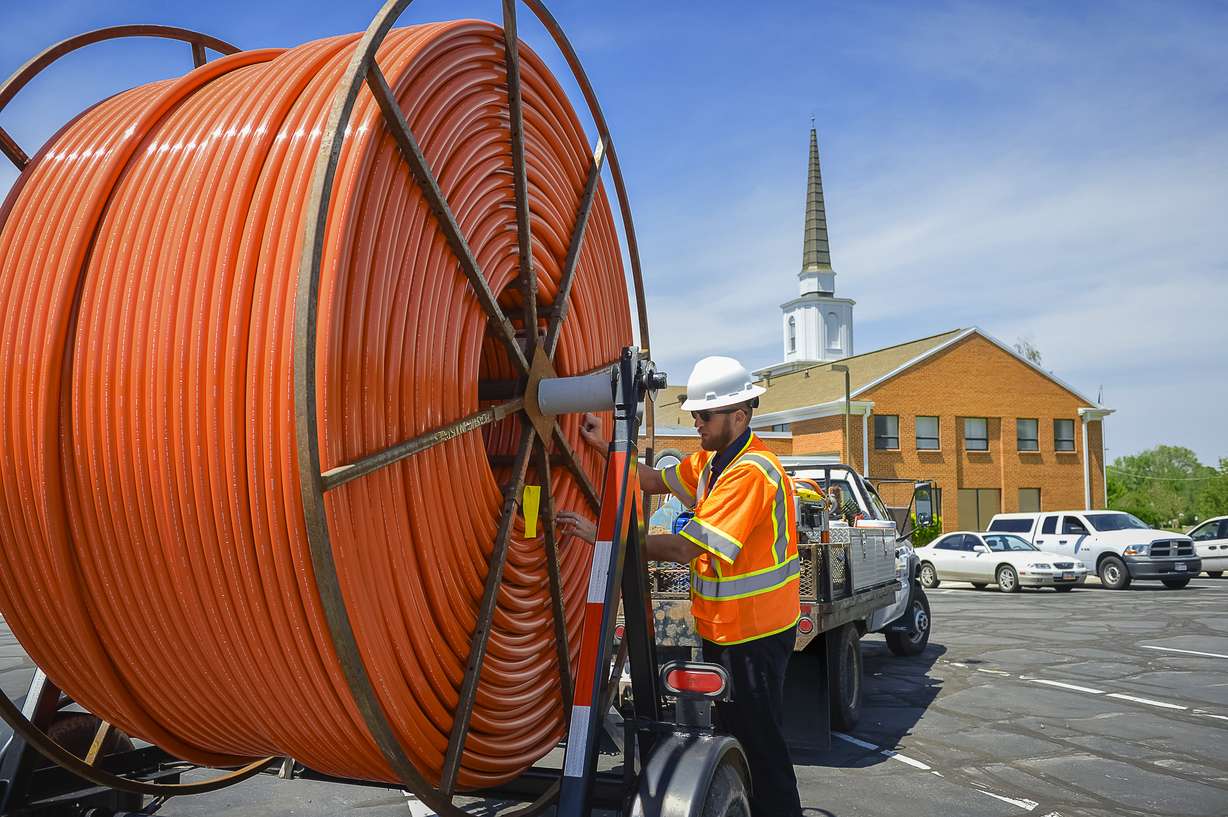 Those prices may not seem too bad, but it's important to note that Google has recently raised its prices in other markets. When Google Fiber was rolled out in Kansas City, new users paid $120 per month for the Fiber 1000 plus TV package. Now, new customers everywhere are paying $130. While this raises concerns that Google will soon follow the practices of other ISPs, they did do one thing different: they rewarded loyal customers by keeping their rates the same and increased rates for new customers only.
So, are Google Fiber's services worth the price?
If you use the Internet for shopping and email
Is it worth it? Probably not.
Casual users of the internet need to think twice before electing to drop their current ISP for Google Fiber. The simple fact is that you just don't need speeds that fast. Browsing online for great deals, catching up with friends and family on social media, and sending out group emails can be done with limited bandwidth. Depending on what your current internet subscription costs, the initial fee just to get Google Fiber installed may be impractical.
If you're already paying top dollar for the fastest internet you can find
Is it worth it? Maybe.
Users who like to go fast may already be paying a hefty monthly fee for higher DSL or cable speeds. If you have multiple users in your home or like to stream movies, play games online, or regularly send and receive large files, chances are you would love to upgrade to the speeds delivered by Google Fiber.
It's also likely that once the $300 fee is out of the way, your monthly bill may be less than what you're currently paying.
If you're fed up with subpar customer service
Is it worth it? Most likely.
Sometimes it's not just about speed. Several ISPs have garnered a lot of criticism for their customer service — or lack thereof.
In contrast, Google Fiber customers seem pretty satisfied with the way they've been treated so far. From qualified technicians and timely quality checks to responsive customer support, it looks like Google may have learned a thing or two from the mistakes of its competitors. If you're over bad service and want to try something new, Google Fiber might be worth the financial cost if it saves you from anger and frustration.
If you don't have the right hardware
Is it worth it? Not just yet.
Just because Google Fiber can deliver super-fast speeds doesn't mean your computer can handle it. If you have an older computer or other hardware, you probably won't even come close to the 1 Gpbs that you're paying for.
However, we all know that technology is constantly changing, and you're most likely going to upgrade eventually anyway. If you don't sign up for Google Fiber while you can, you might be out of luck when you finally buy a machine that's as ready for speed as you are. Google Fiber isn't always available after the initial rollout, so be sure to consider your techie needs and plans before missing out.
It's always exciting to get the newest, shiniest service, but it's also smart to understand all of your options before you sign on the dotted line. When it comes to internet service, there are many factors to consider, including how much speed you actually need and how much it's going to impact your wallet. Be sure you know what type of internet plan is best for you before making the switch.
Have something to add about your experience with Google Fiber? Let us know in the comments.
---
×
Related stories
Most recent Utah stories