Estimated read time: 3-4 minutes
This archived news story is available only for your personal, non-commercial use. Information in the story may be outdated or superseded by additional information. Reading or replaying the story in its archived form does not constitute a republication of the story.
PROVO — After raising more than $1 million on Kickstarter for a line of heated jackets, Provo's Ravean is finding success on the crowdfunding site again.
This time, the company is using its heating technology to power a new sleeping bag liner. A Kickstarter campaign for the liners, which can charge phones in addition to providing warmth, was completely funded almost exactly 15 minutes after its launch on April 13, according to Ravean co-founder Bryce Fisher.
"It's a pretty elite thing to be able to launch a million dollar product, so we feel like we want to keep repeating that process and using it to our advantage," he said.
The liner was designed to slip into sleeping bags people already own, boosting a sleeping bag's rating by as much as 20 degrees, according to Ravean. The company is offering two options: a traditional liner and a wearable version that has a heated hood, core and feet.
"Instead of getting out of the bag in the morning, you can actually just open up the bottom and pull it up to your waist so that in the cold morning when you're camping you don't have to change clothes," Fisher said. "You can just stay in this heating bag liner and come out and do your thing."
The quick success of Ravean's second Kickstarter project is not an accident, according to Fisher. He said that before the team's first project for the heated jackets, which became the second most-funded apparel project in the history of Kickstarter, he spent around $60,000 trying to figure out how to best launch the project.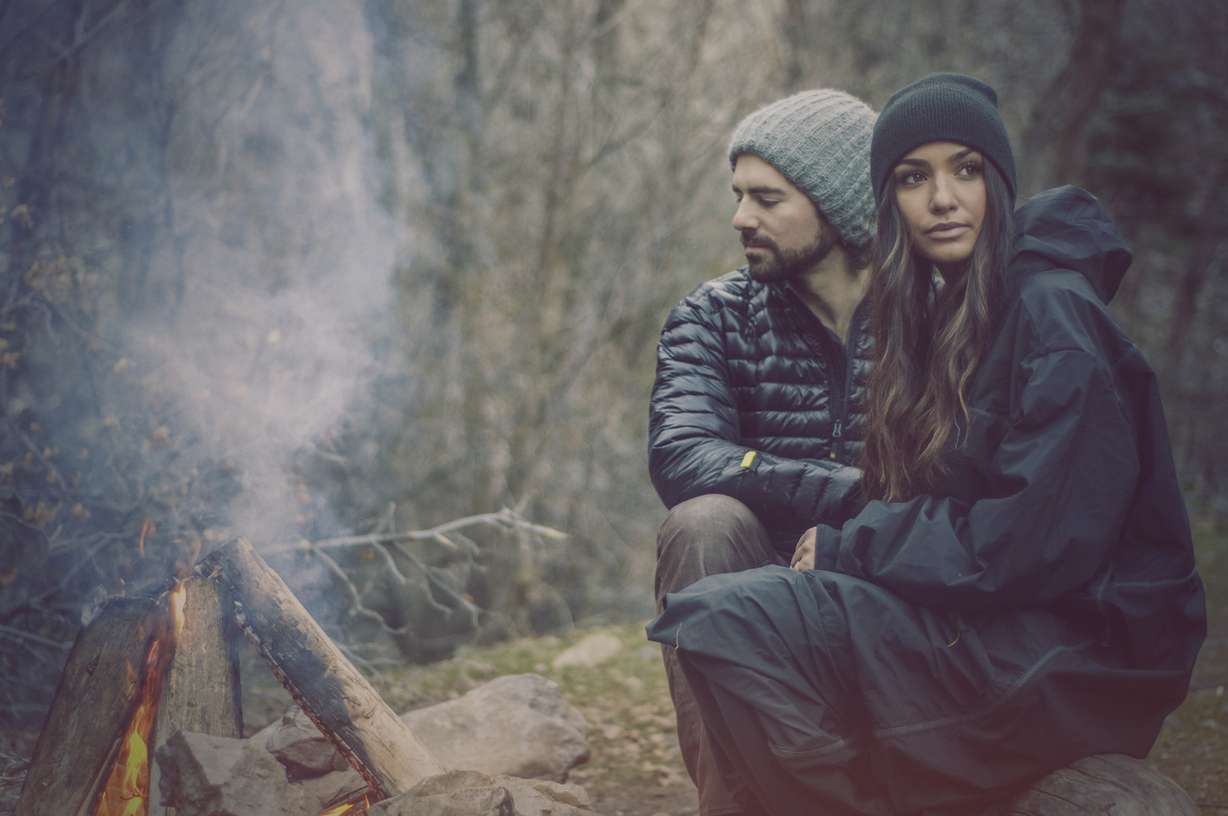 After the campaign ended, Fisher said his team was bombarded with hundreds of emails, texts and calls from other hopeful entrepreneurs who wanted tips. As a result he recently launched an online course with videos and tutorials called Seven Figure Funding.
"For the most part I took a lot of those calls," Fisher said. "I answered a lot of those emails, and I've gotten to the point personally where I don't have the time to run a business and take all of those calls, so I've put an online course together that basically from start to end (says), 'here's exactly what you need to do to launch a successful Kickstarter campaign.'"
In the two weeks since it went live, about 50 people have signed up for the course. It costs $99, but Fisher said it's "definitely worth it" to avoid the pitfalls and money waste he experienced while creating his first crowdfunding campaign.
As of Thursday afternoon, the campaign for Ravean's heated sleeping bag liner raised more than $129,000. Fisher said that while the jacket campaign raised $24,000 in its first 24 hours, the liners brought in triple the amount in half the time. It took 12 hours for the campaign to reach $64,000.
Sales have slowed down since the first few days of the sleeping bag campaign, but Fisher said his team is excited to see where it ends. Prices for the liners start at $149.
Related Story
×
Photos
Related links
Related stories
Most recent Utah stories